Biography
Jae Suh Park is an American actress of Korean ancestry, she was born in Korea. She is known for her role as Marianne- the yoga instructor on Netflix original comedy 'Friends from College'.
Jae has appeared in TV series like ER, Strong Medicine, The Andy Dick Show, Robbery Homicide Division, Punk'd, How I Met Your Mother, Campus Ladies, NCIS: Los Angeles, Community, The Food, Dumb Professor, Sex Teenagers, A Series of Unfortunate People, The Mindy Project, Baby Mentalist, Markees vs., Fishbowls Are Definitely My Thing, Adam Ruins Everything, Dr. Ken, Uncle Buck, Bad Internet, Friends from College.
Some of the movies she has appeared in are: Teacher's Pet (2000), Purity (2006), Road to the Altar (2009), Our Footloose Remake (2011), What If People Died (2012), Starting from Scratch (2013), Awesome Asian Bad Guys (2014), The Big Short (2015), The Meddler (2015).
She has sent voice for video game characters in games like- Saints Row (2006), Driver: San Francisco (2011
Jae Suh Park & Randall Park marriage: Jae Suh Park and actor/ comedian/ writer Randall Park met at a nonprofit fundraiser in 2007, he proposed to her at Billingsley's Steak House, Los Angeles, they got married in 2008, Randall played Kim Jong-Un in the movie The Interview(2014). The couple have a daughter named Ruby born in 2013. Ruby is a very active kid who entertains herself browsing videos on youtube on her mother's tab (Ruby also appeared on Baby Mentalist alongside her parents)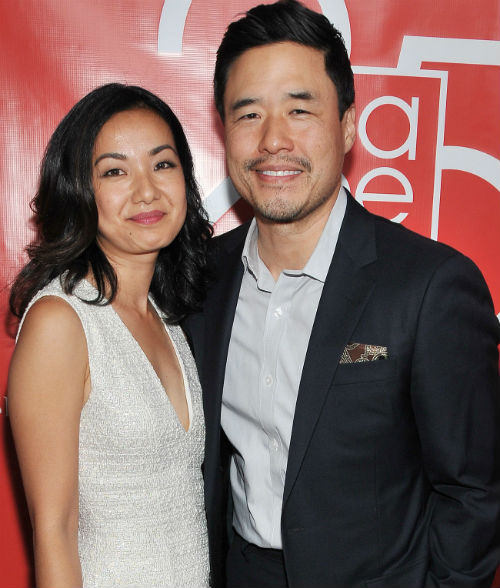 Image: Jae Suh Park and husband Randall Park
Jae Suh Park Interesting facts
When Jae was 8 year old she played the role of a dinosaur in school.
Jae studied acting in College, her teacher encouraged her to take acting as profession after noticing her abilities. She majors in Designing
She moved out of her house to San Francisco in a Corolla looking for a career in acting.
Jae met her future husband Randall at a fundraiser event where Randall had painted an armless squirrel, the first time they met Jae asked Randall 'How much did you get for that painting?' (Randall's friend bought it for $20)
Jae and Randall met second time during a commercial audition, they were auditioning for the same role (they had one asian slot).
Jae visited Randall on his birthday and later went on dates.
Jae often has character which is love interest of the character played by Randall in his projects.
Things that make her angry: Mom-shaming, Body-shaming.
What she likes doing: Making her daughter & husband laugh, creating skincare regimen, finding good & firm pillow.
Ruby Park Pictures, Inc.: With her husband Randall she is involved with the production.
She has been good friends with co-star Cobie Smulders, Her husband Taran Killam & Jae's husband Randall Park are friends as well.
Jae Suh Park Quotes
I want to be involved in projects with quality roles for women.
Things always change, what might be horrific one day, might not be the next day.
I've been in the business long enough to know that not one thing is a career changer.
Jae Suh Park: Photos, Pictures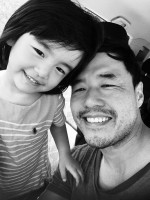 Jae Suh Park's husband Randall Park and daughter Ruby Park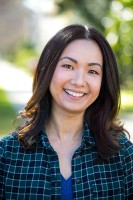 Jae Suh Park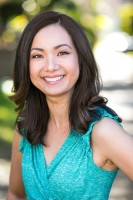 Jae Suh Park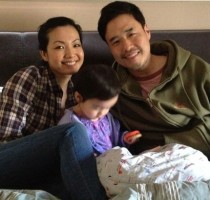 Jae Suh Park family: Randall Park(husband), Ruby Park(daughter)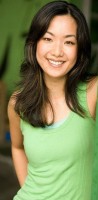 Jae Suh Park