Biography
Muniba Mazari is a Pakistani model, artist & motivational speaker, she was born in Balochistan, Pakistan on 3rd March 1987.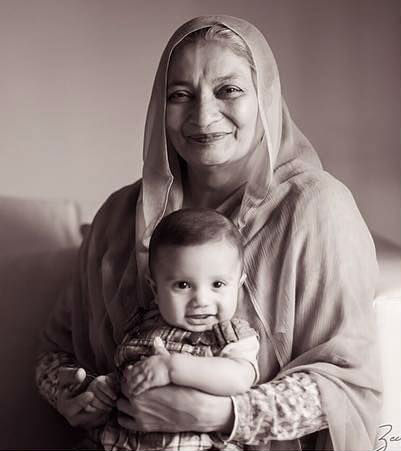 Image: Muniba Mazari childhood photo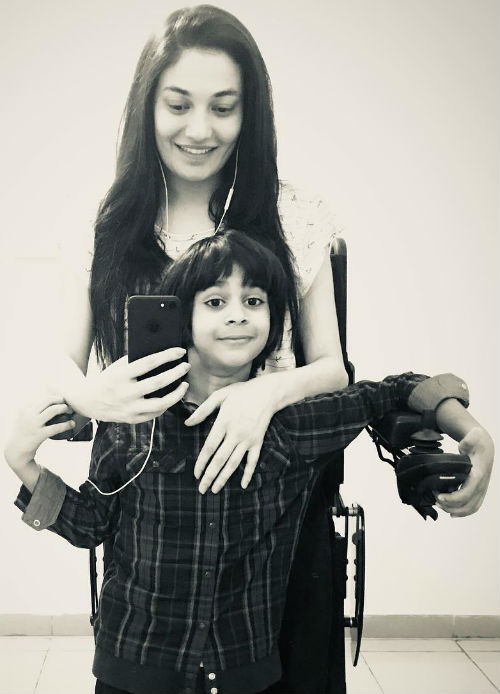 Image: Muniba Mazari with her son Nael
Muniba Mazari Interesting facts
Spinal cord injury: she had an accident at the age of 21 in 2007 which caused damage to her spinal cord, she has been using the wheel chair since then. She is the first Pakistani model on wheelchair.
She has been a Pakistani Ambassador for UN Women organization.
Muniba's Canvas: She has opened a brand of Acrylics.
TEDx Islamabad: She spoke at the TedX event in Islamabad on- 'Turning adversity into opportunity'.
100 most inspirational women: She was one of the 2 Pakistani women to be featured on this list by BBC in 2015.
Anchoring at PTV: She occasionally works as an anchor on Pakistan Television Network.
Toni & Guy: She works as a model for their products, she is the first in chair to be modeling for them.
Forbes 30 under 30: She was listed by Forbes as one of the Top 30 under 30 in 2016.
She has worked with Chughtai Labs in Islamabad as their ambassador.
She has given inspirational speeches at- VCon Malaysia(2017), Vcon Dubai (2017), Leadership Summit Pakistan.
As a child she grew up with drawing, handmade cards & crafts, painting.
Her father is an artist, he taught her basic art.
Helping refugees: She donated her art work to UNHCR(United Nations High Commissioner for Refugees) to support Afghan, Somalian refugees.
She prefers painting done with colors, canvas and brush to digital art.
She started painting from her hospital (Agha Khan hospital)
She is the brand ambassador of Body Shop & Pond's.
Woman of Substance: she is part of the campaign with Toni & Guy
Lot of her art works feature women, with emphasis on traditional Pakistani ethnic wears and jewels.
Spiritualism: Lot of the characters in her work have one eye opened, a symbol of spiritualism.
In association with UNICEF she worked to help Children suffering of Thalassemia.
She was married at the age of 21 to a guy her parents chose for her, Her husband left her after the accident and eventually divorced her.
Late Salman Taseer who was the governor general at that time bought her paintings to encourage her continue the art, now she is an established artist and remembers his support fondly.
She along with her mother serve poor people through food service.
Court case by ex-husband: Her ex-husband Khurram Shahzad has sued her in court of defaming him, for blaming him for her afflictions, he has demanded 10,00,00,000 Pakistani Rupees. She replied on twitter- 'He is greedy, all he wants is money, feel sorry for him'
Muniba Mazari Quotes
Everyone said don't do it because it has never been done before. I said 'I will be the one to do it all for the first time'
Art is a beautiful medium through which you express yourself.
When I see my mother smiling while going through my interviews, that smile is the biggest reward for me.
I want the world to know that a Pakistani woman is strong & passionate, she's a dreamer and her pursuit of freedom is never ending.
The best masterpieces are created in the worst form of agony.
Never listen to the Nay Sayers.
Never Let Anyone Dis your Abilities.
Adversities and hardships come in your way to make you stronger.
You are the only hero in the story of your life, and heroes never surrender.
There are no mistakes in life, only lessons.
Giving up should not be an option
I needed a hero, I couldn't find one, so I became one.