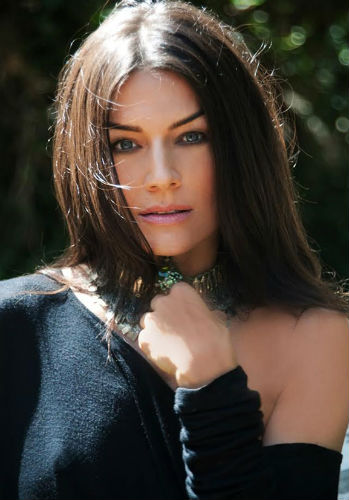 Deborah Falconer
Date Of Birth
August 13, 1965
Age
57 years 5 months 26 days
Day of Birth
Friday
Place Of Birth
Sacramento, California, United States
Zodiac Sign
Leo
Professions

Musician

,

Songwriter

, Model , Actress
Full Name

Deborah Lynn Falconer

Other Names

Debbie Falconer

,

Deborah L. Falconer
Personal Information
Residence

Los Angeles, California, United States

Religion
Christianity
Language
English
Star Sign
Leo
Nationality
American
Ethnicity
Caucasian
Complexion
White

Body Features & Measurements
Height

175 CM


5 Feet 9 Inches
Eye color
Light Blue
Hair color
Dark Brown
Weight

60 KG


132 lbs

Figure Type
Rectangle
Body Type
Slim
Family Information
Father

Hank Falconer

Mother

Laura Williams

Son
Indio Falconer Downey (born 7 September 1993)
Brothers
Jeffery C Falconer (born in 1966)
Malcolm Paris Falconer (born April 11, 1992)
Father In-Law
Robert Downey Sr. (EX; Father of Robert Downey Jr)
Mother In-Law
Elsie Ann Ford (EX; Mother of Robert Downey Jr)
Sister In-Law
Allyson Downey (Ex)

Education Qualifications
Education (High School)
Clayton Valley High , Fairfield High School
Love, Romance, Marriage
Husband
Robert Downey Jr. (Actor/ producer; married on 29 May 1992 - divorced 26 April 2004)
Career Information
Debut (Movie)
The Wrong Guys(1988)
Genres
Folk
Years Active
1988-
Debut (Album)
Untangle
Favorites, Hobbies, Likes/ Dislikes
Favorite City
Paris
Social Networks, Web links
Facebook Profile
Deborah Falconer Facebook Profile
Twitter Profile
Deborah Falconer Twitter Profile
Instagram Profile
Deborah Falconer Instagram Profile
YouTube Channel
Deborah Falconer YouTube Channel
Messenger ID
deborahfalconermusic
Contact
Contacts (Email)
sprwhrt@gmail.com (Press contact number(Sparrowheart Music & Media))
indiofalcon@gmail.com (Personal)
Contact(Phone)

(213) 280-1179

More Information
Net worth

$1 Million- $10 Million




$1 Million
Biography
Deborah Falconer is an American model, actress & musician. She is the Ex-wife (first wife) of actor Robert Downey Jr.
She is known for acting in Shortcuts(1993), Mr. Bluesman(1993), Pyrates(1991). As a musician she has produced albums- "Lift Your Gaze(2014)", "Brave Like Me(2003)", "Untangle".
Family - Childhood
She was born on August 13th 1965 in Sacramento, California, United States to Hank Falconer(father) and Laura Williams(mother) [9] [10].
As per the California birth Index records, she may have a brother named 'Jeffery C Falconer'.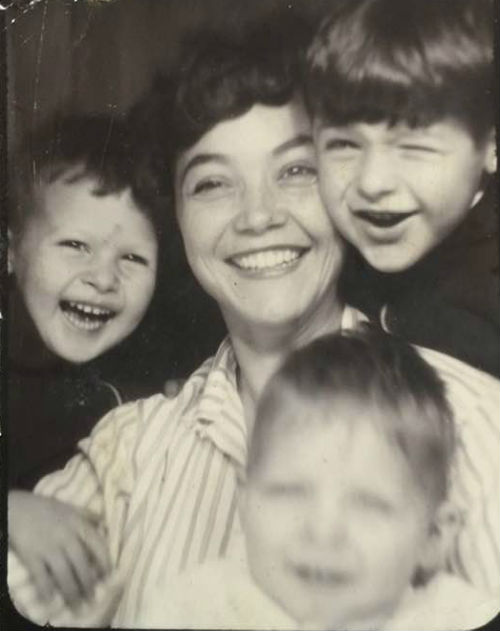 [ Deborah Falconer childhood- mother & siblings; source: Deborah's FB]
[ Deborah Falconer with her father Hank Falconer ]
Education
Fairfield High School: She attended the public secondary high school located in Fairfield, California for her high schooling.
Clayton Valley High: She attended "Clayton Valley High" for her High school & college education.
Marriage - Husband - Divorce
Deborah Falconer & Robert Downey Jr.
Deborah Falconer & actor Robert Downey Jr. (of "Iron Man", "Sherlock Holmes", "Avengers" fame) met in the April month of 1992, the two dated for 42 days before getting married on 29th May 1992. They are both of same height (5 feet 9 inches) and same age.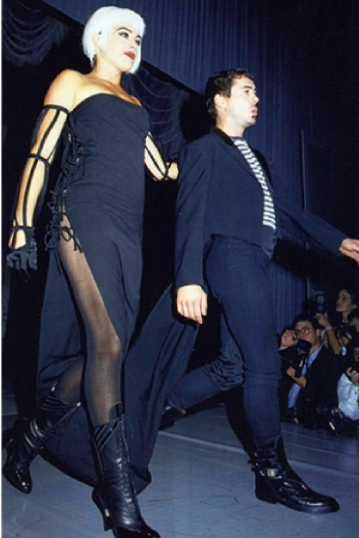 [ Deborah Falconer & Robert Downey Jr. walking the ramp in 1992 at Jean-Paul Gautier's show; from the book "Robert Downey Jr.: The Fall and Rise of the Comeback Kid" ] [5]
Deborah and Robert have appeared together in the 1993 movie Short Cuts by director Robert Altman.
Divorce: Deborah filed for divorce In 2001 due to Robert Downey Jr.'s repeated drug addictions and rehabs, their son Indie was in his growing phase and she didn't want to take chances, the couple separated in 2001 itself and officially got divorced on 26th April 2004. Robert Downey Sr. and his wife sat next to Deborah in the courtroom to show her the support.
Deborah and Robert remain close friends, she has stated specifically that drugs never got in his way of parenting. [2] [5]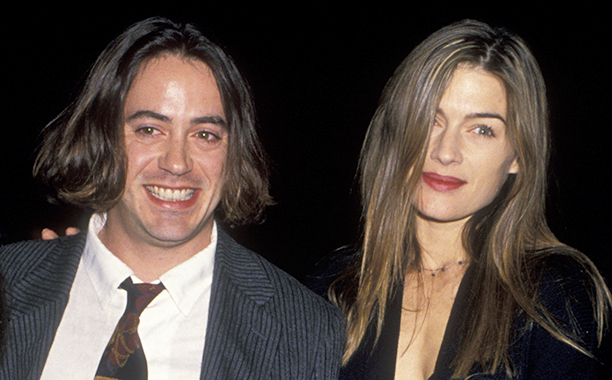 Image: Young Deborah Falconer & Robert Downey Jr.
Son
Robert Downey Jr. & Deborah had a son named Indio Falconer Downey born on 7th September 1993 in Los Angeles, California [2]. Indio Falconer lived with his mother after his parents divorced, both the parents have been sharing the parental duties.
Indio has appeared in the movie Kiss Kiss Bang Bang(2005) as a child actor (Harry Lockhart). He has worked in the music department for the 2013 "coming of age" comedy movie - Jackie. He provided additional music. He is a guitar player and has a band called "The Seems". He is also associated with the band- "Dead Finger"[3]
Indio was admitted to rehab for drug addiction in the year 2008. Apparently he was not addicted to drugs but was taking a pill a day casually. He was arrested for cocaine possession on 29th June 2014 in West Hollywood, California. [3]
Actor and producer Anthony Michael Hall (of "War Machine", "Live by Night" fame) is the godfather of her son. Anthony is a close friend of Robert Downey Jr. [2]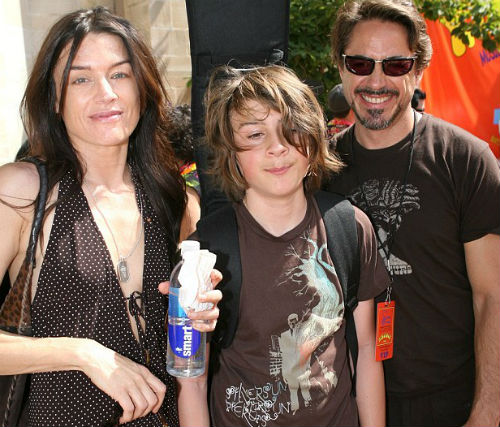 [ Deborah Falconer with Son Indie Falconer Downey & Ex-husband Robert Downey Jr.]
Interesting Facts
Modeling: She was an Elite model in her younger days, later she became an actress and then found her true calling as a musician.
Political leaning: She is a democratic party supporter. She supported Barack Obama's presidency.
Animal Lover: She likes pets, has a cat. She often posts animal videos on her facebook profile.
She has previously worked at -TuneLittle- a songwriting workshop provider.
Celebrity Sleuth magazine featured her in their 2002 edition, with an article titled- "Up Our Ally: Deborah Falconer" (volume 14, issue 9, page numbers 46-47) [4]
TV Show appearances: She has appeared in Howard Stern twice in 1995 (December 6th & 7th).
Documentary: In the documentary "The Last Party" she appeared as herself- the wife of Robert Downey Jr.
Vegan: she supports Vegan lifestyle and eating. [7]
Philanthropy:

North shore Animal League America: She has helped raise funds for the animal rescue, rehabilitation and adoption organization [6]
Animal Rescue, Inc.: She has helped people adopt goats and other animals for pets through 'Animal Rescue, Inc.,' [8]
JDRF: She helped raise funds for the non-profit organization seeking to find cure for type 1 Diabetes
Organic food: She supports pesticide free, organically growing food.
Career
Night club hostess: Deborah worked as a night club hostess and worked at BC on the strip [5]
Movies List
| Year | Movie | Character | Comments |
| --- | --- | --- | --- |
| 1993 | Short Cuts | Barbara | |
| 1993 | Mr. Bluesman | Chloe | |
| 1991 | Pyrates | Rivkah | |
| 1991 | Brotherhood of the Gun | Allison McBride | TV Movie |
| 1991 | The Doors | Girlfriend of John Densmore (Kevin Dillon) | |
| 1988 | The Wrong Guys | Wendy | |
Soundtrack
| Year | Movie | Soundtrack | Comments |
| --- | --- | --- | --- |
| 2003 | This Girl's Life | "Come To California" | as writer of the song |
| 2000 | Mercy | "My Friend", "Come to California", "Move Me" | She both wrote & performed all the 3 songs |
| 1997 | Sparkler | Show of Hands", "Keep On" | wrote and performed both the songs |
Music
Albums
Deborah's first album was Untangle. After that she released Brave Like Me(2003) on 22nd July 2003 with the label 'Ravish Records'. In 2014 she released another album- Lift Your Gaze(2014)
| Year | Name | Release Date | Label | Director |
| --- | --- | --- | --- | --- |
| 2014 | Lift Your Gaze | | | Deborah Anderson |
| 2003 | Brave Like Me | 22nd July 2003 | Ravish Records | |
| | Untangle | | | |
Sources