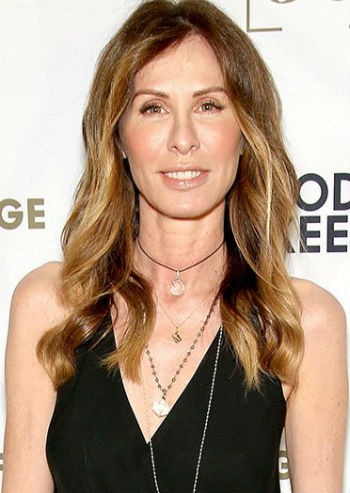 Carole Radziwill
Date Of Birth
August 20, 1963
Age
60 years 3 months 11 days
Day of Birth
Tuesday
Place Of Birth
Suffern, New York, United States
Zodiac Sign
Leo
Professions
Writer ,

Journalist

Birth Name
Carole Ann DiFalco
Full Name

Carole Ann Radziwill
Personal Information
Religion
Christianity (Roman Catholic)
Language
English
Star Sign
Leo
Nationality
American
Ethnicities
Italian American , Caucasian
Complexion
White
Crush
Mr Buono (Her high school gym teacher)

Body Features & Measurements
Height

170 CM


5 Feet 7 Inches
Eye color
Blue
Hair color
Brown
Weight

56 KG


123 lbs

Figure Measurements
34-24-35
Figure Type
Rectangle
Body Type
Slim
Family Information
Father
Anthony DiFalco (cook at his restaurant named- DiFalcos)
Mother

Helen DiFalco

Grandfather
Tony DiFalco (Paternal)
Grandmother
Millie DiFalco (Paternal)
Father In-Law
Stanislas Radziwill (Polish prince; born July 21, 1914 died July 27, 1976)
Mother In-Law
Lee Radziwill (Actress; born March 3, 1933)
Sister In-Law
Anna Christina Radziwill-Arancio (Sister of Anthony Radziwill)

Education Qualifications
Education (Graduation)
Bachelor of Arts, Hunter College
Education(College)
Hunter College, New York (English major)
Alma Mater

New York University

Education (Post-Graduation)
Master of Arts, New York University
Love, Romance, Marriage
Husband
Anthony Radziwill (News producer by profession; married on August 27, 1994, he died on 10 August 1999)
Boyfriends
Adam Kenworthy (2017)
Russ Irwin (Dated from 2010-2012)
Career Information
Years Active
1992-
Debut (TV)
20/20 (2004-; as crew) , The Real Housewives of New York City (as an actor)
Salary
$100,000 (For Season)
Favorites, Hobbies, Likes/ Dislikes
Favorite Food
Korean delis
Favorite Drinks
Dirty martini
Margaritas
Favorite Beverage
Coffee
Favorite Brands
Lightstim
Chanel (translucent powder)
Environ (Mask)
Dermaroller
La Prairie (Skin Caviar Foundation)
Social Networks, Web links
Facebook Profile
Carole Radziwill Facebook Profile
Twitter Profile
Carole Radziwill Twitter Profile
Official Website
Carole Radziwill Official Website
Instagram Profile
Carole Radziwill Instagram Profile
Pinterest Profile
Carole Radziwill Pinterest Profile
Contact
Contact (Email)

lgrubman@grubmanpr.com

Talent Agent
Michael Carlisle
More Information
Friend
Carolyn Bessette-Kennedy (wife of John F Kennedy Jr.)
Net worth
$50 Million (including tht she received after her husband died)
Celebrity Crush
Liam Neeson
Biography
Carole Radziwill is an American Writer, journalist & TV personality. She was born on 20th August 1963 in Suffern, New York. She was brought up in Rockland County, New York along with her four other siblings (she was the second of five).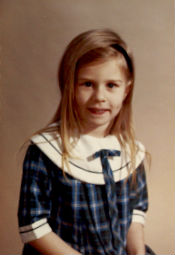 Image: Carole Radziwill Childhood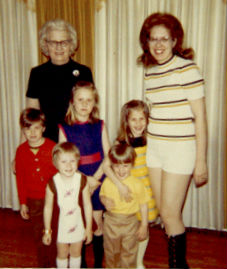 Image: Carole Radziwill Family: Mom, grand mother and siblings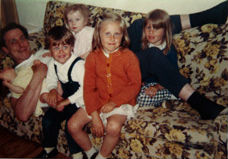 Image: Carole Radziwill Family: with Father and siblings
She married Anthony Radziwill in 1994 at the Radziwills' Hamptons estate, Giorgio Armani designed the dress while Anthony's cousin John F Kennedy Jr. was the best man. They had been living together since 1992. Anthony died of (testicular) cancer in 1999.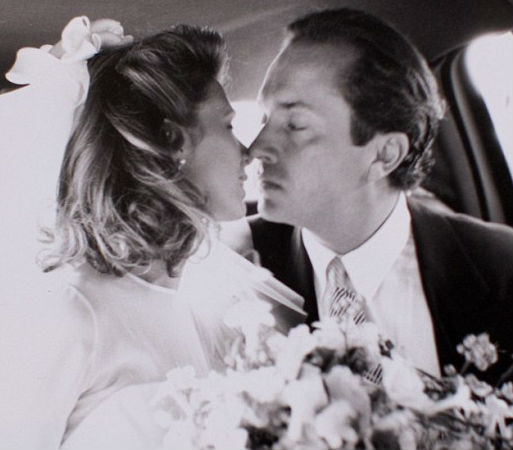 Image: Carole Radziwill & Anthony Radziwill wedding
Career
Carole Radziwill started her career with the TV series 20/20. Carole has worked on documentaries on topics like Abortion, Foreign Policy, Gun Control, wars in various countries.
As a journalist she has reported Iraq war from Iraq, Afghan war from Afghanistan Cambodia in Cambodia.
Carole Radziwill Interesting Facts
Working at the department store: At the age of 16 she was working in a suburban department store (Caldor's), She later worked as a waitress at the Bee Bop Cafe. when she was 25 she was working with ABC News.
She grew up eating Pasta & Carbs in her household.
Novelist: She wrote her first novel titled- The Widow's Guide to Sex & Dating, it was published in 2014.
Memoir: She wrote her autobiographical account on life, career, her husband.. named- What Remains: A Memoir of Fate, Friendship and Love. It made to the New York Times Best sellers List.
Her mother in-law Lee Radziwill is the younger sister of Jacqueline Onassis, wife of John F Kennedy.
The Anthony Radziwill Documentary Fund: Carole with her mother in-law Lee Radziwill set up a fund to help the emerging documentary makers in 2000.
Flight Attendant: she wanted to be a flight attendant, but just as she was thinking of applying for the course she saw the Challenger space shuttle explode and decided otherwise.
Childhood dream: She wanted to be a scientist or doctor as a child.
Emmy awards: She is a three time Emmy Award winner.
She has won Peabody Award.
Working World around: She has worked in countries like Afghanistan, Cambodia, Haiti, India, Iraq, Tel Aviv.
Mother in-law Lee Radziwill: She remains in close contact with her mother in-law Lee, they go on lunches together sometimes.
Lunch Date: She used to write monthly column for Glamour magazine, she interviewed actors like Alec Baldwin, Antonio Banderas, Rachel Weisz, Rudolph Giuliani.
She likes great sense in fashion, she likes collecting variety of clothes to her collection.
Silk pillows: She uses silk pillows, she attributes youthfulness of her skin to Silk pillows.
She loves pets, has a dog, has two cats named Blue and Belle.
She was critical of the republican party in 2016 elections. She was critical of Donald Trump.
She has dated George Clooney, she remembers him as 'sweet' & 'good kisser'.
She ran half marathon in October 2017 to raise money for the Animal rescue organization- Animal League.
She is mostly of Italian ancestry, her grandmother was an Austrian.
She was a Girl Scout while in school.
She likes fast cars, she participates in NASCAR events.
She doesn't go to Gyms much, she is naturally thin.
Carole Radziwill Quotes
How I Am On Camera Is How I Am Off Camera
I'm really superficial when it comes to men, I like them handsome.
I was never good at being my age. I always kind of wanted to be older
Only Baby is allowed in my bedroom with her outside shoes on
I'm the queen of first dates. I always have a good time