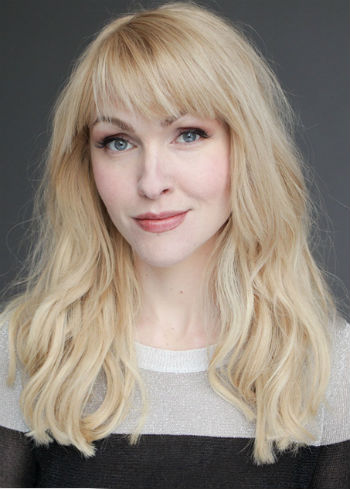 Jenn Lyon
| | |
| --- | --- |
| Date Of Birth | 1985 |
| Age | 38 years |
| Place Of Birth | High Point, North Carolina, United States |
| Zodiac Sign | |
| Profession | Actress |
| Nickname | Jenn |
Personal Information
Religion
Christianity
Language
English
Star Sign
Pisces
Nationality
American
Ethnicity
Caucasian
Complexion
White
Trademarks
Southern Accent (She has command over numerous accents) , Doll face

Body Features & Measurements
Height

169 CM


5 Feet 7 Inches
Eye color
Blue
Hair color
Blonde
Weight

60 KG


132 lbs

Shoe Size
7 (U.S)
Figure Type
Hourglass
Body Type
Average
Bra Size
34C
Family Information
Father
Reverend Ken Lyon (was previously a pastor at a Methodist Church)

Education Qualifications
Education (High School)
High Point Central High School
Alma Mater
University of North Carolina School of the Arts (2003)
Education (Middle School)
Ferndale Middle School
Career Information
Debut (Movie)
The Flower Shop(2014)
Years Active
2000-
2003-
Debut (TV)
Good Morning, Internet!(2008)
Favorites, Hobbies, Likes/ Dislikes
Favorite Sport
Football
Social Networks, Web links
Facebook Profile
Jenn Lyon Facebook Profile
Twitter Profile
Jenn Lyon Twitter Profile
Official Website
Jenn Lyon Official Website
Instagram Profile
Jenn Lyon Instagram Profile
YouTube Channel
Jenn Lyon YouTube Channel
Contact
Contacts (Email)
susie@sdbpartners.com (Susie Schwarz)
jkane@talentworksny.com (Jay Kane)
patty@pattywoo.com (Manager)
Contacts(Phone)
(310)-550-6777 (Manager)
(310) 785-0060 (Susie Schwarz)
(212)889-0800 (Jay Kane)
Manager
Seven Summits Management
Talent Agents
Jay Kane
Susie Schwarz
More Information
Friends
Nadia Quinn
Jason Antoon
Biography
Jennifer Lyon is an American TV & movie actress. She is known for her roles in the TV series- Claws (Jennifer Husser), Saint George(role: Mackenzie Lopez), Justified(role: Lindsey Salazar).
She was born in High Point, North Carolina to Ken Lyon(father) a Methodist minister and her mother is a nurse by profession.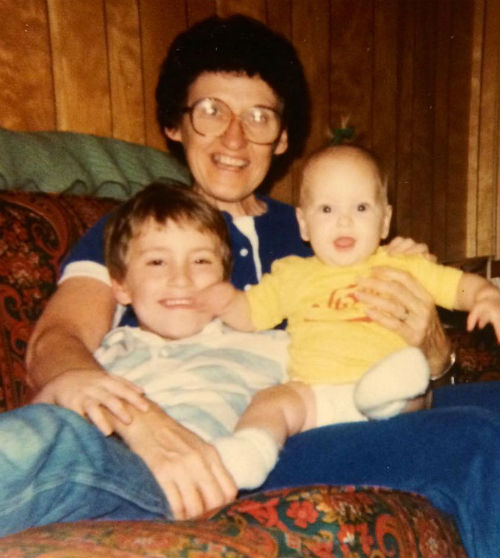 Image: Jenn Lyon childhood photo with Mom and brother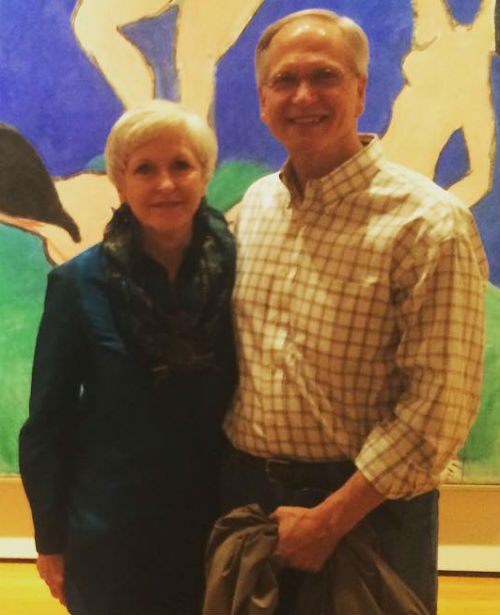 Image: Jenn Lyon's Parents: Father Ken Lyon & Mother
Education
Ferndale Middle School-
High Point Central High School- She attended the High school in High Point, California
University of North Carolina School of the Arts- she graduated from UNCSA in 2003
Marriage
Jenn Lyon & Taige Jensen
Jenn married actor Taige Jensen (FBE Sketches, The Boy) on 19th October 2019 at the Astoria World Manor in Queens, New York. The ceremony was officiated by her father Reverend Ken Lyon. The New York City Gospel Choir sang as the bride walked down the aisle.
The event was attended by about 200 guests, the couple's first dance was to the 'Big Red' theme song. Brooklyn's Betty Bakery made the wedding cake for the event. Two golden Tyrannosaurus rex dinosaurs topped the cake (one in bride's dress, another in groom hat).
She wore: [2]
Dress- Venchy Couture Brooklyn
Headpiece- BrooksAnn Camper
Earring- Illona Rubin
Locket- Tree Town Paper (with a piece of her mother's lace dress inside)
Ring- Van Scoy Jewelry (with a diamond from her grandmother's)
Hair style- Mark Antony & Camille Thompson
Manicure: Morgan Dixon (Mad Nails)
Jenn, excited at being married says- "I'm looking forward to saying, 'my husband.' I've never said it before... I just look forward to sharing the rest of my life with him"
Taige has worked as video editor at New York Times
Falling in Love: The couple first met in 2006 when they were doing sketch comedy in Brooklyn.
1st Engagement: Jenn & Taige had been engaged some time ago, Jenn broke it up, at that time she was not into marriage, "I never dreamed of being married, it wasn't something I felt was important... I actually thought it was kind of archaic." said Jenn about breaking off the engagement.
2nd Engeagement: After an year and half of breaking the engagement, when they were on a trip to New Orleans, she popped the question to him, and they decided on a wedding
Excitement before marriage: Her wedding dress was accidentally shipped to a drug store near by, it was stolen by a man who demanded $150 from her for the dress, Jenn took the help of police and got her dress back. Two officers that helped her retrieve the dress were invited to the wedding.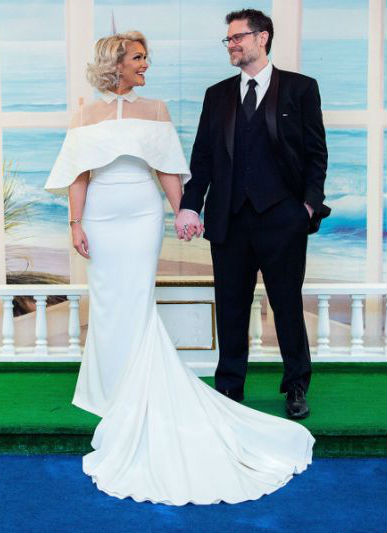 Image: Jenn Lyon & Taige Jensen wedding
Interesting Facts
Reverend Ken Lyon: Jenn's father Ken Lyon is a pastor of First United Methodist in High Point.
Her interests include- improvisational comedy, musical, sketch comedy, tap dance, Commercials.
She is compared to Marilyn Monroe for her similar looks by LA Times.
Her father disapproved of her acting career initially.
On screen kissing: Timothy Olyphant is the first one she kissed online. Jenn prepares for making out scenes by brushing her teeth & listening to hardcore rap (both of which give her false confidence)
She supported Barack Obama's presidency and often tweeted in support.
Pets: She likes pets, has a cat herself.
Eating Disorder: She went to eating-disorder rehab in 2015/16. "So much of eating disorders is because you don't speak up. You're not saying what you need, you're not living what you need and you're turning everything inward" said Jenn about the issue [3]
She has worked on and off at the restaurants as a waitress. Until her role in Claws she has had to work at the restaurants..
POYKPAC: She started a sketch (& parody, satire) comedy group named- POYKPAC with Ryan Hall, Ryan Hunter, Taige Jensen & Maggie Ross. The group has a youtube channel with around 10 videos making it to the Million hits (they have produced humor for Funny Or Die, College Humor among others).
She played Princess Peach in the popular satire parody "Mario: Game Over".
Tim Olyphant: Jenn has acted together with Tim Olyphant both on screen and stage. They have appeared in "Hold on to me Darling" & "Justified"
Activism: She has been vocal about many current issues

Reproductive rights
Toxic diet culture
Time's Up
#MeToo
LGBTQ
Career
Movies List
The Neighbor in the Window (2020) (TV)
Before You Know It(2019)- Susan
Blaze(2018)- Cinnamon
Phil Spector (2013) (TV)
TV Series List
Claws(2017-19)- Jennifer Husser (series also stars- Jack Kesy in an important role))
Mr. Student Body President(2018)- Helena
Crashing(2017)- Julie
FBE Sketches(2015)- Alice
Saint George(2014)- Mackenzie
Approach the Bench(2014)- Lawyer
Above Average Presents(2013-14)- Lawyer
Suburgatory (2014)- Georgia
Justified(2012-13)- Lindsey Salazar
Louie(2011)- Eunice
Army Wives(2011)- Lisa
Good Morning Internet! (2008)- Colby Honeycutt
Others
Saweetie: My Type(2019) (short)- Jennifer
Lemon(2016) (short)- Helen
The Flower Shop(2015) (short)- April (also producer)
Joke Writer (2014) (Short)- June
Mr. Student Body President (2014) (Short)- Principal Helfrick
Stage/ Theater/ Broadway
Are You There MacPhee? (by John Guare)
Born Yesterday
Crimes of the Heart
Embarrassments
Fish in the Dark (by Larry David)
Hail Mary
His Girl Friday
Hold on to Me Darling (by Kenneth Lonergan)
Noises Off
Only Ten Minutes to Buffalo
Salvage
Shipwreck
The Coast of Utopia- (by Tom Stoppard)
The Wayside Motor Inn (by A.R. Gurney)
The Women
Trip to Bountiful
Twelfth Night
Voyage
Awards
2016: New York Times Best Plays of 2016 (Hold on to Me Darling)
11 TONY awards- for The Coast of Utopia
Drama Desk Ensemble Award- Won for The Wayside Motor Inn
OC Weekly actress of the Year.
Quotes
My favorite part about playing Jen(on Claws) is that she's messy.
Girls are being sexualized, there is this pressure to be beautiful & sexy, objectification starts so early.
[on her husband] He was so kind and considerate and loving and let me be exactly the person that I wanted to be and saw me through a terrible battle.. [2]
I didn't have very big dreams.. I just felt that I want to say and do things [3]
South was a harsh place to be a young woman trying to figure out where to fit in society [3]
I learned how to have needs and desire and be OK with that and speak up, then I felt comfortable I had ground underneath my feet and I could use my voice to speak for others [3]
Sources