Biography
Kay Parker is a British American pornstar, actress, author, speaker & spiritual counselor. She rose to popularity in the 1980s through adult films, Taboo series being the most popular among them.
She was born on 28th August 1944 in Birmingham, England. She grew up in Malta & Kent. Her father was an officer in the British Royal Navy, a world war 2 veteran. She is the middle child among the 3 kids of her parents. She spent her teen years in Germany, when she was 21 years old she moved to United States when an older couple invited her to their family.
Video: Kay parker on Integration of sexuality and spirituality
Kay Parker: Career
She initially worked at a head shop in Sausalito in her early 20s.
Entry into porn: John Leslie introduced her to porn, he took her to a live shooting, she was disgusted by it initially and left.
Sex World (1977): She made her debut with the movie.
Caballero Home Video: She worked with them after her retirement from acting in their public relations department.
She has worked at Holistic Chamber of Commerce, Gary Stuart Live, Constellation Healing Institute, The BodyTalk System among others.
Taboo Fame: She rose to fame playing Barbara Scott in the incest theme movie Taboo, it was one of the first movies of the theme to be released in the United States and had a huge success at the box Office, she co-starred with Mike Ranger in the first movie and Kevin James in the 3rd movie. These movies were created by Kirdy Stevens.
Some of her movies include:
It's a Man's World(1962)
The New Erotic Adventures of Casanova(1977)
Dracula Sucks(1978) or Lust at First Bite
7 Into Snowy(1978)
'V': The Hot One(1978)
Chorus Call(1978)
Untamed(1978)
The Health Spa(1978)
Kate & the Indians(1978)
Downstairs Upstairs(1978)
Champagne for Breakfast(1978)
Taboo(1980)
Vista Valley PTA(1981)
Masada(1981)
The Seven Seductions(1981)
The Dancers(1981)
Fast Cars Fast Women(1981)
Memphis Cathouse Blues(1982)
Intimate Lessons(1982)
Desire(1982)
Body Talk(1982)
Taboo II(1982)
The Best Little Whorehouse in Texas(1982)
Casanova II(1982)
Sweet Young Foxes(1983)
Private Teacher(1983)
Balboa(1983)
The Young Like It Hot(1983)
Satisfactions(1983)
Fantasy Follies(1983)
Taboo III(1983)
Matinee Idol(1984)
L'Amour(1984)
Firestorm 1,2,3
Fantasy Follies II(1984)
Nasty Nurses(1984)
Tomboy(1984)
Body Talk(1984)
Spectators(1984)
Sex Play(1984)
I Want to Be Bad(1984)
Lorelei(1985)
Hot Blooded(1985)
Nice n' Tight(1985)
Ladies of the '80s(1985)
Connection Live(1985)
Night on the Wild Side(1986)
Traci's Fantasies(1986)
Careful, He May Be Watching(1987)
Too Hot to Touch(1987)
Tales from the Chateau(1987)
Bigger the Better 1(1988)
Fire in the Hole(1989)
Taboo IX(1991)
Stairway to Paradise(1991)
Fixation(1991)
Taboo XI(1993)
Desert Winds(1994)
Merchants of Venus(1998)
Classic Moms
Naked Angel
Intimate Realities 2
Girls Who Dig Girls 13
Tantric Guide to Sexual Potency(1994)
Kay Parker Interesting Facts
She was introduced to adult films by Anthony Spinelli, actor John Leslie may have played a part in it too.
Taboo: Sacred, Don't Touch- Kay wrote her autobiography titled after her most popular movie. She discusses her childhood, life as an adult, spiritual experiences and getting into metaphysics. The book discusses her past lives, 6000 years old story from Egypt
Her autobiography was listed in the 'spirited Woman's top 12 list' in 2016.
Golden Age stars: she is listed as one of the stars of Golden age of porn(1969-84). She is listed as one of the 36 stars that influenced that era.
She was 33 years old when she entered the porn industry, she has had acting jobs since 21.
She appeared on Christy Canyon's radio show in 2016.
She was interviewed by Dr. Susan Block on her radio show in 2013.
Spirituality: She went into intense spiritual study in late 1980s which led her to the path of meditation and spirituality, she has been a spiritual mentor since then.
She has acted in about 100 films in total, however her popularity is of a legend.
She rates her woman-woman scene with Abigail Clayton as one of the most sensuous encounters she has had.
She rates Tom Byron as one of the actors that she enjoyed acting with.
Past Life Exploration: She has had memories of past life experiences which she credits with helping her with understanding herself and causes of her pains and find solutions.
She has won awards such as 'Hottest female star of the year', L.A class act of the year.
She has a pet cat named Misty.
She stopped acting in 1984 because of fear of AIDS & too many low budget videos coming to scene.
She had an abortion in her early 20s.
She supported Bernie Sanders for 2016 presidential elections.
She learned improv acting for an year from school.
She conducts spiritual workshops where she teaches- Balancing energies, relationships, Goddess consciousness, being a healer, Accessing your inner radiance, Sex-Money-Love triangle.
Jill Nelson listed Kay in her '25 Legendary Women of Classic Erotic Cinema'
Out of body experiences: she has had these experiences since she was a child. As she grew up it morphed into spiritual awakening.
She worked as a waitress along with her job in the industry.
She started her career in adult films as a way of exploration into her own sexuality.
About her scene with Mike Granger: 'There was something special about the chemistry, I felt the energy and had attractions for him too, it was spiritual, I tried to be as affectionate as possible.'
Though born and brought up British she speaks fluent Californian English.
She has remained unmarried and has no children.
She likes walking along the beach
She confessed in an interview that she liked working with young men.
In one of the scenes with actor Joey Silvera the scene got very intense and part of her teeth got chipped off.
She is believed to have confessed to a brief romantic relationship with Mike Ranger from the Taboo movie.
Wrestler Mick Foley listed her as his all time favorite porn star.
Kay Parker: Awards
AVN Hall of Fame: She was added to the prestigious list of all time top stars by the AVN during their 25th Annual awards event.
XRCO Hall of Fame: She was added to their list of top actresses in 1990, the list includes all time greats like- Lisa Ann, Julia ann, Keisha, Jenna Jameson among others.
Legend of Erotica: She was awarded the prestigious award in 1997.
Best Supporting Actress: she won the award for playing supporting role in the video Sweet Young Foxes (1983)
Kay Parker: Quotes
Music heals, Play a piece you love, let the tears come.
This the time to lift self denial and love ourselves, really love ourselves.
Why we are not kinder to ourselves?
In humility we find our source.
We are both sexual and spiritual beings.
If you have shame then you can't feel fully worthy of life and be fully happy.
To have a deeper connection with soul is a way of living without shame, fear, guilt.
Your mystical journey unfolds as you focus within to identify your soul's mission and purpose.
I knew that I was special, not in a way that placed me above others, rather different from many.
I'm not a regretful person, it is waste of energy.
There was never a time I could say I enjoyed shooting adult films, it was too technical, broken in pieces and not in continuum. I enjoyed some scenes because of beautiful exchanges with the co-stars.
I can't do these things that normal people do because I'm very sensitive
I was a little idealistic, I had to strip down naked to begin my journey
My Father raised us under the banner of 'Children should be seen and not heard,' and 'Don't speak unless spoken to.'
In order to understand life one has to move beyond fear, doubt, trepidation.
Kay Parker: Photos, Pictures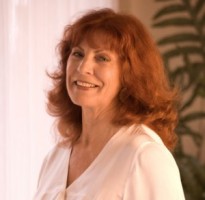 Kay Parker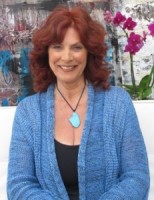 Kay Parker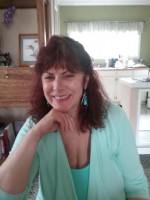 Kay Parker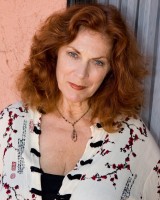 Kay Parker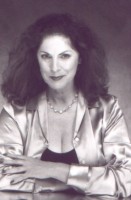 Kay Parker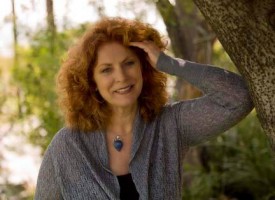 Kay Parker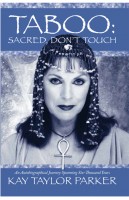 Kay Parker on the cover page of her autobiography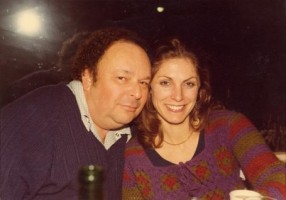 Kay Parker with director Anthony Spinnelli