Biography
Rachel Steele is an american porn actress known for her roles as seductive mature woman.
Rachel Steele was born on 27th November 1963 in Boston, Massachusetts, United States. She resides in Tampa, Florida.
Rachel Steele: Facts & Trivia
Entry into Adult modeling: She had posted a swimsuit bikini picture of her's on the internet back in 2006, one of the websites posted it on their website, she eventually became the winner of one of their contests. This sparked her interest to do more naughty stuff.
Webcam model: Rachel after her success as a photo model became a model on web cam. She provided services such as stripping, teasing among other adult stuff. She still occasionally conducts webcam sessions through her website.
Entry to porn industry: Her move to porn movies is a gradual one, she ventured into solo play first, followed by real adult films.
Red Milf: She is known by that name because of her Red Hair, she was the first to call herself that.
Red MILF Productions: Rachel owns a production company based in Maine. She mostly shoots her videos from her own studio
Her pictures with autographs can be ordered for a mere $1 online through her website.
Philanthropy: She has been donating money from her online picture sales to Cancer Treatment charities.
She is a natural exhibitionist, she likes showing off her body. (Her own admission in an interview)
Rachel Steele, Exotic Dancer: She previously worked at a local club 'Mons Venus' as an exotic dancer, she has used her erotic body skills in her videos. She knows Belly dancing as well.
Tanned Body: She likes her body tanned, she regularly gets tanned.
Breast implants: She has had silicone implants on her after her entry into the films.
She has an online portal for beginners to find a job, she hires models through her own Productions.
She replies to email queries herself, she has met number of fans from all over United States, England, Canada after email exchanges.
She frequently works along her friend Stacie Star, who often plays her sister in the videos.
Rachel has been an actress as well as director & producer in many of the films.
She is a vegetarian
She loves dogs and has a female dog for pet. She also has a kitten
Rachel Steele: Quotes
I'm often imitated never duplicated
I think I started the trend of taboo themed adult videos, I was the first who did it full time, made it popular in the mainstream without using stepson stepmother titles.
I am easy to work with, reliable and always on time.
I am a joy to work with
My goal is to provide my fans a fantastic viewing experiencing.
Instagram disabled my account, I'm too hot for them. Their loss
No meat. No problem
Rachel Steele: videos & Movies List
An Irish Love Story
Another Disappointment
Aunt Rachel's Retreat
Aunt Rachel Watches The Kidz
Babysitter Payback Again
Best Friend's Hot Mom
Blackmail Trio
Brandi Belle Breaks the Morals Clause
Breakfast Fuck
Cabin Fever
Charlotte Doll
Cheating Housewife
Cheating Wives Stories, Long Lost Brother
Chloe Doll
Christmas Dolls
Cinderella Syndrome
Classic Rachel Steele
Classic Rachel Steele Solo
Controlling the Fortune
Corrupting Cousin Jessica
Corrupting Rachel's Family
Daddy's Remote Control Rebel
Daddy's trophy wife
Dark Fantasies
Desperate Housewife, Convincing Cougars
Desperate Housewife, A Mother's Loyalty
Desperate Times
Dixie's Damsels
Driven Into Brother's Arms
Falling for Aunt Rachel, Stacie Tries Again
Family Company takeover
Family Counseling
Family Game Night
Family Game Night, Incantation
Family Gathering
Family Lover's Triangle
Family Obsession
Fat Boy, Eat It Up
Forgive me Father
For Their Own Good
Freezing Females: Enhance Emotions
Haunted Passion
Home Education
I Dare You.. Brother Sister
I Got a D in Biology
Interrogation
It is a Mommie Thing
Julia & Her Daughter's Black Husband
Katie and Nito Dolls
Leave it to My Beaver
Love Potion
Lunch Time Confessions
M.F.E.B - Moms For Ethical Behavior
Make Him Suffer
Manipulating Men: Charity Begins At Home
Manipulating Men: Climbing The Corporate Ladder
Manipulating Men: Distractions
Manipulating Men: Draining Dillinger
Manipulating Men, Femme Fatale, Gambling
Manipulating Men- La Femme Monica
Manipulating Men: Never Give A Woman
Manipulating Men: Power and Influence, The Steele Estate
Manipulating Men: Secret Crush
Manipulating Men - Something Wicked This Way Comes
Manipulating Men, The Grifters
Mind Control, Perfect, Prude
MILF Island, Two Mothers
Mom's Anniversary Let Down
Moment of Truth
Mother Knows Best
Mother stay with me
Mother's Last Chance
Mother's Regrets
Mother, Revenge Quest
Mother's Sticky Stockings
My Friend's Smoking Hot Mom
My Secret Love
Nephew Blackmails Aunt
Nephew Needs Focus
Never Give A Woman Your Credit Card
New Man of the House
Older Woman Tied
Oedipal Complex
Prisoner's Daughter
Pregnancy Risk
Protective Mother
Protective Stepmother
Pull Them Tight
Rachel and Robin Steele, Twin Trouble
Rachel and Stacie
Rachel Steele and Malena Morgan
Rachel Steele and Penny
Rachel Steele and Stacie Starr
Rachel Steele Classics
Rachel Steele Smoking
Rachel's Rival
Revenge, Brian's Blackmail
Robo-Lover
Saving it for Their Sons
Secret Treasures
Security Milking
She Always Wins
Sick Psychiatrist
Solo Pleasures
Something Wicked
Son's Secret Fantasy
Son in Law
Son In Law Secrets, Deception and Conception
Son In Law Secrets, How To Treat A Man
Stacie Starr and Rachel
Stepfather Stepson Retaliate
Stepmom's Anniversary Let Down
Stepsister's Deception
Stolen Sons
Surrogate Son
Taboo Sales: A series of more than 100 videos, each numbered with the same title.
Taboo Stories, Deception and Conception
Taboo Stories, Falling for Aunt Rachel
Taboo Stories, Love or Sin
Taboo Stories, Mind Control
Taboo Stories, Son-in-Law Seduction
Taboo Stories, Wicked Web
Taboo Stories, Wickedness
The Awakening
The Book
The Dirty Movie: a parody of the Bollywood hit movie 'The Dirty Picture'. Story involves kidnapping, mother and son, King Alibaba
The Good Wife
The indecent proposal
The Legacy
The Legacy, Nephew Visits
The Organization
The Secret Affair
The Sympathetic Dad
The Truth Comes Out
The Widow Steele and Andrew
Therapy, My Birth Mother
True Lust and Manipulation
Twin Trouble: Rachel's Responsibility
Two Naughty Aunts
Unconditional
Uncontrolled Lust, Julia's Nephew
What Does It Take
Work For It
Wicked Stepmother Sells Stepdaughter
Wunder Woman Vs Cherry Bomb
Wunder Woman Milked
Wunder Woman Vs Trixter
You Have Lost Your Mojo
You Live in My House, You Live by My Rules
Rachel Steele: Awards & Nominations
2014: She was nominated for the MILF Performer of the Year award at the Exxxotica Fan Choice Awards.
Rachel Steele: Photos, Pictures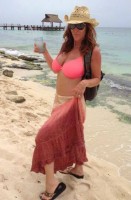 Rachel Steele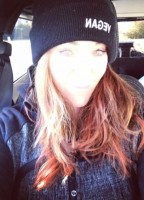 Rachel Steele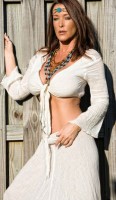 Rachel Steele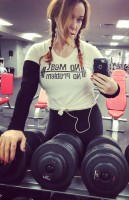 Rachel Steele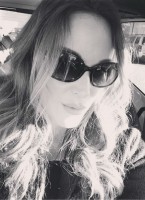 Rachel Steele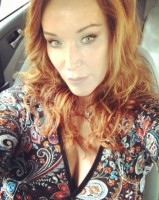 Rachel Steele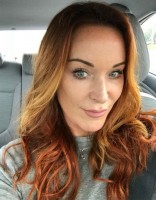 Rachel Steele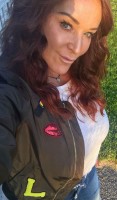 Rachel Steele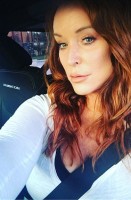 Rachel Steele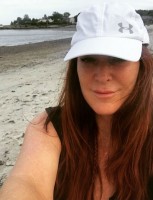 Rachel Steele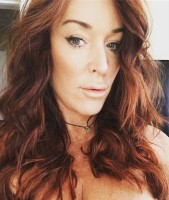 Rachel Steele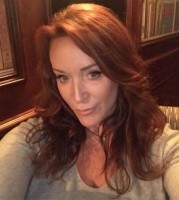 Rachel Steele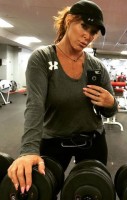 Rachel Steele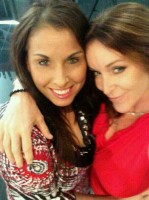 Stacie Starr with friend Rachel Steele