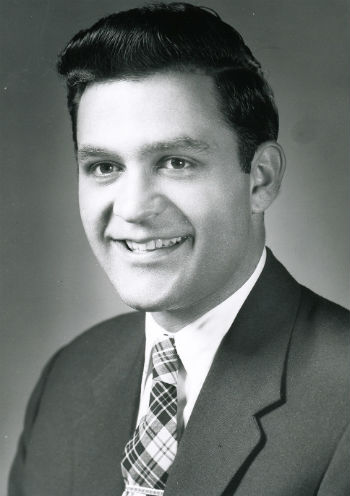 Amar Bose
Date Of Birth
November 2, 1929
Age
83 years 8 months 10 days
Day of Birth
Saturday
Place Of Birth
Philadelphia, Pennsylvania, United States
Date Of Death
12 July 2013
Place Of Death
Wayland, Massachusetts, United States
Zodiac Sign
Scorpio
Professions

Professor

,

Scientist

,

Entrepreneur

Full Name

Amar Gopal Bose

Other Names

Dr. Amar G Bose

,

Amar G Bose

Name(Bengali)
আমার বসে
Personal Information
Religion
Hinduism (non practicing)
Languages
English , Bengali
Star Sign
Scorpio
Nationality
American
Ethnicities
Indian-American , Multiracial , Bengali
Complexion
Fair

Body Features & Measurements
Height

178 CM


5 Feet 10 Inches
Eye color
Brown
Hair color
Black
Family Information
Father
Noni Gopal Bose (Bengali Indian)
Mother
Charlotte Bose (American)
Son

Vanu Bose

Wives
Ursula Boltzhauser (married -2013)
Prema Bose (divorced)
Daughter

Maya Bose

Granddaughter
Kamala Bose (daughter of Vanu Bose)
Daughter In-Law
Judith L. Hill (Wife of Vanu Bose)

Education Qualifications
Education (Graduation)
Bachelor of Science in Electrical Engineering (MIT)
Education (High School)
Abington Senior High School, Abington, Pennsylvania
Alma Mater

Massachusetts Institute of Technology.

Education (Post-Graduation)
PhD (MIT)
Career Information
Years Active
1964-2013
Favorites, Hobbies, Likes/ Dislikes
Hobbies
swimming
Music
Favorite Sport
Badminton
Favorite Musical instrument
Violin
More Information
Net worth
$1.2 billion (2011)
Biography
Amar G Bose was an American Scientist, Professor , researcher and Entrepreneur. He is well known for founding the Bose Corporation(1964), an audio equipment designing, developing and selling company. Bose Noise Cancelling headphones, audio systems, vehicle sound systems are quite popular and are 'the' Brand looked for.
Personal Life, Childhood, Family
Amar Bose was born on November 2, 1929 to an Indian father of Bengali descent, His father Noni Gopal Bose was a freedom fighter in India, he had to leave India to escape an intended imprisonment by the British, he arrived at Ellis Island, USA in 1920 with just $5 in his pocket. Bose's mother Charlotte was a school teacher, she was of French-German ancestry.
At those times in the United States a person of color would not be served in public restaurants, there was prejudice especially against the African Americans though not against East Indians. Noni Bose would pretend to be an African American while facing such situations and demand equality, those impressions stuck firmly in Amar's mind.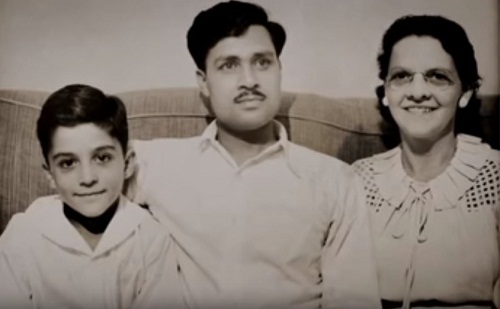 Image: Amar Bose Childhood: Father Noni Bose and mother Charlotte
Dr Bose's father was a nominal Hindu, his mother Charlotte was quite fascinated by Vedanta and Hindu philosophy, it was during the lectures on Vedanta that they met. It was a regular Hindu household with lot of Indian influence. Dr Amar Bose was not a religious person, he meditated regularly for short periods and attributes some qualities he imbibed to the philosophy of his parents.
First Marriage: Bose lived in New Delhi, India for a year as a Fulbright research fellow, here he met his future Wife Prema, Bose and Prema met at a spiritual discourse by a Swami on Vedanta. The couple had two children, Vanu Bose (born in 1965) and a daughter named Maya Bose.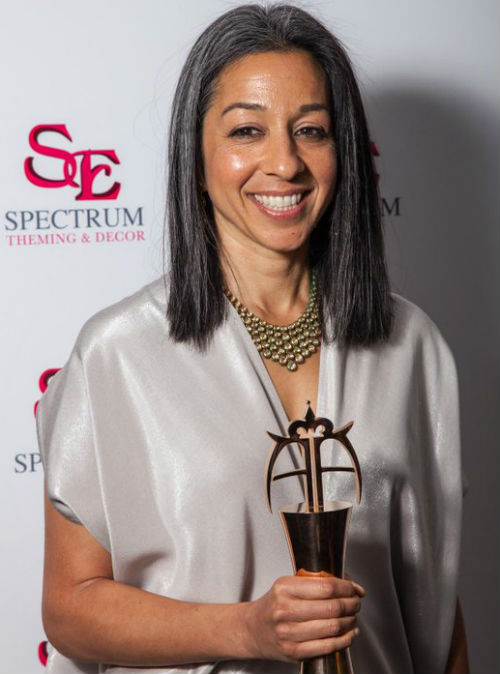 Image: Amar Bose's Daughter Maya Bose
Vanu Bose: Son Vanu Bose is a graduate from MIT, he also has a PhD from MIT. He is the founder and CEO of Vanu, Inc. An organization working on software-defined Radio technology. In 2005 his company worked with Indian organizations to make cell phone rates cheaper in India. He also founded Vanu Coverage Company a subsidiary of Vanu, Inc. In 2007 Vanu married Judith L. Hill, they have a daughter name Kamala Bose.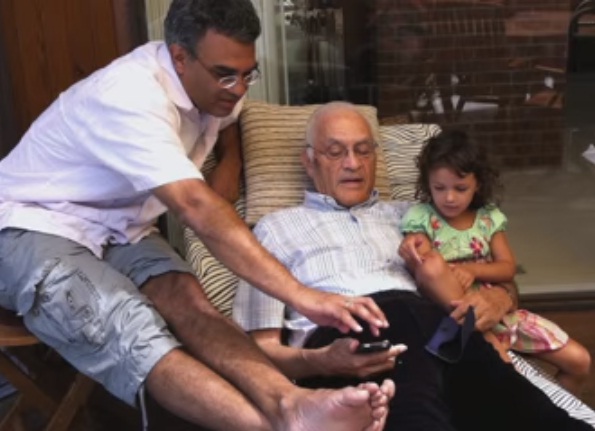 Image: Amar Bose with son Vanu Bose & granddaughter Kamala Bose
Second Marriage: Bose married colleague Ursula Boltzhauser later in his life after the divorce with his first wife Prema.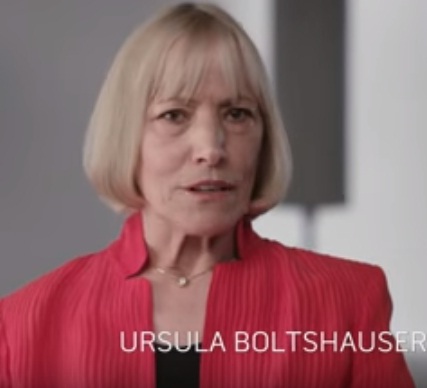 Image: Amar Bose's second wife Ursula Boltzhauser
Education & Career
Amar was part of the Bo Scout team at the age of 13, he saw a friend use the radio and it fascinated Bose, he used the diagrams and figured out how radios worked, it helped him in repairing Radios and making a business out of it in his teens.
He was accepted into MIT in 1947, his father Noni Bose borrowed a sum of $10,000 for his son's education, he was scared of his survival there, the tough competition he got encouraged him to study hard, he would be the first to enter the library at 7 O clock, he eventually got good enough grades to get scholarship from the university.
After his graduation at the MIT he got an opportunity to work there as a faculty, he initially rejected not knowing how much fun it could be to teach.
Organization: Bose was full of ideas for audio technology, In 1964 he started a company to work on Audio devices. He gathered some of his colleagues at MIT and made it a special organization that is today.
First product: In January of 1968, he released a product named Bose-901 to the market. The sales took off and the company spread around the world.
Noise Cancelling headphones: In 1978 on his travel in a plane he used the headphone that had been provided, he was fascinated by that new idea, but was disappointed by the quality of it. While still flying in his seat, he took out pencils and made plans for better quality headphone which would reduce the sound to nil.
He made plans to design a Noise cancelling headphone which would use Noise to cancel noise, it was at the time considered a ridiculous idea, being an Electrical Engineer Bose knew his stuff. It gave rise to the future noise cancelling headphones used today.
The first of the Noise cancelling headphones was introduced on trial on business class place headphones and the customer feedback was extraordinary, it propelled the company to next level.
Bluetooth speakers, home theater systems are among the inventions of Bose Corporation.
Philanthropist: Later in 2011, he donated majority of his Bose Corporation shares for the sake of supporting research & Development at MIT. The staff at MIT was thrilled, "what do you want us to do with it?" they asked, "Whatever you feel fit" was his answer.
Death
Dr. Bose died on July 12, 2013 at the ripe age of 83 in his home at Wayland, Massachusetts. He is survived by his Wife Ursula Boltzhauser, two children (Vanu Bose & Maya Bose) and a grand daughter named Kamala(at that time)
Interesting Facts
He was born in a hospital during the great depression years, his parents had their money in stocks and the money had vanished over night, they had to borrow $75 to get the baby released from the hospital.
He was greatly influenced by the philosophy of his parents. He had great reverence for his parents.
He had great interest in things that are electrical.
As a Child he would buy old toys and fix them, there began his interest in fixing and inventing stuff.
His American house was a home for the visiting Indian revolutionaries & freedom fighters. 'Unitl my 10-11th year, I probably knew more about India than America.' said Dr. Bose.
Philanthropist: In 2011 Bose donated majority of his shares to MIT, his alma mater. MIT can only use the dividends, they are prohibited from selling shares or being part of the Bose Corporation Management.
He had a radio repair shop in his basement while in High School. His father's carpet business (importing coir mats from India) was going dull because of world war 2 and Amar's enthusiasm helped the family survive.
He was very good at Mathematics.
Bose worked in Netherlands at the NV Philips Electronics in researching for an year.
He was not interested in teaching, but took the job to support his researching.
His teaching classes became famous, he would teach science along with Life and it fascinated the students, he loved mentoring, students loved him, followed him like a 'pied piper'
He taught at MIT till 2001
Sherwin Greenblatt was the first employee hired by Bose to work in his corporation.
He spent $50 Million on researching Noise cancelling headphones before it was finally done after 10 years, 'If it was a publicly traded company I would have been fired years ago' joked Dr. Bose.
Bose Corporation was estimated to have had generated a revenue of $3.5 Billion.
In 2015 Bose Corporation employed around 12,000 people.
Bose wrote a thesis on non-linear systems for his PhD at the MIT under Norbert Wiener & Yuk-Wing Lee.
He was a pioneer in psychoacoustics, his company excels in that than any other.
He is said to have been very strict with the patents
He was recognized as a honorary member of the Audio Engineering Society(1985)
In 2008, is name was added to the list of National Inventors Hall of Fame.
He was one among the Top 400 richest(#271) people of United States as listed by the Forbes Company.
Baker Teaching Award (1963–64): He was conferred an award for his teaching.
He was the CEO of a software-defined radio technology company.
He was listed as the Top #9 among the Top 150 innovators originating from MIT (2011)
Other awards: Beryllium Lifetime Achievement Award, The Asian Awards 2015, Wolfson James Clerk Maxwell Award are among the other prestigious awards he received.
Bose speakers are used at notable places like Staples Center (Los Angeles), the Sistine Chapel , the Masjid al-Haram (grand mosque in Mecca).
Car brands like Mercedes, Porsche, Maserati, Maybach and others prefer Bose speakers for their automobiles.
Bose speakers are used by Astronauts and Pilots for their excellent noise cancelling features.
Quotes
Perhaps the most important thing that dies within man while living is his imagination, Never lose your imagination, think of steps to make them reality.
I had a burning desire to design things.
You are capable of much more than what you think you are capable of.
Whatever job you are given, ask yourself 'How can I do that job better, than it is ever done before'
I visualized this thing (speaker), I saw it thousands of homes to come. It would outperform anything ever existed and therefore it would be successful.
I never went into business to make money. I went into business so that I could do interesting things that hadn't been done before.
These innovations are not the result of rational thought; it's an intuitive idea.
I believe that everything a human being does at any point in life is a result of the influences during his growing up.
I grew up with lot of Indian food, My mother was a good cook, but my father was a better one.
MIT is a great institution, not because it has the great minds, but because it allows the freedom to research and innovate.
We had two policies from day 1 at the Bose corporation. There would be no retirement with the conditions 1) The person wants to work, 2) The person can work.