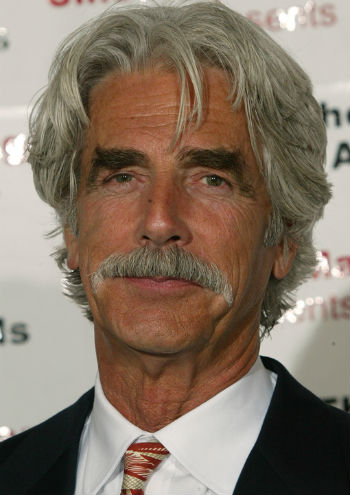 Sam Elliott
Date Of Birth
August 9, 1944
Age
79 years 1 months 16 days
Day of Birth
Wednesday
Place Of Birth
Sacramento, California, United States
Zodiac Sign
Leo
Professions

Producer

, Writer , Actor
Full Name

Samuel Pack Elliott
Personal Information
Religion
Christianity
Language
English
Star Sign
Leo
Nationality
American
Ethnicity
Caucasian
Complexion
White
Trademarks
Western accent , lanky physique , Thick, dark eyebrows , deep voice , Grey hair , thick moustache

Body Features & Measurements
Height

188 CM


6 Feet 2 Inches
Eye color
Grey
Hair color
Grey
Body Type
Athletic
Family Information
Father

Henry Nelson Elliott

Mother
Glynn Mamie Sparks (physical trainer)
Wife
Katharine Ross (actress; married 1984)
Daughter
Cleo Rose Elliott (Musician; born 1984)

Education Qualifications
Education (Graduation)
California State University, Los Angeles
Education (High School)
David Douglas High School
Education(College)
Clark College, Vancouver, Washington
Alma Mater

University of Oregon

Career Information
Years Active
1968-
More Information
Net worth
$16 million (April 2017)
$10 Million (2014)
Biography
Sam Elliott is an American Movie, TV & Voice actor. He made his debut with Butch Cassidy and the Sundance Kid(1969). He was born in Sacramento, California and brought up in Portland, Oregon.
Samuel Elliott is popular for his roles in the movie Mask (1985), Gettysburg (1993), Tombstone (1993), The Big Lebowski (1998), We were Soldiers (2002), Hulk (2003), Ghost Rider (2007).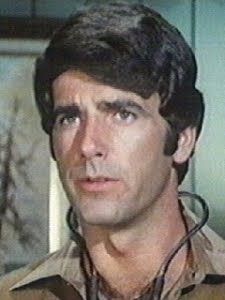 Image: Young Sam Elliott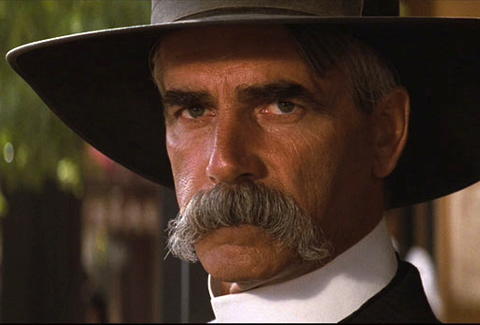 Image: Sam Elliott in his trademark Mustache
---
Sam Elliott & Katharine Ross: Sam Elliot & Katherine Ross first appeared in the movie Butch Cassidy and the Sundance Kid (1969), but they did not have a scene together and did not meet.
Sam & Katherine starred together in The Legacy (1978), a horror movie directed by Richard Marquand. They grew closer after this and started dating. They got married on 1st May 1984, they had a daughter name Cleo Rose Elliott in 1984, Cleo works as a musician.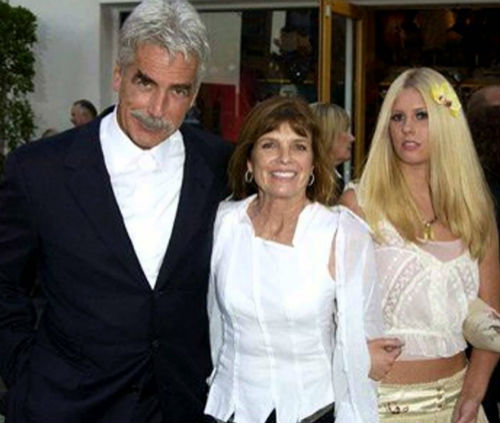 Image: Sam Elliott Family: Wife Katharine Ross, Daughter Cleo Rose Elliott
Career
Movie Debut: Sam Elliot started his career with a small role in the super hit movie Butch Cassidy and the Sundance Kid (1969). The movie starred Sam's future wife Katherine Ross along with Paul Newman, Robert Redford.
TV debut: Sam made his first TV appearance on Felony Squad(1968-69), he appeared on it in three various episodes.
Mission: Impossible- Sam Elliott had a recurring role of Dr. Douglas Robert (Lang) in the popular series, Sam appeared in a total of 13 Episodes, the series later inspired the popular Movie series starring Tom Cruise.
Major TV breakthrough: Sam Elliot starred in Once an Eagle(1976–1977) a War Drama, in the lead role as the character officer Sam Damon.
Movie Breakthrough: Sam Elliot starred in the supporting role of Gar in the 1985 biographical movie Mask.
Trivia & Interesting Facts
Sam appeared in one of the college dramas, the local newspaper suggested that he should take acting professionally, he soon left for Hollywood to seek a career in Hollywood.
Sam is of English and Scottish descent.
Sam wanted to be an actor since the age of 9. He had realized that acting has the longest career.
One of Sam's relatives fought in the Battle of the Alamo.
Sam worked in the construction industry while studying and trying to get a career in acting.
Sam served in the California Army National Guard.
Sam often played cowboy characters, it suited him naturally.
He is the first actor to be named for Emmy Awards for a guest role (in Robot Chicken (2001)).
His deep voice, rough looks, trademark mustache makes him the modern day symbol of the Wild west and a bad ass character.
There is masculine charm about him that makes him attractive to women of all ages, women cheering up for him at the screening of 'I'll See You in My Dreams' was such incidence.
He was listed as one of the promising new actors in John Willis's Screen World(1976)
He went bare back in the movie The Legacy (1978).
Sam was named as the grand marshal of the Calgary Stampede parade in 1998, where he attended the procession in front of 300,000 audience.
He wants to have a chance to sing in the stage shows. He also wants to do Musicals.
He regrets letting go the chance of acting in- Annie Get Your Gun.
Sam had almost missed his breakthrough role in Mask(1985), he had rejected the chance to play Cher's lover in the movie as he was on his Honeymoon ith wife Katherine Ross. It was Katherine Ross who contacted the agency back and confirmed that she would get him on the sets.
TV movies: Assault on the Wayne(1971), Molly and Lawless John(1972), Blue Knight, The(1973), Aspen(1977), The Sacketts(1979), Murder in Texas(1981), The Shadow Riders(1982), Travis McGee(1982), Gone to Texas(1986), The Quick and the Dead (1987), Fugitive Nights: Danger in the Desert(1993), The Ranger, the Cook and a Hole in the Sky(1995), Buffalo Girls(1995), Blue River(1995), Woman Undone(1996), Rough Riders(1997), Texarkana(1998), You Know My Name(1999), Fail Safe(2000), Avenger(2006), November Christmas(2010)
As Voice Artist in Ads: Sam Elliot has lent his voice for the products/ brands- American Beef Council, Coors beer, Dodge, IDM, Kinney Drugs, Ram Trucks, Smokey Bear, Union Pacific,
As Voice Artist: Sam has been lending his voice for movie characters, some of those movies are: Barnyard(2006), Marmaduke(2010), The Good Dinosaur(2015), Rock Dog(2017), The Gettysburg Address(2017).
Sam and wife Katherine appeared in the TV western Conagher (1991).
Katherine Ross was divorced four times before marrying Sam Elliot, they have been together for 30+ years since 1984.
Good music makes him cry- Ray Charles, Johnny Cash.
Clash between Katherine Ross & daughter Cleo: Sam's wife Katherine Ross filed a complaint saying her daughter Cleo tried to stab her with scissors at their home in Malibu.
Agent's Address: William Morris Agency, 151 El Camino Dr., Beverly Hills,CA 90212
Manager's Address: Hofflund/Polone, 9465 Wilshire Blvd., Suite 820, BeverlyHills, CA 90212
Quoes
Gentlemanliness comes natural to me. That's the way I was raised
I think anytime you can affect people in general, in a positive way, then you're a lucky individual.
I don't want to be known as a sex symbol. There's a great stigma that goes with that tag. I want to be a Sam Elliott.
You just grow up and you realize, you know, life serves up what it serves up.
Any of these Vietnam vets that have been there and know the deal, they don't feel that any Hollywood endeavor about the Vietnam era has ever gotten it right yet.
I've spent my entire career on horseback or on a motorcycle. It boxes you in, the way people perceive you. I read a lot of scripts. Most of 'em go to other actors.
Even after nearly 50 years in this business, I still feel like I'm lucky every time I get a decent job
Sometimes, you get the bear. Sometimes, the bear gets you.
I read a lot of scripts. Most of 'em go to other actors.
My father once said, 'You haven't got a snowball's chance in hell in Hollywood.' That motivated me. My father was a good, practical man, but he came from a different time.