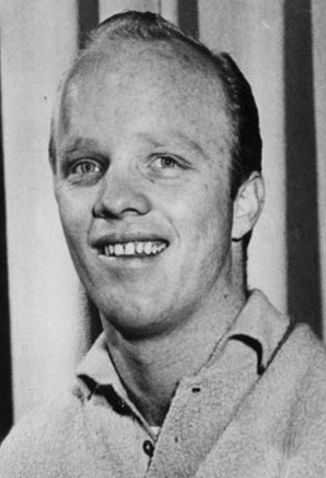 Dennis Crosby
| | |
| --- | --- |
| Date Of Birth | July 13, 1934 |
| Age | 56 years 9 months 21 days |
| Day of Birth | Friday |
| Place Of Birth | Los Angeles, California, United States |
| Date Of Death | 4 May 1991 |
| Place Of Death | Novato, California, United States |
| Zodiac Sign | Cancer |
| Professions | Actor , Singer |
| Full Name | Dennis Michael Crosby |
| Other Name | Dennis Michael Crosby Sr. |
Personal Information
Religion
Christianity (Roman Catholic)
Language
English
Star Sign
Cancer
Nationality
American
Ethnicities
Caucasian , Irish American
Complexion
White

Body Features & Measurements
Height

175 CM


5 Feet 9 Inches
Eye color
Blue
Hair color
light brown
Weight

75 KG


165 lbs

Body Type
Slim
Family Information
Father
Bing Crosby (Harry Lillis Crosby Jr.; Singer & Actor; 1903-1977)
Mother
Dixie Lee (Wilma Winifred Wyatt; Actress, Singer, Dancer; 1911-1952)
Sons
Patrick Anthony Crosby (Son of Patricia Sheehan)
Dennis Michael Crosby Jr. (Son of Patricia Sheehan)
Gregory Crosby (Son of Patricia Sheehan)
Wife
Pat Sheehan (Patricia Ann Sheehan;1958-64; Actress & Model)
Daughters
Kelly Lee Crosby (Daughter of Arleen Newman)
Denise Crosby (Denise Michelle Crosby; born in 1957; Actress & Model)
Catherine Denise Crosby (Daughter from Arleen Newman's first marriage; adopted;)
Erin Colleen Crosby (Daughter of Arleen Newman)
Brothers

Lindsay Crosby


Phillip Crosby (Phillip Lang Crosby; 1934-2004; Twin brother; Actor & Singer)
Gary Crosby (Singer & Actor)
Cousins
Cathy Crosby (Cathy Lee Crosby; Actress & tennis player; daughter of Bob Crosby)
Chris Crosby (son of Bob Crosby)
Uncles
Edward Crosby
Bob Crosby (Jazz singer; George Robert Crosby)
Larry Crosby
Grandfathers
Evan Wyatt (Maternal)
Harry Lillis Crosby Sr (Paternal)
Nephew
Chip Crosby Jr.
Grandmothers
Nora Scarborough (Maternal)
Catherine Helen Harrigan (Paternal)
Aunts
Catherine Crosby
Mary Rose Crosby
Daughter In-Law
Spice Williams-Crosby (Actress; Wife of Gregory Crosby)
Half Brothers
Nathaniel Crosby (Nathaniel Patrick Crosby; Golfer; Son of Kathryn Grant)
Harry Crosby (Banker, actor; Golfer; Son of Kathryn Grant)
Stepmother
Kathryn Grant
Half Sister
Mary Crosby (Mary Frances Crosby; Actress; Daughter of Kathryn Grant)

Education Qualifications
Education (Graduation)
Bachelors in Animal husbandry (Washington State University)
Education(College)
Bellarmine College Preparatory (San Jose; year of 1952)
Alma Mater
Washington State University (Pullman, Washington)
Love, Romance, Marriage
Girlfriend
Marilyn Miller Scott (mother of Denise Crosby)
Career Information
Years Active
1945-
More Information
Net worth

$1 Million
Biography
Dennis Crosby was an American singer and actor.
Family- Childhood
Dennis Crosby was born on 13th July 1934 in Los Angeles, California, United States to Bing Crosby(Father)- a singer & actor and Dixie Lee(Mother)- an actress, singer and dancer. Dennis has a twin brother born on the same day Phillip Crosby.
The Crosby brothers
Four brothers, the sons of Dixie Lee & Bing Crosby
Gary Crosby (1933–1995)
Dennis Crosby (1934–1991)
Phillip Crosby (1934–2004)
Lindsay Crosby (1938–1989)
formed a band named The Crosby brothers in 1958, they had previously song in their father's radio programs, they had sung together in a record named- 'A Crosby Christmas'. The band was featured in magazines such as- Life, Variety.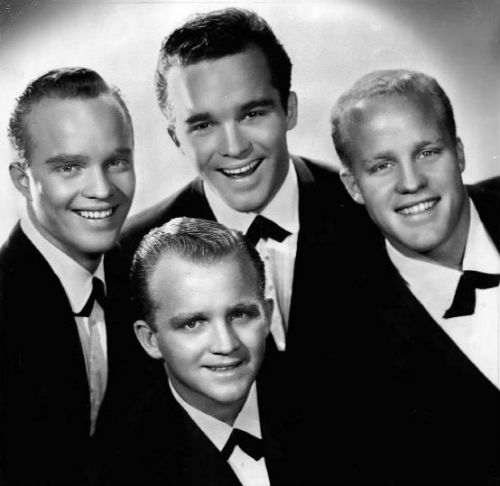 Image: Crosby Brothers- Gary, Dennis, Lindsay, Phillip
The band broke after Lindsay's breakdown in Mexico in 1962.
Marriage, Children & Divorce
Dennis Crosby & Pat Sheehan
Patricia Ann Sheehan, Miss San Francisco 1950, 1958 Playboy playmate married Dennis on 4th May 1958. Pat had previously dated his father Bing Crosby.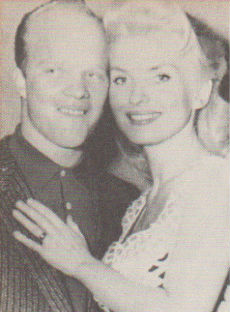 Image: Dennis Crosby with wife Pat Sheehan
Children
Dennis Crosby & wife Pat Sheehan had three sons:
Gregory Crosby
Dennis Michael Crosby Jr.
Patrick Anthony Crosby
Divorce
In July 1964 the couple divorced, Dennis filed for divorce so that he can marry his new girlfriend Arleen Newman
Dennis Crosby & Arleen Newman
Dennis met Arleen in 1964, they married after Dennis' divorce from his first marriage, it was second marriage to both (Arleen was previously married to Mike Buell previously, with whom she had a daughter named Catherine Denise Crosby).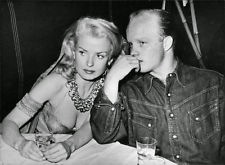 Image: Dennis Crosby with wife Arleen
Children
The couple had two daughters named-
Kelly Lee Crosby
Erin Colleen Crosby
The couple divorced in 1991.
Death
Dennis Crosby died on 4th May 1991 in Novato, California, United States by committing suicide with a A 12-gauge shotgun, he was troubled by the death of his younger brother Lindsay (who committed suicide in 1989) and divorce from his wife(Arleen) of 25 years.
Interesting Facts & Trivia
Time with the Army: Dennis Crosby joined the army in 1955 after dropping out of College, he was trained to be a part of US 10th Infantry Division. He was stationed at Fort Ord, Fort Riley before moving to West Germany.
Paternity law suit: After his wedding to Pat Sheehan, Marilyn Miller Scott filed a lawsuit against Denis over paternity of her daughter Denise Crosby, law suit lasted for 3 years and finally court ordered him to take care of Denise, whom the court declared to be Dennis's daughter.
Mother's inheritance: All the sons of Dixie Lee inherited $200,000 in 1955 according to her will.
During his last years, the inheritance money was thinning out adding to his other worries, which presumably lead to his death
Quotes
I guess I wasn't cut out to be an entertainer.
I was always painfully self conscious in the spotlight with my brothers.