Biography
Dennis Crosby is an American singer and actor.
Dennis Crosby was born on 13th July 1934 in Los Angeles, California, United States to Bing Crosby(Father)- a singer & actor and Dixie Lee(Mother)- an actress, singer and dancer. Dennis has a twin brother born on the same day Phillip Crosby.
Death: Dennis Crosby died on 4th May 1991 in Novato, California, United States by committing suicide with a A 12-gauge shotgun, he was troubled by the death of younger brother Lindsay (who committed suicide in 1989) and divorce from his wife(Arleen) of 25 years.
The Crosby Boys (Crosby brothers):
Four brothers, the sons of Dixie Lee & Bing Crosby:
Gary Crosby (1933–1995)
Dennis Crosby (1934–1991)
Phillip Crosby (1934–2004)
Lindsay Crosby (1938–1989)
formed a band named The Crosby brothers in 1958, they had previously song in their father's radio programs, they had sung together in a record named- 'A Crosby Christmas'. The band was featured in magazines such as- Life, Variety.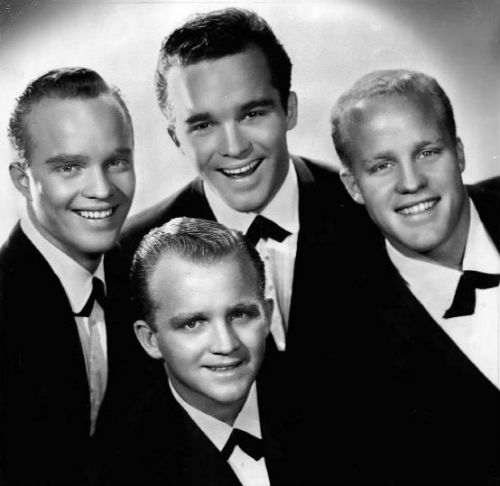 Image: Crosby Brothers- Gary, Dennis, Lindsay, Phillip
The band broke after Lindsay's breakdown in Mexico in 1962.
Dennis Crosby & Pat Sheehan: Patricia Ann Sheehan, Miss San Francisco 1950, 1958 Playboy playmate married Dennis on 4th May 1958. Pat had previously dated his father Bing Crosby. The couple had three sons- Gregory Crosby, Dennis Michael Crosby Jr., Patrick Anthony Crosby. In July 1964 the couple divorced, Dennis filed for divorce so that he can marry his new girlfriend Arleen Newman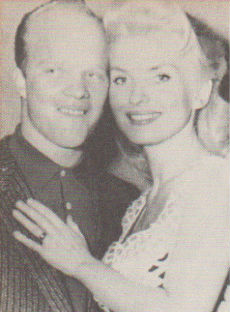 Image: Dennis Crosby with wife Pat Sheehan
Dennis Crosby & Arleen Newman: Dennis met Arleen in 1964, they married after Dennis' divorce from his first marriage, it was second marriage to both (Arleen was married to Mike Buell previously, with whom she had a daughter named Catherine Denise Crosby). The couple had daughters named- Kelly Lee Crosby, Erin Colleen Crosby. The couple divorced in 1991.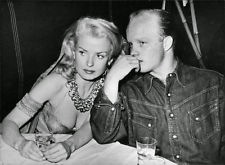 Image: Dennis Crosby with wife Arleen
Dennis Crosby: Career
Some of the TV Series, Movies he has been part of are as follows
TV Series
Ben Casey(1965): He played Herbie in the Drama , it has Vince Edwards, Sam Jaffe, Jeanne Bates playing in the lead. Dennis also assisted the production.
Vacation Playhouse(1963): He played a singer in this Comedy Drama Series featuring Ned Glass, Sid Gould, Soupy Sales in the cast.
TV Movie
Swingin' Together(1963): Dennis was a singer in this Comedy directed by Gene Reynolds featuring Peter Brooks, James Dunn, Bobby Rydell in the cast.
Movies
Sergeants 3(1962): He portrayed the character- Private Page in the Western Comedy movie by John Sturges with the cast Dean Martin, Frank Sinatra, Sammy Davis
Out of This World(1945): He appeared as himself in the Romantic Musical directed by Hal Walker , it stars Eddie Bracken, Diana Lynn, Veronica Lake in the cast.
Duffy's Tavern(1945): He appeared in the Musical Comedy by Hal Walker with the cast of Betty Hutton, Ed Gardner & Dennis's father- Bing Crosby.
TV Shows he has appeared in:
American Masters(2014)- Old footage was used.
Here's Hollywood(1961)
I've Got a Secret(1961)
What's My Line?(1961)
The Bing Crosby Show(1960)
The Ed Sullivan Show(1960)
Perry Como's Kraft Music Hall(1960)
The Bing Crosby Special(1959)
The Phil Silvers Show(1957)
Person to Person(1954)
Famous Fathers and Sons(1946)
Dennis Crosby: Interesting Facts & Trivia
Time with the Army: Dennis Crosby joined the army in 1955 after dropping out of College, he was trained to be a part of US 10th Infantry Division. He was stationed at Fort Ord, Fort Riley before moving to West Germany.
Paternity law suit: After his wedding to Pat Sheehan, Marilyn Miller Scott filed a lawsuit against Denis over paternity of her daughter Denise Crosby, law suit lasted for 3 years and finally court ordered him to take care of Denise, whom the court declared to be Dennis's daughter.
Mother's inheritance: All the sons of Dixie Lee inherited $200,000 in 1955 according to her will.
During his last years, the inheritance money was thinning out adding to his other worries, which presumably lead to his death
Dennis Crosby: Quotes
I guess I wasn't cut out to be an entertainer.
I was always painfully self conscious in the spotlight with my brothers.
Dennis Crosby: Photos, Pictures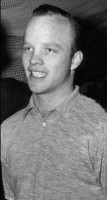 Dennis Crosby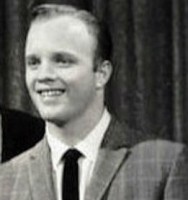 Dennis Crosby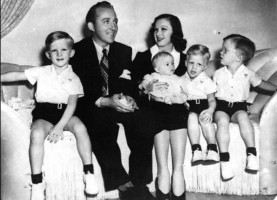 Bing Crosby Family: Bing Crosby, Dixie Lee and 4 Sons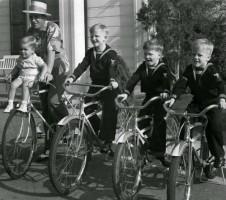 Crosby brothers & Dad Bing Crosby