Biography
Emma Kenney is an American TV & movie actress & singer. Debbie Gallagher in Shameless, Marigold Girl in Epic , Emma in Bittersweet, Rosie Rivette in Day Camp.
Emma Rose Kenney was born on 14th September 1999 in Manhattan, New York, United States to Kevin Kenney(Father)- a sports journalist & Gillian Kenney(Mother)- an attorney. She was brought up in Scotch Plains, New Jersey.
Emma Kenney: Facts & Trivia
Emma's interest in acting started early, she started acting at the age of 5, she attended acting classes with her friend Ciera Gill. She is trained in improvization classes as well.
Scholastic Books Corporation: She has appeared in the commercials for Scholastic Corporation (a Pennsylvania based organization).
Voice Over: She has given voice for characters in My Love Affair with Marriage, Epic.
She loves animals and wants to open animal shelter some day.
She has a pet dogs named Charles[German shepherd terrier mix, a female], she is associated with the animal rescue group PETA.
Emma and the character Debbie Gallagher she plays are vary contrasting in real life except that Emma & Debbie are both studious at school
Emma has appeared many TV series and commercials, Shameless gave her the major breakthrough.
She used to do student films at NYU, she considers them her big break into acting field.
Emma's manager Maggie Schuster on Emma: "She exudes a massive amount of self-confidence, maturity, and professionalism that complement her natural talents as an actor, this is what makes her so special and unique."
The New Girl in Town(2009): In 2009 Emma wrote and directed a Vampire themed short film, it was among the finalists at the New Jersey International Film Festival. She is the youngest person to have made a film that made it into the finals. She made the film with her friends. She edited the movie with her mom.
She wants to become a detective when she grows up.
I Miss Your Bones: She appeared in the music video for hospitality
She is the only daughter of her parents.
She close friends with her co-star Jeremy Allen White, who plays her elder brother on Shameless.
Car or Diploma?: She prefers Cars [So that she can travel]
What is she most grateful for?: Friends, Mom & Dad.
She feels writing letters is a better way of expressing feelings. She has tried writing letters to her parents.
She is a big movie fan, she watches many movies a days like 5 a day.
She likes 90s music.
Popsugar called her role in Roseanne reboot- Seriously Perfect Casting, some fans noted the resemblance with her past characters as well.
She wants to buy a house for herself.
She wants to study writing & direction academically, preferably at Tisch School of Arts(New York University)
Sexual assaults in Hollywood: Emma revealed on HBO-Vice News that she had been sexually assaulted twice in the past 2 years & she doesn't want others in the field to feel alone.
She is obsessed with Ansel Elgort and Dylan O'Brien, she follows on Twitter, Instagram and other social media.
She has studied Spanish, Journalism & Biology at school.
Some people have come to her, hugged and told her they have seen her grow up on the show.
She has modelled for Breelayne Official: VDV The Label pants
She is a Vegetarian
She likes her Lowkey, Gucci loafers. She wants to own Chanel combat boots.
She wants to act in action movies likes "Hunger Games" and period movies.
She loves her color dyed- forest green.
Qualities she likes in a partner- Commitment, Trustworthiness, kindness. Hobbies that make them look hot like Surfing and skating
She is afraid of- Going blind.
Animal organizations: She has worked with organizations such as- Best Friends, PETA, Mercy for Animals.
She is obsessed with writing and direction. She has already written some 50 short film scripts & has directed 20 short films.
Emma Kenney: Quotes
You're most likely not going to book your first audition. It takes tons of time and work.
If you put pressure on your kids to book every audition, they won't enjoy it anymore, and they won't book it either
I would totally love to do theater.
Get Your Head Out of Your Ass and Adopt [About Buying animals vs adopting]
[about acting career] I love it, t is the only thing I can see myself doing for the rest of my life, I can't think of any thing other than acting.
I was always make believing, playing with friends watching movies, It was inevitable that I ended into acting.
I want to play as many different characters as possible, I don't want to closet myself into a category.
I want to play characters that are very similar to my personality or something very contrasting, it would be a challenge.
I think it is nice to ways for things, people are about instant gratification these days with social media, internet, gadgets and all.
I almost wish I was alive before the days of Social Media, Iphone.
I can't even watch the news these days anymore with all that crazy stuff going on.
My Own Private Idaho is a beautiful movie, I want to work with director Gus Van Sant so badly
I like all music, except for country music, I don't like country music.
I'm just proud of myself that I'm working hard, that I have a good work ethic.
I'm literally like a grandma. I don't wanna go to a party on New Year's Eve.
I want to surround myself with positive people
I'm more interested in directing and acting, not interest in becoming a mathematician.
[About being a woman in Hollywood] We always have to go that extra mile to get the same recognition, but it makes us stronger in a way.
I just think it's unethical to eat meat. It's just unnecessary.
I've never felt like I fit in. I'm weird, outspoken, and odd. But that's what's fun about life.
Growing up kind of sucks.
I feel like there's nine lives in a soul, and you're 9th life is a cat, where you're just chilling and you've lived all your experiences.
I have a literal fear of decaf coffee.
Emma Kenney: Photos, Pictures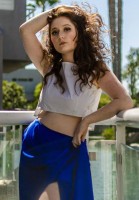 Emma Kenney

Emma Kenney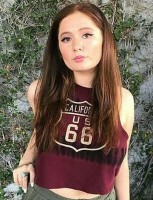 Emma Kenney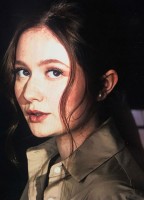 Emma Kenney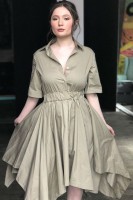 Emma Kenney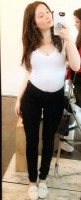 Emma Kenney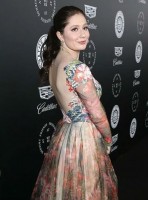 Emma Kenney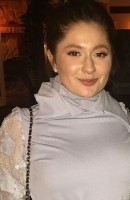 Emma Kenney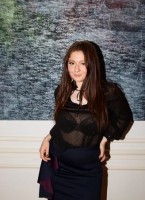 Emma Kenney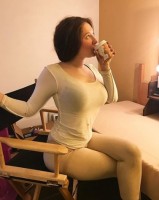 Emma Kenney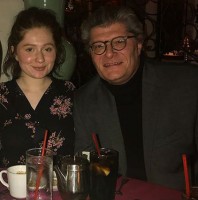 Emma Kenney with Dad (Kevin Kenney)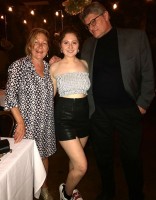 Emma Kenney with parents: Dad(Kevin Kenney), Mom (Gillian Kenney)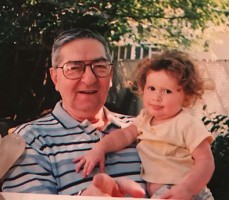 Emma Kenney with grandfather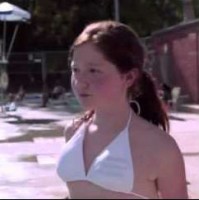 Emma Kenney in Bikini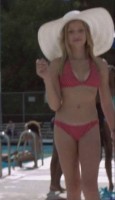 Emma Kenney in Bikini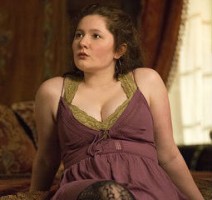 Emma Kenney Pregnant pics[from the show]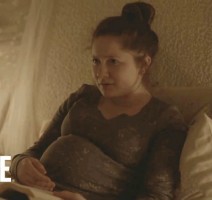 Emma Kenney Pregnant[from the show]