Biography
Caitlin Dechelle is an American actor, martial artist & Stuntwoman. She is popular for performing stunts in - Wonder Woman (2017)(for Gal Gadot), Furious 7 (2015)(for Ronda Rousey & others), Teen Wolf(for Shelley Hennig, Jill Wagner, Crystal Reed, Felisha Terrell), Chinese Zodiac (2012), Agents of S.H.I.E.L.D.(for Florence Faivre, Mallory Jansen, Chloe Bennet, Cobie Smulders), Altered Carbon(for Dichen Lachman)
Caitlin Dechelle was born on 19th September in Miami, Florida, United States in the family of postal workers. Pete Dechelle is her father & Chivon Dechelle is her mother.
Caitlin Dechelle: Facts & Trivia
She was into Karate as early as the age of 6. She was the only girl in a class full of boys. She was fearless & unstoppable" remembers her father Pete
She started training in Martial arts by the age of 8
At the age of 13 she was already an established martial artist.
Association with Mike Chat: Caitlin travelled the world with Mike Chat popularising XMA
She worked as a teacher at the XMA for a while, later she gave it up and got into acting class.
She moved to Los Angeles to seek a career in acting, she has been simultaneously acting and performing stunts.
Martial Arts World Titles: In her career as an international fighter she has won around 90 international martial arts World Titles
Jackie Chan gave her a chance to act and fight alongside him in the movie Chinese Zodiac after seeing her fight at the Florida karate tournament.
A call to mother from China: When Caitlin was working in China with Jackie Chan she called her mother and asked Jackie chan to say hello to her Mom, which he did (her mother fondly remembers)
She was teaching martial arts by the age of 16.
She retired from the competition at the age of 23
Garden of Life: She is a brand ambassador for Garden of Life
She is sponsored by Paul Mitchell Hair Care.
In her 20 years of martial arts, she has received black belts in- Kenpo(Chinese), Goju-Ryu(Japanese), Taekwondo
She wanted to be an orthodontist & studied biology in college.
She was a good student at school with all straight As, it was however her love for Fighting that won over her love for studies.
Shooting a fight scene requires an extreme attention to detail that is not always at the forefront of athletic competition
Comcast commercial- Her first fighting stint on camera was in a commercial directed by David LaChapelle
She trains for about 2 hours each day to keep in shape.
She has been listed among the top 10 Of The Sexiest Stuntwomen.
She has appeared in the commercial for BMG cosmetics
She presented the 2017 Action Icon Awards for stunt woman of the year
She was inducted into the Diamond Nationals Hall of Fame in 2017
All I want is somebody to lose track of time with.
It is an art of the most exquisite kind to touch someone's soul before touching their skin.
Taekwondo is her favorite Martial arts form, webster is her favorite martial arts trick
She used to do martial wrts with Twilight star Taylor Lautner
She worked with Jackie Chain in Chinese Zodian 2012. She attended 40th year anniversary of Jackie Chan's stunts school.
Caitlin Dechelle: Quotes
This is a very strong female driven movie, it is directed by Patty Jenkins, a female as well, It's going to be huge, and I think it will be an inspiration for a lot of young girls.
Fighting is my thing and what I'm hired for 99 percent of the time
Never forget how wildly capable you are.
Am I the only one that can drink coffee and then go take a nap?
Of course I believe in destiny. I'm the one who creates it.
Never too young to start an empire. never too old to chase a dream.
They should put gyms in the airport.
We steal from ourselves all those lives that could have been.
He who wants a rose must respect her thorn
Stay classy, sassy & a little bad assy.
Everything you can imagine is real.
The most wasted of all days is one without laughter.
You can't save the world, but you can save yourself & the light that you bring. That is what the world needs.
Passion changes everything.
They can't break what lives inside
When you have the battle scars to prove it. Your commitment to the cause is unquestionable
May the bridges I burn light the way
Fall in love with souls, not faces.
If you are not obsessed with your life, change it.
The goal is to laugh forever with someone you take seriously.
If there's even a slight chance at getting something that will make you happy, risk it. life's too short, & happiness is too rare.
You cannot be all things to all people, be unique, be different, give to others what you want yourself.
Never let them tell you that you can't.
I'm definitely a science person
Caitlin Dechelle: Filmography
As Actress
Asura(2018): She acted as Sainan in the movie directed by Peng Zhang created by Adam Chanzit , Zhenjian Yang, with stars- Caitlin Dechelle, Ron Smoorenburg, Matthew Knowles in the lead.
A Game of Truth or Dare(2017): She played the character- Jenny in this Short Comedy Video directed by Lauren Robbins created by Chris Allport, it has Caitlin Dechelle, Gregg Martin, Gabriella Bring in the main roles.
Gunther(2016): Caitlin Dechelle portrayed the character of Jade in the Comedy Thriller directed by Ryan Bergez, Maceo Greenberg created by Paris Dylan with stars- Montana Bertoletti, Paris Dylan, Caitlin Dechelle in the main roles.
The Last Ship(2015): Caitlin played Ballroom Immune in the Drama Series, it has Charles Parnell, Adam Baldwin, Eric Dane in the lead cast.
Teen Wolf(2015): She played the Geneticist in the Comedy Drama TV Series with the cast Holland Roden, Tyler Posey, Dylan O'Brien
The Dragon's Blade(2015): She played a minor ole int he short movie directed by Paul Nicoletos created by Joseph Foulk, Casey Stegman with the cast of Billy Bussey, Tamiko Brownlee, Morgan Benoit
Furious 7(2015): She played the role of Billionaire Bodyguard in the Crime Thriller directed by James Wan with Dwayne Johnson, Vin Diesel, Paul Walker in the lead cast.
Kiss of Vengeance(2014): She portrayed the role of Aisa in this Thriller directed by Fernando Barreda Luna created by Fernando Barreda Luna , cast included Peter Jang, Angelica Celaya, Eddie Fernandez
Supah Ninjas(2013): Caitlin was Rose in the Family Comedy TV Series with stars- Ryan Potter, Gracie Dzienny, Carlos Knight in the main roles.
Champions of the Deep(2012): She portrayed the character- Kalyko in the movie directed by Baxter Churchville starring Caitlin Dechelle, Tyler Weaver Jr., Dayna Huor in the lead.
Chinese Zodiac(2012): She played Katie in the Adventure movie by Jackie Chan , it features Jackie Chan, Qi Shu, Xingtong Yao in the cast.
Throne: She portrayed a Fighter in this short film directed by Aaron Toney, it features Philip J Silvera, Tamiko Brownlee, Caitlin Dechelle in the cast.
As Stunts Performer
Asura(2018)(for Sainan)
Altered Carbon(2018)(for Dichen Lachman)
Agents of S.H.I.E.L.D. (For Florence Faivre, Mallory Jansen, Chloe Bennet, Cobie Smulders)
Here and Now(2018)(For Niousha Noor)
Lucifer(2017)(for Britt Baron)
Future Man(2017) (For Eliza Coupe)
Midnight, Texas(2017) (for Arielle Kebbel, Breeda Wool)
Wonder Woman(2017) (for Gal Gadot)
Angie Tribeca(2017)(For Michelle Dockery)
Ride Along 2(2016)
Teen Wolf( for Shelley Hennig, Jill Wagner, Crystal Reed, Felisha Terrell)
Ray Donovan(2015) (for Alyssa Diaz)
The Thundermans(2015) (for Kira Kosarin)
Taylor Swift: Bad Blood(2015) (for Gigi Hadid)
Furious 7(2015)(For Ronda Rousey)
Castle(2015) (For Annie Wersching)
The Man in the High Castle(2015) (For Alexa Davalos )
The Dragon's Blade(2015)
Selfie(2014)
Ninja Apocalypse (2014) (For Antoinette Kalaj)
Guardians of the Galaxy(2014)
How I Met Your Mother(2013) (For : Cobie Smulders)
Percy Jackson: Sea of Monsters(2013)(For Leven Rambin)
Supah Ninjas(2013)
Chinese Zodiac(2013)
Bones(2012) (For Emily Deschanel)
Pretty Little Liars(2012) (For Lindsey Shaw)
John Carter(2012)
Caitlin Dechelle: Photos, Pictures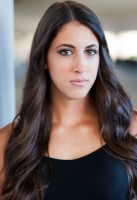 Caitlin Dechelle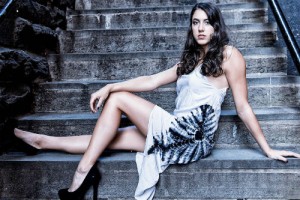 Caitlin Dechelle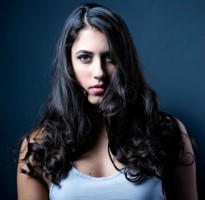 Caitlin Dechelle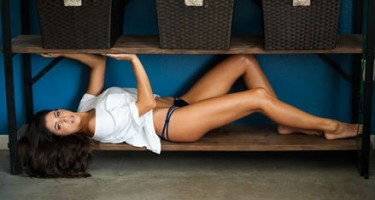 Caitlin Dechelle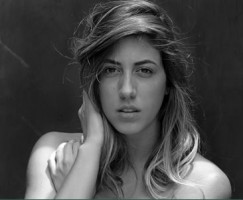 Caitlin Dechelle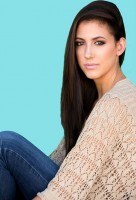 Caitlin Dechelle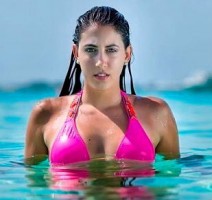 Caitlin Dechelle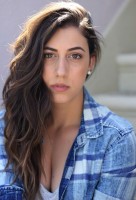 Caitlin Dechelle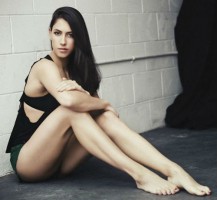 Caitlin Dechelle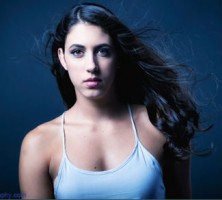 Caitlin Dechelle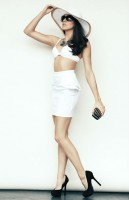 Caitlin Dechelle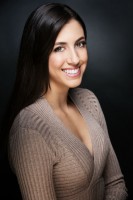 Caitlin Dechelle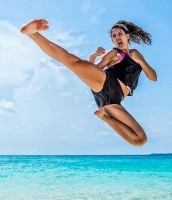 Caitlin Dechelle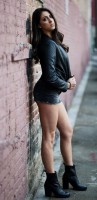 Caitlin Dechelle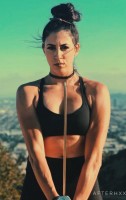 Caitlin Dechelle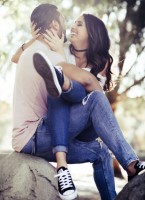 Caitlin Dechelle with her boyfriend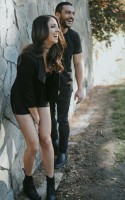 Caitlin Dechelle with her boyfriend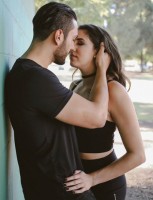 Caitlin Dechelle with her boyfriend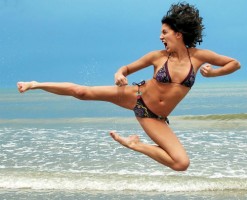 Caitlin Dechelle in Bikini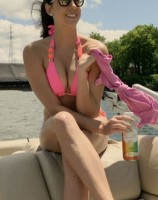 Caitlin Dechelle in Bikini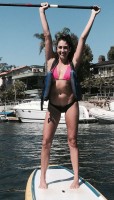 Caitlin Dechelle in Bikini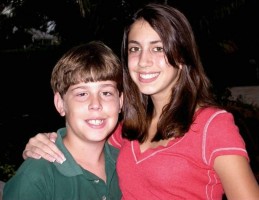 Caitlin Dechelle childhood with brother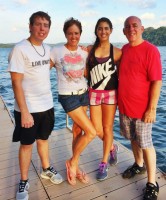 Caitlin Dechelle family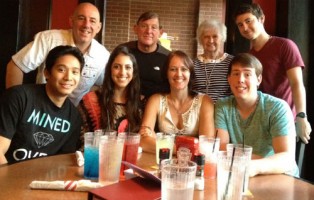 Caitlin Dechelle family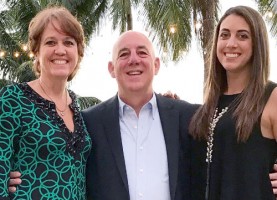 Caitlin Dechelle with her parents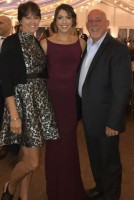 Caitlin Dechelle with her parents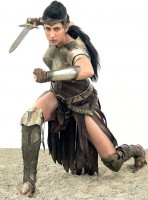 Caitlin Dechelle as wonder woman