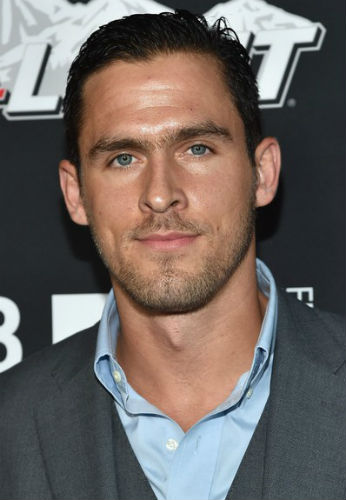 Jack Kesy
Date Of Birth
August 27, 1986
Age
36 years 5 months 12 days
Day of Birth
Wednesday
Place Of Birth
New York City, New York, Unites States
Zodiac Sign
Virgo
Profession
Actor
Birth Name
Jacek Kesey
Nicknames

Jackie

,

Jakie
Personal Information
Languages
German , English , Polish
Nationality
American
Ethnicities
Caucasian , Polish American
Complexion
White
Famous For
Role of Gabriel Bolivar

Body Features & Measurements
Height

187 CM


6 Feet 2 Inches
Eye color
Dark Brown
Hair color
Dark Drown
Weight

85 KG


187 lbs

Family Information
Body Build
Athletic

Education Qualifications
Alma Mater

Guildhall School of Music & Drama

Career Information
Debut (Movie)
Emina(2009) (Short movie)
Years Active
2009–
Favorites, Hobbies, Likes/ Dislikes
Favorite Actor
Al Pacino
Favorite Movie
Scent of a Woman.
Favorite Sports
Boxing , Tennis
Contact
Talent Agents
Bloom Hergott Diemer
Paradigm Agency
More Information
Net worth

$500,000-$1 million
Biography
Jack Kesy is an American TV & movie actor with experience in theater as well. Jack's Movie debut was through Yelling to the Sky(2011). Jack had recurring role of Gabriel Bolivar in the TV horror Drama The Strain(2014-16). Some of his other popular roles are- Black Tom in Deadpool 2(2018), Leon in Baywatch(2017).
Recently Jack has appeared as- Roller Husser in Claws (2017-2019), Charles Jones in 12 Strong (2018)
Childhood - Family
Jack Kesy was born on 27th August 1986 in the New York City, New York, Unites States. Jack was brought up in various countries around the globe- Germany, Italy & Poland.
Education
Guildhall School of Music & Drama: After serving in the "US Marine Corps" for a brief period, Jack attended the 'Guildhall school of music and drama'- a conservatoire & drama school located in the London city and studied theater Art.
Interesting Facts & Trivia
Ancestry: His parents are of Polish background.
Acting: Jack started his career with theater acting.
Career: Jack Kesy served in the United States Marine Corps for a brief period.
Tennis: He is a Tennis enthusiast, he has played with many Tennis players.
Boxing enthusiast: He likes Boxing and is trained in boxing as well.
Jack has played the villain in Deadpool 2.
Kesy is represented by: Luber Roklin (Paradigm Agency) and Bloom Hergott Diemer.
Is Jack Kesy Gay?

Jack Kesy has expressed his wish to play Gay characters on screen like the old Hollywood legend Clark Gable. We haven't seen him romantically linked to any of the fair ladies of Hollywood. We haven't seen him roaming around with the studs of Hollywood either. We are still in the dark as you are.

What is Jack Kesy instagram account?

Jack Kesy doesn't have any social media account, both the popular instagram and facebook accounts in his name are unverified fan accounts.
Drugs Possession Controversy
In May 2015 Jack was accused of drug possession, a warrant was issued after the undercover cops allegedly caught him ordering cocaine from an assumed dealer. Jack denied the charges and the court let him out on a bail of $10,000. Judge on the case said of the actor "As far as I'm concerned he is a faceless person, I don't know him."
Tattoo
Jack has quite a frew tattoos on him, especially on his arms. He has had temporary tattoos on him for the characters he plays.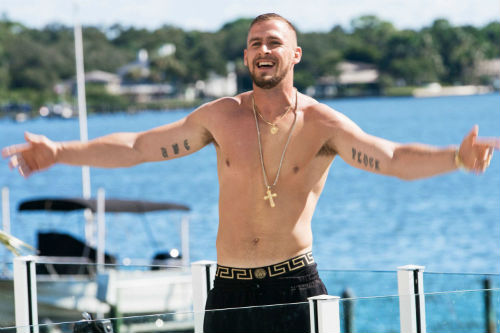 [ Jack Kesy Tattoo ]
Career
In the action thriller Without Remorse (based on the novel by Tom Clancy) Jack Kesy appears in the role of 'Thunder', Michael B. Jordan plays the lead role of John Clark, a navy SEAL who discovers a larger conspiracy on the way to avenging his wife's murder. Jamie Bell, Jodie Turner-Smith, Cam Gigandet appear in main roles. It is directed by Stefano Sollima.
In the mystery drama Cicada 3301 Jack plays Connor Black, the movie is based on the organization nicknamed "Cicada 3301" which has anonymously posted puzzles on the internet every January 4th from 2012 to 2014, with further hints in 2015 & 2016. The group was trying to find very intelligent humans who knew "data security, cryptography, steganography"
In the historical war drama The Outpost, Jack plays Sergeant Josh Kirk. The story revolves around the battles of US soldiers in Afghanistan against the Taliban. The movie stars- Orlando Bloom as First Lt Benjamin Keating, Scott Eastwood as Staff Sergeant Clint Romesha, Caleb Landry Jones as Staff Sgt Ty Carter, Jacob Scipio as Staff Sgt. Justin T. Gallegos, Milo Gibson as Captain Robert Yllescas among others
In the thriller movie Demented directed by Andres Ramirez Jack Kesy plays John.
In the crime drama Deputy(2020) Jack appears in the episode "10-8 Outlaws" (Season 1 Episode 2) as Roman Burgin, an outlaw who steals money and motorbike from a cartel drop point. He is despised by Sheriff Bill Hollister and caught by Deputy Charlie Minnick.
Claws
In Claws Jack plays Dwayne "Roller" Husser, nephew of Uncle Husser(Dean Norris) and boyfriend of Desna Simms (Niecy Nash). He is a drug dealer who had been captured by a woman as her sex slave. He is in love with Desna though she tries to kill him. Eventually he ends up helping Desna establish her empire. Carrie Preston played Polly, Judy Reyes played Auiet Ann, Karrueche Tran played Virginia, Jenn Lyon played Jennifer.
The Strain
In the horror drama Strain he plays Gabriel Bolivar, a philandering musician who is addicted to recreational drugs. He becomes Master's host body in the later season. He used to be one of the vampire acolytes before. The series has Corey Stoll (playing Dr. Ephraim Goodweather), David Bradley (Abraham Setrakian), Mía Maestro (Dr. Nora Martinez), Kevin Durand (Vasiliy Fet), Jonathan Hyde (Eldritch Palmer), Richard Sammel (Thomas Eichhorst) playing important roles.
Dead Pool 2
Jack plays the Villain "Black Tom Cassidy" in the Deadpool sequel movie. Black Tom is a mutant inmate in the prison where Deadpool too is imprisoned. The character originally had lot of length in the script, the writers decided to shorten the length given that there were too many villains. Jack still comes off as very impressive in his role as black Tom. Ryan Reynolds played Deadpool while Josh Brolin, Morena Baccarin, Julian Dennison, Zazie Beetz, T.J. Miller, Brianna Hildebrand also appeared in important roles.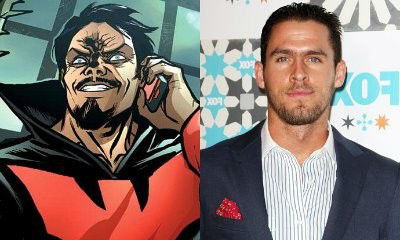 [ Jack Kesy as black Tom ]
Filmography
Movies List
| Year | Movie | Character | Comments |
| --- | --- | --- | --- |
| 2020 | Without Remorse | Thunder | |
| 2020 | Cicada 3301 | Connor Black | |
| 2020 | Demented | John | |
| 2020 | The Outpost | Sgt. Josh Kirk | |
| 2019 | Peel | Roy | |
| 2018 | Blood Brother | Jake Banning | |
| 2018 | Deadpool 2 | Black Tom | |
| 2018 | Death Wish | The Fish | |
| 2018 | 12 Strong | Charles Jones | |
| 2017 | Juggernaut | Saxon Gamble | |
| 2017 | Baywatch | Leon | |
| 2017 | Hot Summer Nights | Ponytail | |
| 2015 | Tomato Soup | Ellington | |
| 2015 | Intruders | J.P. Henson | |
| 2015 | The Throwaways | Connelly | |
| 2014 | Grand Street | Sal | |
| 2013 | Empire Gypsy | Ivan | |
| 2012 | Recruiter | Methhead Alan | |
| 2012 | Morgan | Dean Kagen | |
| 2011 | 8:46 | Tommy | |
| 2011 | Yelling to the Sky | | uncredited role |
Series List
| Year | Series | Character | Comments |
| --- | --- | --- | --- |
| 2020 | Deputy | Roman Burgin | 10-8 Outlaws (Season 1 Episode 2) |
| 2017-2019 | Claws | Dwayne "Roller" Husser | 30 episodes; Main role |
| 2018 | The Alienist | Henry Wolff | The Boy on the Bridge (Season 1 Episode 1) |
| 2014-2016 | The Strain | Gabriel Bolivar | 29 episodes; Regular |
| 2016 | Ray Donovan | Butch | Lake Hollywood (Season 4 Episode 10) |
Short Movies List
| Year | short movie | Character | Comments |
| --- | --- | --- | --- |
| 2009 | Emina | Zoran | |
Quotes
"A lot of big actors played gay roles before they were famous. I want to do a Gay role too."
[When compared with the legendary actor, Kesy joked] "I'm far more talented than Clark Gable."
Sources