Biography
Matthew Alan is an American TV & movie actor & producer. He is known for his roles- Seth in 13 Reasons Why(2017), Pool Player in Red Tails(2012), Mike Mulligan in Murder in the First, Danny in Ghost Whisperer: The Other Side.
Matthew Alan & Camilla Luddington: Mathew has been in relationship with the British actress Camilla Luddington(of Grey's Anatomy fame) for years now.
The couple announced to the public in October 2016 that they are expecting a baby in 2017. Camilla had baby girl Hayden Alan born on 11th April 2017. [Camilla says she conceived on the first try]
They announced their engagement on 31st December 2017. [Camilla posted a pic of her baby touching her ring]. As confessed by herself, Camilla was yelling YES YES even before he had finished proposing.
Matthew Alan: Facts & Trivia
Folgers commercial: Matthew Alan has appeared in the Folgers commercial titled 'Brother & Sister' & "Peter Comes Home for Christmas" with Catherine Combs.
Matt buys Lucy for Camilla: Camilla used to have a ragdoll which she called Lucy, she lost it at the age of 12 and felt pretty bad about it. When Camilla was pregnant with Hayden Matt bought her a Lucy look alike rag doll.
He has couple of dogs for pets at home.
He studied Forensics at the Western Kentucky University for graduation
Video Game Voice over: He has voiced the character Walter Beckett in the Crime video game
Matthew Alan: Photos, Pictures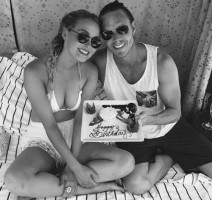 Matthew Alan with Girlfriend Camilla Luddington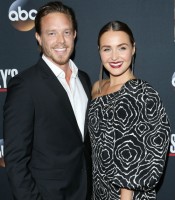 Matthew Alan with Girlfriend Camilla Luddington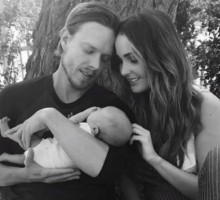 Matthew Alan Family: Daughter Hayden & Girlfriend Camilla Luddington