Biography
Coy Stewart is an American actor born in 1998 in Columbia, South Carolina. Coy Stewart is popular for roles of 'Kevin Kingston', Troy Dixon in Comedy series Are We There Yet?, Bella and the Bulldogs respectively. His parents are from Southern Carolina, he has a little brother named- Chayse Stewart.
Coy has had recurring roles in TV series such as- Are We There Yet?, The Electric Company, Bella and the Bulldogs. Coy has also appeared in TV shows such as- Agents of S.H.I.E.L.D, House of the Witch, WTH: Welcome to Howler, NCIS, Good Luck Charlie, The Glades, The Joey & Elise Show.
Coy has appeared in short movies such as Jingle Hit Factory: Detention, Christian, The Judgment of Kyle Noble, Throwing Snowballs. 'Nailed' an independent film as an extra.
Some of the movies and short movies he has appeared in are- Nickelodeon's Ho Ho Holiday Special, Devil's Whisper, The Detained, House of the Witch.
Coy Stewart Interesting Facts
Coy developed interest in acting after practicing and reciting lines from popular TV shows & movies, he was 8 at the time.
When he was 10 years old he told his parents that he wanted to act, in the summer the parents took him to New York for auditions.
He started acting by playing the role of Travis Younger in the stage play- A Raisin in the Sun. He had appeared in 15 auditions before he landed on this role.
Coy won Young Artists Award for his role as Kevin in Are We There Yet?(2011). (Best supporting actor)
Coy's father Derek Stewart wrote a biographical book of Coy's journey into acting titled- The Unlikely Journey.
WTH: Welcome to Howler- Coy acted in the Web comedy horror series as Xavier.
Coy appeared in the lead of the music video '1-800-273-8255' by Logic(rapper). Video dealt with homosexuality and suicide.
He has appeared in an interview by Portrait Magazine.
Tattoos: He has smiley Tattoos on both his arms, Left arm has tattoo of sorrow emoji(emoticon), while the right arm emoji is of smiling face.
He is an outgoing guy.
Coy & Teala Dunn, who plays his sister on the show 'Are we there yet?' used to play cards after the shooting.
He participates in NO BULL campaign, an anti-bullying awareness campaign.
He was home schooled for most part.
He likes self-taping to live auditions as it saves time & money to move and gives the chance to take as many shots as possible.
Favorite cartoon character- Johnny Bravo.
Favorite store to shop in- Top shops.
Coy Stewart Quotes
Thankful to God & family for making me into the young man I'm today
If you want to bring the best part into your role, you have to go into it fully
I think I'll be Acting for the rest of my life.
I always try to stay hungry for more auditions, go on every audition that I can.
Every audition that an actor goes on, is preparation for the next audition.
I try to stay hungry & humble.
Everybody trying to get an acting gig will get something to act someday. Stay humble, Stay hungry, Just keep trying.
Acting is very fun for me
My goal in life is to inspire kids & people to always dream big & never to be afraid to go after the dreams.
I try to keep myself grounded and stay true to southern roots.
We must have fun while auditioning, when they say No, it does not matter as much.
As a kid I hated auditions, as I grew older I realized it was part of the process
I'm so glad these sexual assault allegations are coming to light. I hope it gives more people the courage to call out those responsible.
If you wouldn't sacrifice everything, you don't want it bad enough.
To die a young legend, or live a long life unfulfilled
Family over everything.
Ambition and hard work are two different things. dream about it all you want, but the work ethic is what separates goods from greats.
Don't become a zombie and work a job you hate for things you can't afford.
Only thing that can stop me is God himself.
Say a little cause it says a lot.
Forget money, forget fame, do what you love and spread love along with it, we don't live forever.
Consistently working on myself, nobody ever got anywhere by staying the same, growth is crucial.
Coy Stewart: Photos, Pictures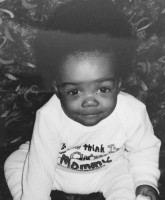 Coy Stewart childhood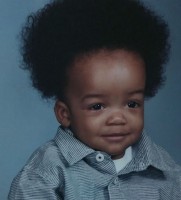 Coy Stewart childhood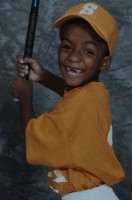 Coy Stewart childhood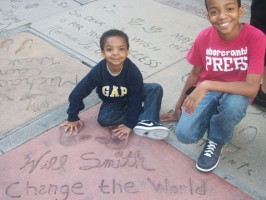 Coy Stewart with his little brother Chayse Stewart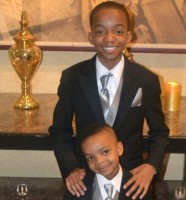 Coy Stewart with his little brother Chayse Stewart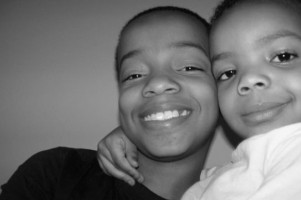 Coy Stewart with his little brother Chayse Stewart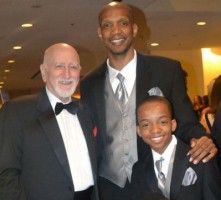 Coy Stewart with his father Derek Stewart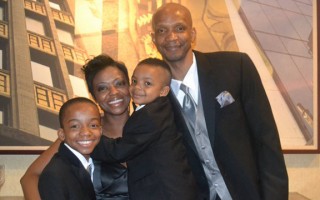 Coy Stewart's family: Derek Stewert(Father), Keisha Stewert(Father), Chayse Stewart(Father),