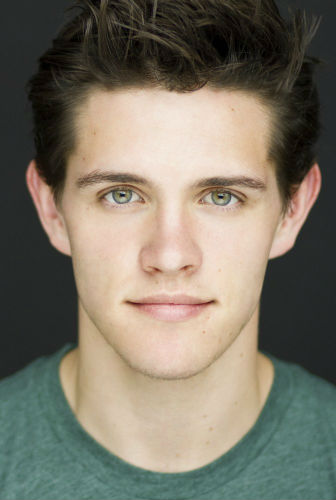 Casey Cott
| | |
| --- | --- |
| Date Of Birth | August 8, 1992 |
| Age | 30 years 5 months 26 days |
| Day of Birth | Saturday |
| Place Of Birth | Chagrin Falls, Ohio |
| Zodiac Sign | Leo |
| Professions | Singer , Actor |
| Nickname | Casey |
| Full Name | Casey Morton Cott |
Personal Information
Residence

New York City, New York

Religion
Christianity
Language
English
Star Sign
Leo
Nationality
American
Ethnicity
Caucasian
Complexion
White
Famous For
Riverdale
Trademark
Broad smile

Body Features & Measurements
Height

183 CM


6 Feet 0 Inches
Eye colors
Brown , Green
Hair colors
Black , Dark Brown
Weight

78 KG


172 lbs

Body Type
Athletic
Chest size
42
Waist Size
32
Biceps Size
15
Family Information
Father
Rick Cott (investment manager; Former Airforce fighter pilot)
Mother

Lori Morton Cott

Brother
Corey Michael Cott (Actor/ Singer; born March 30, 1990)
Sister
Carly Megan Cott (theater artist/ photographer; born on August 11, 1993)
Nephew
Elliott Michael Cott (born on May 1, 2017; son of Corey Michael Cott & Meghan Woollard)
Sister In-Law
Meghan Woollard (Wife of brother Corey Cott)

Education Qualifications
Alma Mater
Carnegie Mellon School of Drama (Pittsburgh, Pennsylvania; Studied acting at the school; graduated in 2016)


Boston University

Love, Romance, Marriage
Girlfriends
Kristin Serafini (Ex;2014)
Stephanie Styles (theater actress)
Career Information
Years Active
2012-
Debut (TV)
Riverdale
Favorites, Hobbies, Likes/ Dislikes
Hobby
Music
Favorite Foods
Peanut butter
Quaker steak (Wings)
Salmon (fish)
Buffalo Chicken
Favorite Color
Green
Favorite Movie
Catch me if you can
Favorite Sports
Baseball , basketball , Football (American)
Favorite Book
Harry Potter
Favorite TV shows
Bloodline
Game of Thrones
Favorite Country
Italy
Favorite Music Bands
Relient K
Dave matthews band
Likes
Tomatoes
All Day Long (Song by Chance the Rapper)
Disney World
Sweet potato fries
Dislikes
Santacon
Yoga
Favorite sports person
Lebron james
Favorite Character
Jim Halpert
Favorite Sports Team
Cleveland Indians
Favorite Cities
Los Angelees
New York City
Vancouver
Favorite Artist
Ariana Grande
Favorite Beverage
Coffee (Especially loves Blue Bottle)
Favorite Video Game
Pokemon
Social Networks, Web links
Facebook Profile
Casey Cott Facebook Profile
Twitter Profile
Casey Cott Twitter Profile
Instagram Profile
Casey Cott Instagram Profile
Messenger ID
CaseyCott
Contact
Talent Agent
The Docherty Agency (Pittsburgh, (412) 765-1400)
More Information
Teacher
professor Wadsworth (voice teacher at the university)
Friends
Lili Reinhart
Kiernan Shipka
Molly Griggs
Dylan S. Wallach
Ben Mathews
KJ Apa
Michael Campayno
Net worth
$100,000 (in 2017)
$500,000 (late 2017)
Trainer
Benjamin scott mathews
Biography
Casey Cott is an American Actor, Singer. He is known for playing- Kevin Keller in Riverdale(2017-20), Nick Shepherd in The Mascot(2020), Trevor Olsson in All the Little Things We Kill(2019) among others.
Casey Morton Cott was born on 8th August 1992 in Chagrin Falls, Ohio to Rick Cott (Father) a retired Air force employee and his wife Lori Morton Cott(mother). He grew up in Spring Arbor, Michigan. He has two siblings:
Corey Cott (Older brother) (born March 30, 1990)
Carly cott (younger sister)
Corey is an actor himself. He has been active on broadway. He is also known for the musical "Newsies" and for starring in "Gigi"
Carly works as a Motion Picture Rights assistant at CAA.
Rick is the center of the family, his humor, wits and example keeps the family excited and motivated. He was a A-10 fighter jet pilot. Rick lives in Bonita Springs, Florida with wife Lori Cott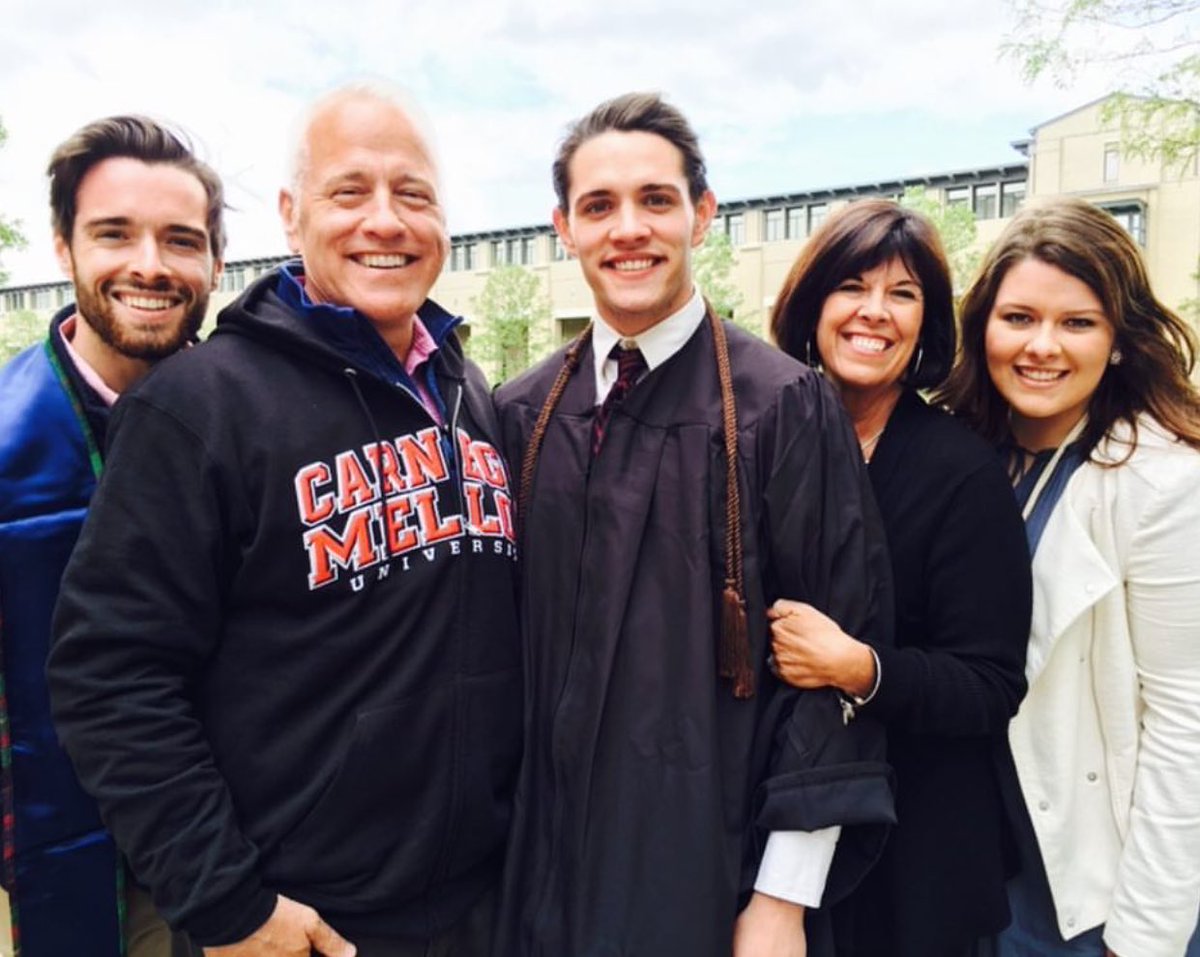 Image: Casey Cott's family at his graduation
Education
Chagrin Falls High School: He graduated from the Chagrin Falls High School- a public high school located in Chagrin Falls, Ohio
Boston University: Casey chose Boston University for his graduation in BFA, however transferred out after couple of years.
Carnegie Mellon School of Drama: Casey transferred to Carnegie Mellon School (oldest Drama degree program in the USA) from Boston University seeking a degree in acting, he completed his degree in 2016
Girlfriend - Dating
Casey Cott & Stephanie Styles
Casey & actress/ singer Stephanie Styles (of Bombshell, Booksmart, "Bonding" fame) are beleived to be dating since 2015.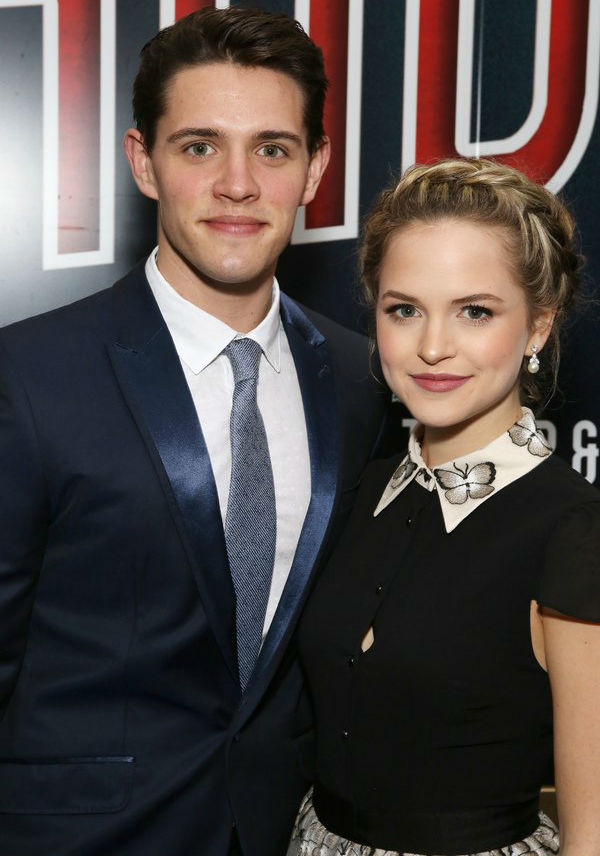 Image: Casey Cott with girlfriend Stephanie Styles
Interesting Facts
Pittsburgh university theater: He frequently appeared in the productions of the University while he studied in the Pittsburgh
Riverdale: Casey originally auditioned for other roles- Archie Andrews & Jughead Jones, but finally was given Kevin Keller's role in Riverdale.
He got into acting because of his mother , she had offered him $50 to appear in a school musical
Gay character: His character Kevin Keller in Riverdale is openly gay, and the first Archie comic character to be gay.
Casey appeared in the Sabrina Carpenter music video 'Why'(2017).
His father is an Air Force A-10 fighter jet pilot. He has won medals for his service. After the retirement he works as a financial advisor.
His mother works for a real estate management company. The family lives in Florida.
He graduated from Carnegie Mellon School of Drama just like his elder brother Corey Cott.
He played in the lead role of Moses in The Prince of Egypt play.
He appeared in the role of Lucas Hall in the episode 'Conversation' in the TV series 'Law & Order: Special Victims Unit'.
CMCs: All the Cott children have CMC in their name, first name with C, middle with M and last name Cott. Carly Megan Cott, Corey Michael Cott, Casey Morton Cott.
He was a judge at the 2017 Education Awards along with Peter Cooke.
he played multiple roles in- Parade.
Corey Cott: Casey's older brother Corey sometimes visits theaters to see his younger brother perform.
He was not into Archie Comics as a kid, but both his parents and grandparents were.
He liked the movie Baby Driver.
The characters he most likes from Riverdale- Archie, Betty.
He likes fantasy football league.
He has Spring allergies.
He likes his brother's dog Theo.
There were gossips that he is gay, most of it stems from the fact that he is charming in the gay character of Kevin Keller in Riverdale.
He wore a collage of his little cousin's life from childhood to his graduation
Accents & Dialects: He has special skills in Accents & Dialects.
A natural athlete: He has played Football, Golf, Basketball, Tennis, Ping Pong among other sports
Barista Skills: He has Barista skills
Sneeze attacks: He gets frequent sneeze attacks, he joked about it- "If sneeze attacks made you cool, Holy Smokes, I'd be soooo cool"
Commercials/ promotions:

Candy Crush
Coach
Charles Melton
Disney World
Patron of the New.

Tattoo: Has a tattoo on his front right shoulder.
Career
The Beginning: Casey's career in acting started with performances in the local Ohio theater
Singing: Casey has performed in various soundtracks of "Riverdale"
Casey Cott Filmography
The Mascot- Nick Shepherd
All the Little Things We Kill(2019)- Trevor Olsson
Riverdale(2017-2020)- Kevin Keller
Mina Tobias: Shoes (2019) (short Video)
Instinct (2018) (TV Series)- Dino Moretti
Sabrina Carpenter: Why (2017) (music Video)- Boyfriend
Law & Order: Special Victims Unit (2017) (TV Series)- Lucas Hull
Casey Cott Theater
Bloody Bloody Andrew Jackson
Honeck, Beethoven..
Parade
Rabbit Hole
Romeo & Juliet
Small Engine Repair
The Prince of Egypt
Three Sisters
News & Updates
Vogue Magazine covered him in 2019
Presented ACE Award to Brooks Brothers in June 2018
Quotes
I owe my parents everything, they are gracious & compassionate, they are my heroes.
(On his visit to Vancouver) Vancouver goes from Summer to Winter REAL FAST.
I am the Hodor of Riverdale.
Cedric Diggory(from Harry Potter) is my spirit animal.
Phil Dunphy(Modern Family) is my spirit animal.
Moving is not fun. Moving to New York is fun.
The key to happiness is Bagels
If your dinner doesn't include ranch you are seriously doing it wrong.
I hate automatic bathroom appliances. automatic toilets scare the living day lights out of me
[on his role in Riverdale] I am either the luckiest actor in the world, or maybe they really just had no other actor to cast [2]
I can confidently say I am the man and the actor I am today because of the amazing example my dad has provided for my brother and sister and I [3]
[about his father] He instilled in me principles of love, humility, confidence and hard work.. I admire him because he is diligent, consistent, and hardworking with whatever he is involved in.. The words and actions of my dad have greatly influenced me in my career as an actor and also my personal life [3]
References