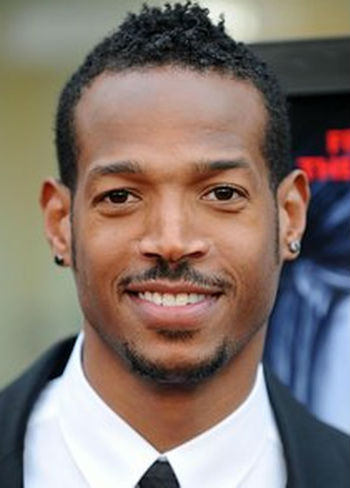 Marlon Wayans
Date Of Birth
July 23, 1972
Age
49 years 2 months 26 days
Day of Birth
Sunday
Place Of Birth
New York City, New York, Unites States
Zodiac Sign
Leo
Professions
Actor ,

Film producer

,

Screenwriter

,

Comedian

Full Name

Marlon Lamont Wayans

Other Name

Marlon L. Wayans
Personal Information
Religions
Christianity , Jehovah's Witnesses
Language
English
Star Sign
Leo
Nationality
American
Ethnicity
African American
Complexion
Black

Body Features & Measurements
Height

184 CM


6 Feet 0 Inches
Eye color
Black
Hair color
Black
Family Information
Father

Howell Stouten Wayans

Mother

Elvira Alethia Green

Son

Shawn Howell Wayans

Daughter

Amai Zackary Wayans

Brothers
Shawn Wayans (born 1971)
Damon Kyle Wayans, Sr. (born 1960)
Keenen Ivory Wayans, Sr (born 1958)


Dwayne Wayans

Sisters

Vonnie Wayans




Diedre Wayans


Kim Wayans (born 1961)


Nadia Wayans




Elvira Wayans

Uncle
Craig Wayans
Nephews
Damien Wayans (Elvira Wayans)
Michael Wayans (Damon Wayans)
Jamel Wayans (Diedre Wayans)
Marlon Wayans II (Shawn Wayans)
Damon Wayans, Jr. (Damon Wayans)
Keenen Ivory Wayans, Jr. (Keenen Ivory Wayans, Jr.)
Gregg Wayans (Diedre Wayans)
Justin Wayans (Diedre Wayans)
Craig Wayans (Diedre Wayans)
Nieces
Laila Wayans (Shawn Wayans)
Bella Wayans (Keenen Ivory Wayans, Sr)
Jolie Ivory Imani Wayans (Keenen Ivory Wayans, Sr)
Brandee Wayans (Diedre Wayans)
Kyla Wayans (Damon Wayans)
Summer Wayans (Diedre Wayans)
Chaunté Wayans (Elvira Wayans)
Illia Wayans (Shawn Wayans)
Cara Mia Wayans (Damon Wayans)
Daphne Ivory Wayans (Keenen Ivory Wayans, Sr)
Nala Wayans (Keenen Ivory Wayans, Sr)

Education Qualifications
Education (High School)
Fiorello H LaGuardia High School of Music & Performing Arts, New York
Alma Mater

Howard University, Washington D.C

Love, Romance, Marriage
Partner
Angelica Zackary ((2001-2013))
Career Information
Years Active
1988-
Favorites, Hobbies, Likes/ Dislikes
Favorite Movie
The Bridges of Madison County.
Favorite Comedians
Eddie Murphy
Richard Pryor
Favorite Rappers
Jay Z
Nas
Biggie
Social Networks, Web links
Facebook Profile
Marlon Wayans Facebook Profile
Twitter Profile
Marlon Wayans Twitter Profile
YouTube Channel
Marlon Wayans YouTube Channel
Snapchat
marlonLwayans
Contact
Contact(Phone)

310-550-4245

More Information
Friends
Pamela Anderson
Duane Martin
Omar Epps
Biography
Marlon Wayans is an American actor, writer, Comedian and producer. Marlon Wayans started his career as an actor in the movie I'm Gonna Git You Sucka(1988). He is famous for his roles in Scary Movie series (1,2) (as Shorty Meeks), White Chicks(as Marcus Copeland), Little Man(as Calvin "Babyface" Simms), G.I. Joe: The Rise of Cobra(Rip Cord), A Haunted House & sequence among others.
Marlon Wayans & brother Shawn Wayans: Marlon (born 1972) & his elder brother Shawn Wayans (born 1971) often appear together in movie/ TV roles. They have appeared together in projects like- In Living Color (1990-1994), The Wayans Bros. (1995-1999), Little Man (2006), Scary Movie (2000-2013), White Chicks (2004). They have quite a chemistry.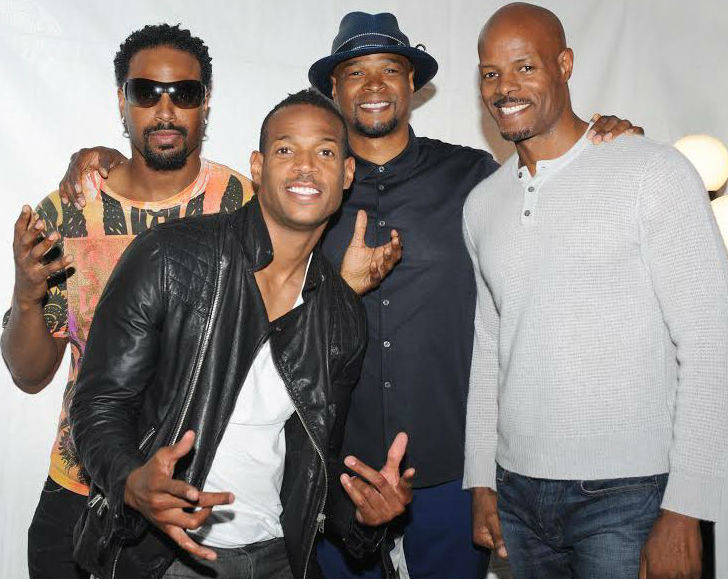 [Marlon Wayans with brothers]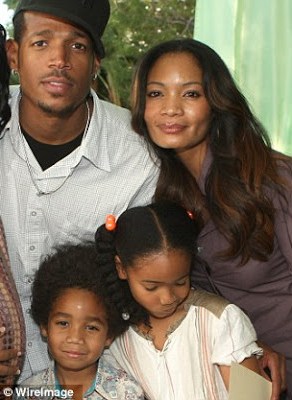 [Marlon Wayans with partner Angelica Zackary & kids Amai (daughter) & Shwan(son)]
Marlon Wayans & Angelica Zackary: They had been living together for 12 years from 2001-13 (they never married). They have two children together, an elder daughter named Amai Zackary Wayans and a son named Shawn Howell Wayans.
Interesting Facts & Trivia
Marlon's mother Elvira Alethia was a social worker. Father Howell Wayans was a store manager.
Marlon Wayans usually acts in comic roles, his role in Requiem for a Dream was a serious role and he earned critical acclaim for that.
He once stole a candy when he was 6 years old, he swears that's the last crime he ever dead.
The Wayans Bros(1995-1999), a sitcom featuring Shawn Wayans & Marlon Wayans was quite popular.
Marlon and Shawn Wrote, produced and starred in the Scary Movie 1,2.
Marlon and his friend Randy Adams have created an online comedy portal called What the Funny.
Marlon created & produced TBS comedy competition show called- Funniest Wins(2014).
Marlon wrote a parody movie named Fifty Shades of Black(2015) imitating the movie Fifty Shades of Grey(2016).
He was raised with the beliefs of Jehovah's Witnesses.
Marlon has 10 siblings, he is the youngest of them all.
Shawn & Marlon co-hosted MTV Video Music Awards(2000).
Thugaboo(2006), a cartoon series on Nicktoons was created and produced by the Wayans Brothers.
Marlon's first son Shawn Howell is named after his elder (and favorite) brother Shawn Wayans.
Chris Smith is his agent.
Marlon hosted Just For Laughs International Comedy festival(2007).
Wayans are one of the funniest family in the business, Marlon is the funniest among them.
His parents were fans of the show Sanford and Son, Marlon's middle name Lamont is from the show.
He worked at a Pizza shop when he was eleven.
He is addicted to Gums, he takes 5 pack a day.
Marlon & Jennifer Aniston went to the same high school.
Marlon Wayans is sometimes confused for a Gay. In fact he had to tweet he isn't a Gay.
Quotes
I want to be able to make the stupidest movies ever, because they make people laugh and they make money.
You need to be lucky in life, but it's also what you do with your luck.
Success is not a destination, but the road that you're on. Being successful means that you're working hard and walking your walk every day
If you could cross a lion and a monkey, that's what I'd be, because monkeys are funny and lions are strong.
There's an art to comedy.
I'm good at coming up with wacky characters and funny dialogue
I'd like to see a ghost. It would confirm there's an afterlife.
My favorite brother is Keenen, unless Damon and Shawn are reading this.
I get my sense of humor from my mom.
My farts smell like cucumber and lemongrass. I lie about the smell of my farts.
No manicures: I maintain my nails with my teeth.