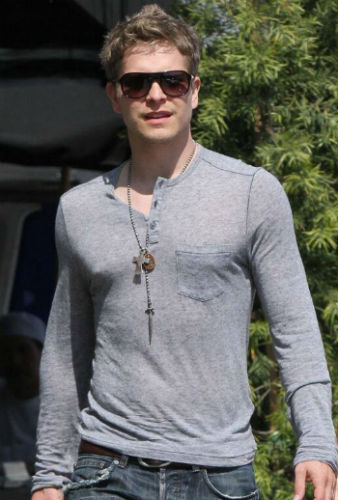 Matt Czuchry
| | |
| --- | --- |
| Date Of Birth | May 20, 1977 |
| Age | 45 years 10 months 11 days |
| Day of Birth | Friday |
| Place Of Birth | Manchester, New Hampshire, England |
| Zodiac Sign | Taurus |
| Profession | Actor |
| Nickname | Matt |
| Full Name | Matthew Czuchry |
| Other Name | Matthew Charles Czuchry |
Personal Information
Language
English
Nationality
American
Ethnicity
White
Sun Sign
Taurus
Body Features & Measurements
Height

177 CM


5 Feet 10 Inches
Eye color
light brown
Hair color
Blonde
Weight

76 KG


168 lbs

Body Type
Slim
Chest size
40
Waist Size
32
Biceps Size
15
Family Information
Father

Andrew Czuchry

Mother

Sandra Czuchry

Brothers
Andy Czuchary Jr. (Older)
Mike Czuchry (Older)
Sister
Karen Czuchry (Older)
Sister In-Law
Diane Czuchry (wife of Andy Jr.)
Education Qualifications
Education(School)
Science Hill High School
Education(College)
College of Charleston (Bachelor of Arts degree in History and Political Science)
Love, Romance, Marriage
Girlfriend
Kate Bosworth
Career Information
Years Active
2000-
Debut (TV)
Freaks and geeks
Favorites, Hobbies, Likes/ Dislikes
Likes
Drake
The Intouchables
Favorite Video Game
Mortal Kombat
Favorite TV Series
Homeland ([10])
Social Networks, Web links
Twitter Profile
Matt Czuchry Twitter Profile
More Information
Net worth

$4 Million
Biography
Matt Czuchry is an American Actor known for playing- Cary Agos in "The Good Wife", Logan Huntzberger in "Gilmore Girls", Dr. Conrad Hawkins in "The Resident" among other roles.
How to pronounce Matt Czuchry's last name?
In Czuchry, "C" is silent. Thus the name practically starts with Z, It should be pronounced "Z-O-O-K-RIE" (zook-ree). He was asked to change the last name to something easier when moved to Los Angeles. "I was asked to change it and I wouldn't. It's a piece of who I am." says Matt [5].
Family- Childhood
Matthew Charles Czuchry was born on May 20, 1977 in Manchester, New Hampshire, United States. He was brought up in Johnson City, Tennessee, United States along with his 3 older siblings.
Father
Matt's father Andrew "Andy" Czuchry is a professor at the East Tennessee State University, Johnson City, Tennessee. He is of Ukrainian ancestry. He has worked in the Department of Engineering technology, surveying & digital media. He has a PhD from "University of Connecticut". He has been the Chair of Excellence for AFG Industries [16] [12] [13].
Image: Matt Czuchry with Dad Andrew Czuchry
Mother
Sandra Czuchry is the mother of Matt Czuchry, she is a housewife. She had studied nursing from Hartford Hospital School of Nursing, Connecticut.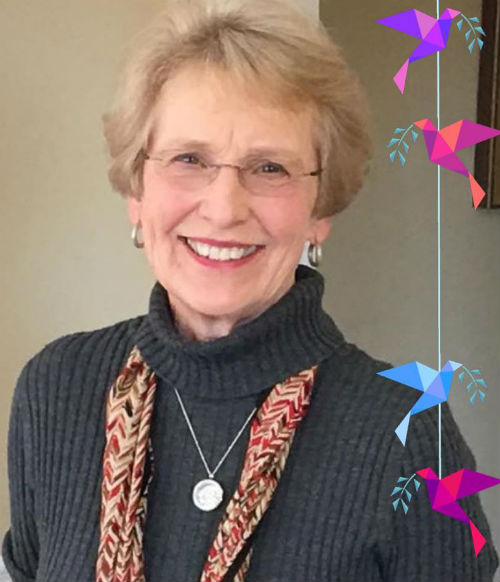 Image: Sandra Czuchry- Matt's mother
Siblings
Matt has 3 siblings, he is the youngest of the family. He has two older brothers in Mike Czuchry & Andy Czuchary Jr. and an older sister named- Karen Czuchry [3] [7].
Dr. Mike cZuchry is a professor of Psychology at a Liberal arts college in Texas. He has given 100s of presentations on psychology nationally and internationally. He has more than 20 peer-reviewed publications under his name. Mike and Matt have a written a book together named "Brothers on Life".
Brother Andy Czuchry Jr. is a senior leader at "Adaptive Flow"- a business solutions, leadership platform. He has a PhD from Georgia Institute of Technology and lives in Atlanta, Georgia [14].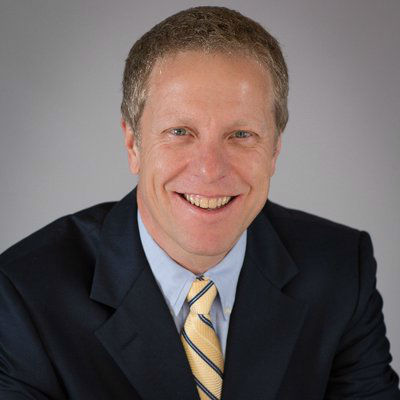 Image: Matt Czuchry's brother Andy Czuchry Jr.
Sister Karen is married to Mr. Sallmann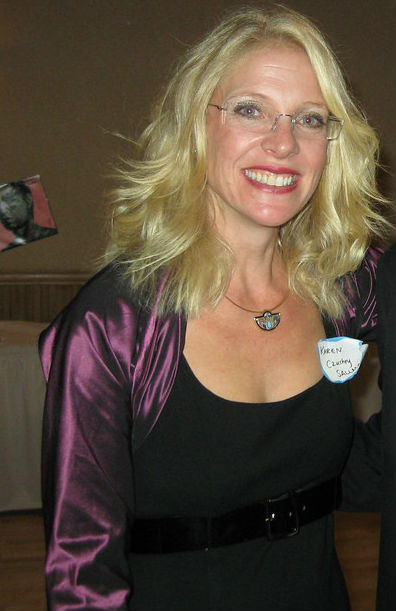 Image: Matt Czuchry's sister Karen zuchry Sallmann
Education
Science Hill High School- Matt attended Science Hill High School- a public high school located in Johnson City, Tennessee. Wyck Godfrey(producer), Steve Spurrier(football), Will Craig(baseball) are among the notable alumni of the school. Matt represented his school at the Tennessee state singles championships in 1995 and won. He graduated from the school in 1995. His Tennis skills got him a seat in the Charleston college [1] [2].
College of Charleston: Matt attended College of Charleston(CofC/ Charleston)- a public liberal arts college in Charleston, South Carolina from 1996-1999. He graduated with a Bachelor's degree in History & Political Science. He was the captain of the Men's Tennis team in college. He had won the Mr. Charleston pageant in 1998. Matt took theater classes in college, later he switched his major to Drama. He has graduated with Summa Cum Laude honors. He had a roommate named "Van Valkenburgh" in college, he remains one of his long time friends [8].
Acting classes: Matt studied acting under the tutelage of Belita Moreno & George Lopez.
Tennis
Matt was a great Tennis talent in his younger days. He played for his High School and won the state championships. He went on to captain his college team as well, his sports scholarship for Tennis had helped secure a seat in college. He was an NCAA ranked player (Southern Conference).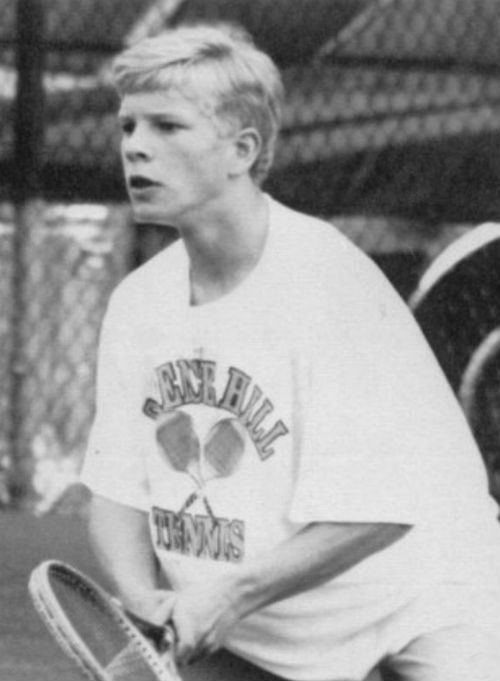 Image: Matt Czuchry from Tennis days
Patrick Burns was one of his team mates from the playing days and remains a friend. The team was coached by Angelo Anastopoulo. His coach Angel says this of his student- "His game wasn't the most powerful or the most strategic. Stroke-wise, he was OK. He relied on his quickness, his being in great shape and simply wearing down his opponent. More importantly, Matt had so much heart. While he was a great gentleman and sportsman on the court, he always wanted to win". [8]
1995 Boys' Singles Tennis Tournament
Tennessee state School Tennis championship tournament was held at the Baylor School, Chattanooga, Tennessee from May 25 to May 26 of 1995. It was a knock-out tournament with 16 players. Matt played 4 games and won all 4 [4].
| Game | Opponent | School | Score |
| --- | --- | --- | --- |
| Round 1 | James Collieson | Baylor school, Chattanooga | 2-0 (6-3, 6-4) |
| Quarter-final | Randy Howell | Montgomery Bell Academy, Nashville | 2-0 (6-4, 6-0) |
| Semi Final | Patrick Griffith | Fulton High School, Knoxville | 2-1 (2-6, 6-1, 6-2) |
| Finals | David Froschauer | White Station High School, Memphis | 2-0 (7-6 (6-4), 6-3) |
Dating
Matt Czuchry & Kate Bosworth
Matt met actress Kate Bosworth during the shooting of the TV drama "Young Americans". It was her first prominent role as well. She is known for playing KC in "The I-Land", Lois Lane in Superman Returns, Jill Taylor in 21 among others. The two dated from 2000 to 2002.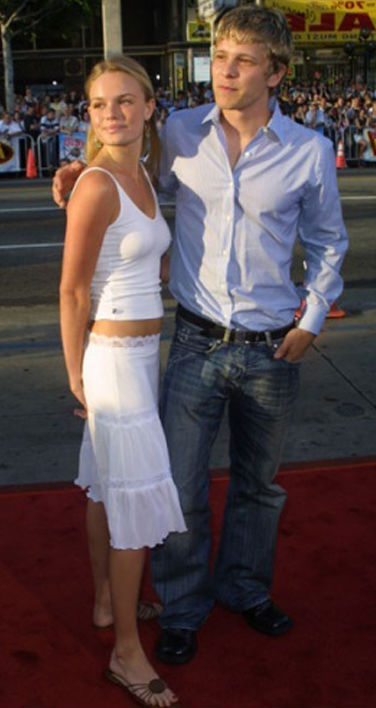 Image: Matt Czuchry & Kate Bosworth
He has been rumored to have dated actresses- Archie Panjabi & Julianna Margulies, however there is nothing concrete to support those assumptions.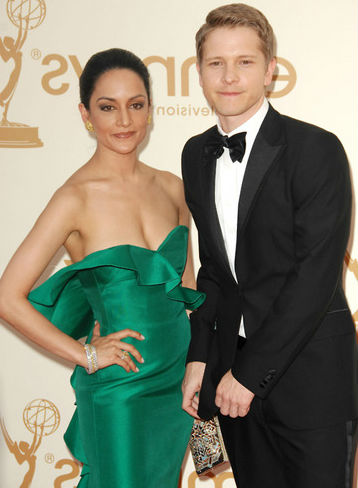 Image: Matt Czuchry & Archie Panjabi
Facts and Trivia
Ethnicity: Matt is of Ukranian descent from his father's side.
Spelling his last name: It took young Matt 3 months to spell his own name when he was in the kindergarten. Him being a bad speller didn't help either [5].
Mr College of Charleston: He won the Mr College of Charleston pageant in 1998.
Bishop Robert Smith award: Matt was given this award in his senior year by the institution. This prestigious award is only given to the those who have made valuable contributions in Academics or sports in the College community.
He sometimes wears underwear which has pictures of superman, ironman and the hulk.
His house was worth around $1.12 million in 2006.
He has Audi Q7 car.
He also has a BMW5.
He has a pretty house in Hermosa Beach in California. He purchased a lavish house in mid 2006.
Dog Person: He Loves dogs [10]
News addict: He catches up on what's happening around the world everyday on his ipad [10]
Hates Mice: Once he spotted a mouse in his apartment, he couldn't sleep for 2 days, he hates that they move so fast [7].
A crazy fan: Once a college girl asked him to autograph her breasts, he refused to do that [7].
Valet job: In the beginning of his career he worked as a Valet temporarily [10].
Worst Audition experience: He once stopped an audition mid-sentence, went out of room, came back in, re-introduced himself to the entire group, but then went on to fail in the second attempt too [10].
Is Matt Czuchry Gay? No, Matt has had relationships with women, he likes dating, hasn't had a long relationship lately, but he is pretty much straight.
Who is Matt Czuchry's Wife? Matt is not married, he was dating Kate Bosworth for 2 years, He was in a 6 year relationship with a girl before.
Matt Czuchry weight Loss: Some of his fans have been discussing about his weight loss in the later episodes of "The Good Wife". Some are guessing that he must have switched to Vegan diet or a Gluten free one. Not sure about the Vegan diet, but he sure looks slimmer.
He is terrified of heights [17].
What does he think of his co-stars? [17]

Alexis Bledel: sweet heart
Julianna Margulies: hard worker

He wants to act in a superhero movie or in something like Star Wars or all those franchise movies [17]
Pets: When Matt moved from New Hampshire to Tennessee, his parents got him a pet dog to help him with the changes, he hasn't had any pets other than that. He once dated a girl for 6 years, she had a turtle for pet, does that count? [17]
Epiphany
The moment of realization that changed Matt's life happened to him in 1999 on the backstage of Sottile Theatre in his senior year of college.
Personality & Friendships
Matt is quite reserved by nature, he is polite with everyone. He doesn't make many friends, but when he finds good people, they stick for life. He has been on the sets of Gilmore Girls for 59 Episodes, but rarely keeps in touch with the ex-colleagues [5]. When asked about his reserved character, he said "I am a very private person, but when you get recognized it's an opportunity to make somebody's day." to TV Guide Magazine [6].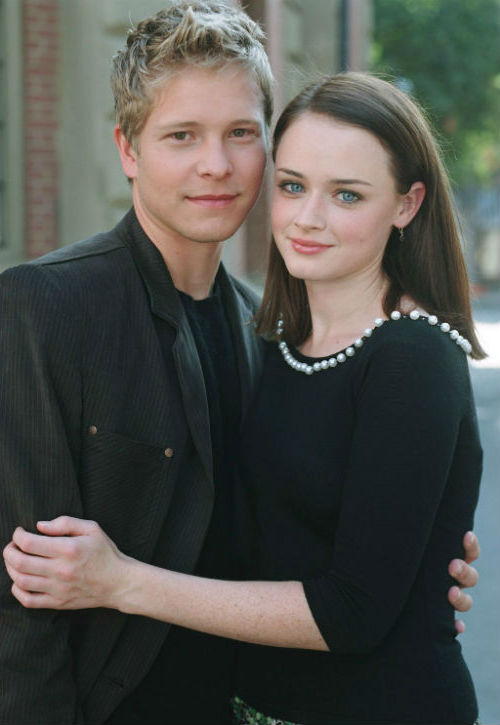 Image: Matt Czuchry & Alexis Bledel (Rory Gilmore & Logan Huntzberger)
Matt the Nerd
Matt Loves video games, playing video games at night makes it an ideal night for him. As a youth he liked playing the strategy game "Civilization Revolution", it would take him up to 6-7 hours to complete the game [6].
He was gifted "Deluxe Mortal Kombat" package as a wrap party gift at the end of 2nd season of "The Good Wife" in 2009. He played the game continuously for 2 weeks.
Brothers on Life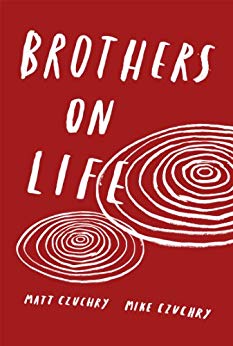 Image: Brothers On Life
In 2002, Matt and his older brother Mike Czuchry (older by 9 years)- a professor of psychology decided to get together and try to look at aspects of life (Youth, Love, Philosophy, Spirituality, Death) from their natural points of view. The content has been divided into 3 chapters and named "Brothers on Life", and it has been highly rated by the readers on Amazon.
Matt Czuchry tattoo on the Resident
Matt doesn't have any large visible tattoos on him. He had a fake tattoo on his back saying "Death Before Dishonor"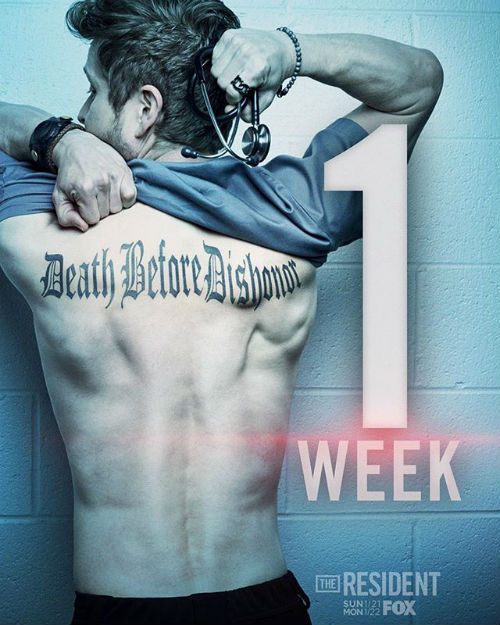 Image: Matt Czuchry tattoo from "The Resident"
Q & A
Why isn't he seen in Tabloids & Nightclubs?: He had full experience of youth in the college itself and doesn't feel compelled in his adult life to experience that again, nightclubs are not his priorities now.
What is an ideal night according to him?: Going to the theaters, playing video games at home.
How is Matt not aging? "Stay out of the sun, No smoking & good genes"
Who is his favorite superhero? The Hulk
What's his favorite pizza topping? Pepperoni
What's his favorite ice cream flavor? Reese's Pieces Sundae, it has Vanilla Ice Cream, Chocolate syrup, peanut butter, marshmallow & whipped cream & Reese's pieces topping
Has Matt Czuchry undergone plastic surgery? His fans observe certain changes to his face in early 2020. A lot of them to do believe he must have had some surgery, nothing is officia yet.
What is the Matt Czuchry Instagram handle? He doesn't have an Instagram account yet.
Note: From his TV guide Magazine interview [6] and Reddit AMA [17].
Philanthropy
Matt has been involved various charity events & activities. Some of the charity events he has attended are [9]:
World Polio Day (2015)
St. Bernard Project (2013)
In support of Parkinson's cure (2012)
"Operation Appreciation"- charity event in support of US Military Troops & Families (2012)
Pratham USA charity (2011)
Art For Africa Gala charity (2011)
The Heart Truth Red Dress charity (2011)
"Fight Back" New York charity (2010)
Miscast charity (2010)
New York Stage And Film Gala charity (2009)
Support of the United States military, events held in Belgium, Germany and Netherlands (2008).
Benefit event For AIDS Charities (2006)
Norwegian Cancer society support (2006)
Habitat For Humanity build day (2006)
Annual Race To Erase MS charity (2006)
Lilli Claire Foundation Benefit charity (2005)
Career
When Matt was in the 4th grade, he and pals dressed up as the California Raisins (fictional rhythm & blues animated musical band) and Lip-synced. His sister later said that she really believed it was the "California Raisins", that was the first success he tasted as an actor [6].
Matt was taking only one theater class in college, he wasn't sure of the career path, it was his professor Joy VandervortCobb's encouragement that helped him seek a career in Drama after the graduation. Professor VandervortCobb said this of her ward "I noted that Matt had tremendous talent and presence.
Whenever I bump into those kids in this non-major humanities
class, I try to encourage them to come play in the Department of
Theatre and Dance"[8].
Matt was always thinking of joining Law course after his graduation, he took the Law School Admission Test as well, but the results weren't very flattering, he rethought of his career options and decided to become an actor. [7]
Freaks & Geeks: In his debut probject, he played a character mentioned in the credits as "Teenage boy #1". He threw water balloons on James Franco, spray painted his car and called someone a bad word. [17]
Filmography
Movies List
| Year | Movie | Character | Comments |
| --- | --- | --- | --- |
| 2002 | Slap Her, She's French! | Kyle Fuller | |
| 2002 | Eight Legged Freaks | Bret | |
| 2002 | A Midsummer Night's Rave | Evan | |
| 2002 | Swimming Upstream | Morris Bird III | |
| 2004 | Em & Me | Chase | |
| 2005 | Dark Shadows | Willie Loomis | TV Movie |
| 2007 | Gravity | Ray | TV Movie |
| 2009 | I Hope They Serve Beer in Hell | Tucker Max | |
| 2010 | The 19th Wife | Jordan | TV Movie |
TV Series List
Year
TV series
Character
Comments
2018-
The Resident
Conrad Hawkins
Titular role
2016
Gilmore Girls: A Year in the Life
Logan Huntzberger
All 4 episodes named after seasons- "Winter", "spring", "fall", "summer"
2009-2016
The Good Wife
Cary Agos
156 Episodes
2008
Friday Night Lights
Chris Kennedy

"Who Do You Think You Are?",

"Humble Pie",

"Leave No One Behind",

"May the Best Man Win"

(season 2 episode 12-15)

2004-2007
Gilmore Girls
Logan Huntzberger
59 episodes
2006
Veronica Mars
Charlie Stone
"Charlie Don't Surf" (season 3, Episode 4)
2006
Justice League Unlimited
Brainiac 5 (voice)
"Far from Home" (season 3 Episode 10)
2003-2004
Hack
Jamie Farrel
Recurring role; 12 Episodes
2003
Jake 2.0
Darin Metcalf
"The Tech" (Season 1 Episode 1)
2002
7th Heaven
Carl
"A Cry for Help" (season 7 Episode 10)
2002
The Practice
Skip Hyman
"Fire Proof" (season 6 Episode 17)
2000
Young Americans
Sean McGrail

"Cinderbella"

"Our Town"

"Kiss and Tell"

"Free Will"

"Will Bella Scout Her Mom?"

(Season 1 Episodes 2, 3, 4, 7, 8)

2000
Opposite Sex
Kurt
"The Field Trip Episode" (Season 1 Episode 6)
2000
Freaks and Geeks
(some teen guy)
"We've Got Spirit" (season 1 episode 9)
Short Movies
| Year | Movie | Character | Comments |
| --- | --- | --- | --- |
| 2006 | Hooked | Scotty | |
| 2003 | Advantage Hart | | A Tennis themed movie |
Stage/ Theater
Third: Matt has performed in the play "Third" by Wendy Wasserstein, the show was hosted at the Geffen Playhouse in 2007 (September-October). Christine Lahti played the female lead opposite him.
Awards & Nominations
| Year | Won? | Award | Project | Category |
| --- | --- | --- | --- | --- |
| | | | | |
| 2019 | Nomination | Teen Choice Awards | The Resident | Choice Drama TV Show |
| 2018 | Nomination | Teen Choice Awards | The Resident | Choice Breakout TV show |
| 2012 | Nomination | Screen Actors Guild Awards | Good Wife | Outstanding Performance by an Ensemble |
| 2011 | Nomination | Emmy Awards | Good Wife | Outstanding Drama Series |
| 2011 | Nomination | Screen Actors Guild Awards | Good Wife | Outstanding Performance by an Ensemble |
| 2011 | Nomination | Emmy Awards | Good Wife | Outstanding Drama Series |
| 2010 | Nomination | Screen Actors Guild Awards | Good Wife | Outstanding Performance by an Ensemble |
| 2006 | Nomination | Teen Choice Awards | Gilmore Girls | TV Choice "Chemistry" (with Alexis Bledel) |
| 2005 | Nomination | Teen Choice Awards | Gilmore Girls | TV Choice "Chemistry" (with Alexis Bledel) |
| 2005 | Nomination | Teen Choice Awards | Gilmore Girls | TV Choice Breakout Performance - Male |
The Hollywood Reporter mentioned him in the 2015 Emmy Contenders list.
Variety magazine had mentioned him in their Emmy Contenders list for 2015.
Entertainment Weekly- Best supporting actor in 2011.
Details award for on-screen charisma & off-screen style in 2010
New York Vulture listed him in their "TV's most unheralded actors" list of 2010
Sources: [9]
News & Updates
Has appeared on "Kelly" show with various colleagues at different times
Has been on Kelly show in 2011 & 2018
Was on Rachael Ray's show twice; once in 2011 & the next time in 2018
He was on Stephen Colbert's "The Late" show along with Ricky Gervais, Jon Bon Jovi in 2018
Appeared on Jimmy Fallon's "The Tonight" in 2018, along with Aerosmith, Daniel Radcliffe & Teyana Taylor.
Appeared on Stephen Colbert's Late show with Anderson Cooper, Christine Baranski, Julianna Margulies & Hank Azaria.
Atended Screen Actors Guild Awards event in 2012
Made an appearance in Carrie Keagan's how in September 2009
Was featured in "America's Next Top Model" in 2006
TV Guide magazine covered him on the front page in April 2005 edition
Quotes
I am grateful that I've gained friends for life on lot of (TV Series) casts. But it is more of a rare thing than a normal thing. I have a small group of friends, I feel fulfilled by the people that are in my life [5].
[About his preferences in women] I want to be with somebody who could inspire me to get better in all aspects of my life, and whom I could do the same for. It's hard to find two people who match in that way [6].
[On positive visualization] You can't sit back and let things happen for you. If you don't believe you're capable of something, then it's not gonna happen [6].
I chose tennis because it was the most challenging sport for me personally I wanted to conquer it [8].
[on his shyness to sing] You will never catch me singing anywhere other than in my shower [10].
[On relationships] I don't mind being single. I don't mind being in a relationship. I've enjoyed the long relationships I have had, and I have enjoyed being single as well [11].
Sources