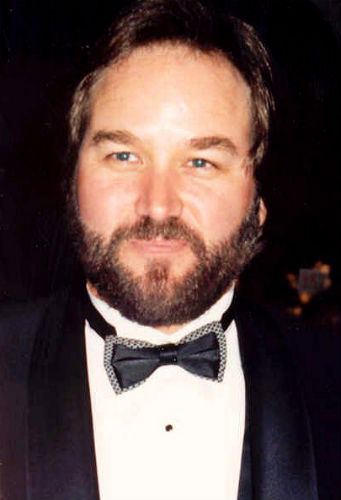 Richard Karn
Date Of Birth
February 17, 1956
Age
67 years 3 months 19 days
Day of Birth
Friday
Place Of Birth
Seattle, Washington, United States
Zodiac Sign
Aquarius
Professions

Game Show host

, Actor
Nicknames

America's favorite handyman

,

Rich

Full Name

Richard Karn Wilson
Personal Information
Residence

Los Angeles, California

Religion
Christianity
Language
English
Nationality
American
Ethnicity
Caucasian
Complexion
White
Trademarks
Hoarse Voice , Goatie Beard

Body Features & Measurements
Height

178 CM


5 Feet 10 Inches
Eye color
light brown
Hair color
Black
Weight

90 KG


198 lbs

Body Type
Large
Family Information
Father

Gene Wilson

Mother
Louise Wilson (died of bone-marrow cancer)
Son
Cooper Andrew Wilson (born in 1992; Cooper Karn)
Wife
Tudi Roche (Tudi Joanne Roche; married in 1985)
Sister

Sue Wilson

Education Qualifications
Education (Graduation)
Bachelor of Film Arts
Education (High School)
Theodore Roosevelt High School (Seattle, Washington) , Nathan Eckstein Junior High School , Portage Northern High School (class of 1969)
Alma Mater
University of Washington (Seattle, Washington; degree in Drama, class of 1979)
Career Information
Debut (Movie)
Picture Perfect(1995)
Years Active
1979-
Debut (TV)
Home Improvement
Favorites, Hobbies, Likes/ Dislikes
Favorite Sports
Football (Watches frequently) , basketball (Watches important matches)
Favorite TV show
Startrek
Social Networks, Web links
Facebook Profile
Richard Karn Facebook Profile
Twitter Profile
Richard Karn Twitter Profile
More Information
Friends
Drake Bell
Andy Cadiff
Net worth

$6 Million
Biography
Richard Wilson is an American actor, game show host. He hosted the popular show Family Feud between 2002 and 2006. He is popular for playing roles- Al Borland in Home Improvement, Arthur Piller in Ctrl(2009), Judge Jon Oplinger in The Bold and the Beautiful (2017), Richard Karn in Detroiters(2017).
Richard Wilson was born on 17th February 1956 in Seattle, Washington, United States to Gene Wilson(Father)- an US Navy construction worker who served in the World War 2 & Louise Wilson(Mother)- an artist.
Marriage
Richard Karn & Tudi Roche
Richard & Tudi met on an off-broadway play- The other Shore(1983), they eventually got married in 1985, the couple have son named Cooper Andrew Wilson born in 1992. They appeared together on the TV series Home Improvement.
The couple moved to New York in search of a better life on a 74 Buick Apollo car.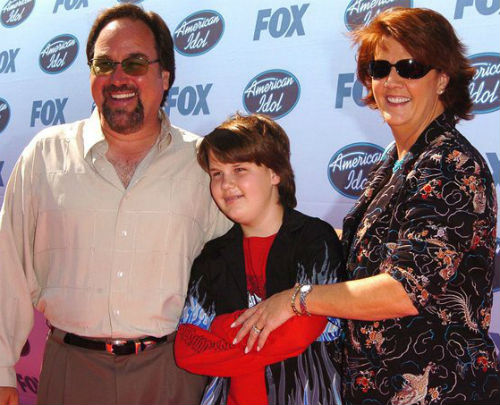 Image: Richard Karn Family: Tudi Roche(wife), Cooper(Son)
Facts & Trivia
His acting interest started in 5th grade, he was involved with acting all throughout high school.
Beta Theta Pi(ΒΘΠ): Richard was in the Beta Theta Pi fraternity at the University of Washington, Seattle.
Edinburgh Festivals, Scotland: Richard attended the Events where he got trained in Drama acting.
Michelob beer commercial: Right after his commercial Richard moved to New York where he found a role in the Beer commercial. It was an international brand with large market share, the Ad was even shown at the Super Bowl of 1980.
More Commercials: He later appeared in:

50 Floor flooring company
Black & Decker
Edenpure infrared heater
Hilshire Farm Smoked Sausage
Internet Tool Box
Kodak printers
Little Giant ladder systems
Michelob beer
Mitre 10 hardware store
Orchard Supply Hardware
Pocket Hose Ultra
Wahl's hair clippers and trimmers (WAHL Grooming Kit)

Richard Wilson to Richard Karn: When he joined Screen Actors Guild(SAG), He removed his last name Wilson and continued with his middle name Karn as the surname, there was already another person with that exact name.
He worked as an apartment complex manager initially in his career (for half the season of Home Improvement until the apartment people used to bring friends to show him off). He also worked as a food caterer at the Jewish events.
Home Improvement: He was pulled over and his insurance did not cover it, he was ordered 8 hours of traffic school in the 1990s, the lady who was sitting next to him was an Hollywood agent, they discussed acting and stuff and he mentioned he did not have an agent, and she became his agent that way, he got a role in the 'Home Improvement' through her for just the pilot season, luckily ofr him his character got extended and became one of the main characters. The role had previously gone to Stephen Tobolowsky, who couldn't take up the role and he had to be replaced. He got so popular that he bought his Cadillac within few pay checks.
Richard played a handy man on Home Improvement, being the son of a construction expert he actually knew how to use all the tools.
Family Feud: He landed on the game show as its 4th host after Louie Anderson in 2002, he continued till 2006.
Someday: Richard appeared on 'The Strokes' song as the Family Feud game host , the theme of the song was a fight between "The Stokes" & "Guided by Voices"
GSN Radio Host: He hosted the internet Game Show Network Radio in 2008
Bingo America was another show he hosted for GSN
Books: In collaboration with writer George Mair, Richard has authored two books- House Broken(2009) & Handy at Home(2002)
Celebrity Golf Tournament: Richard is passionate about Golf, he sometimes arranges annual Golf competition of celebrities, these events have been attended by Craig Nelson, Debbe Dunning, Samuel Jackson, Tom Poston among others. Golf tournaments were arranged after softball games, Dinner & auction.
Charity Works: The events organised were intended to raise funds for cancer research.
He is still close with the cast of Home Improvement, he often plays golf with Tim Allen.
Her father who was a playboy reader since 1960s, he once attended the sets Richard was working , he saw Pamela Anderson there and instantly recognized her, next time he brought a copy of Playboy with she on the cover and requested her to sign it, being a sweet girl she is she signed it for Richard's dad.
Death Hoax: There was an online rumor about his health, source of the hoax are unknown.
His son Cooper set up his Twitter account.
Infomercial: He has appeared in numerous Infomercials, Hose commrecials among them.
Quotes
[About using his fame to promote charity] I have a nice high-profile job and I want to take advantage of it in a positive way
I wasn't trying to steal the show, I wasn't trying to do more than that was there.
I never really did stand-up, Stand-ups are a whole another breed [it takes time to get to appreciate them]
I had the beard [at the auditions] because I was lazy [the casting directors liked it and it became his trademark]
Sometimes you just have to stop and smell the world
I was a little extraverted in youth, I think auditioned in junior high on a dare.
I don't like to be away from my family for long periods.
[About studying in Europe] I think staying away from home, being on my own self, have things that are not handed to me, I was dealing with people I didn't know, it all helped with experience.
It was really fun working with Tim Allen, he makes me laugh hard, I have made him laugh hard too.
Pamela was great, when we worked day to day, she never wore makeup, she was so pretty even without makeup.
Books
House Broken: How I Remodeled My Home for Just Under Three Times the Original Bid (1999)
Handy at Home: Tips on Improving Your Home from America's Favorite Handyman (2002)
Stage
The Other Shore(1983)
The Nerd(1988)
Harvey(1989)