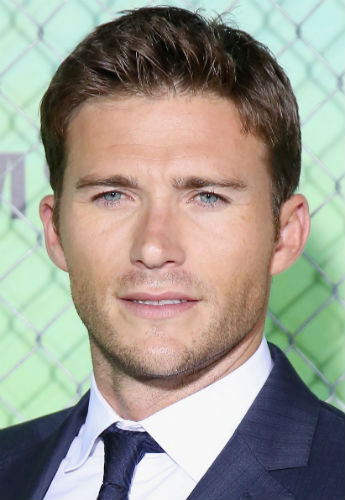 Scott Eastwood
Date Of Birth
March 21, 1986
Age
37 years 6 months 4 days
Day of Birth
Friday
Place Of Birth
Monterey County, California, United States
Zodiac Sign
Aries
Professions
Model ,

Producer

,

Director

, Actor
Birth Name
Scott Clinton Reeves
Other Name

Scott Reeves
Personal Information
Residence

San Diego, California

Religion
Christianity
Language
English
Star Sign
Aries
Nationality
American
Ethnicity
Caucasian
Complexion
White

Body Features & Measurements
Height

180 CM


5 Feet 11 Inches
Eye color
Blue
Hair color
Dark Brown
Weight

77 KG


170 lbs

Body Type
Athletic
Family Information
Father
Clint Eastwood (Director & Actor)
Mother
Jacelyn Reeves (Flight attendant)
Sister
Kathryn Eastwood (born 1988)
Grandfathers
Maxwell Scott Reeves (Maternal)
Clinton Eastwood Sr. (b.1906-d.1970)
Nephew
Clinton Eastwood Gaddie (Son of Kimber Eastwood)
Niece
Graylen Eastwood (daughter of Kyle Eastwood)
Brother In-Law
Stacy Poitras (Husband of Alison Eastwood)
Grandmothers
Ruth Runner (Paternal; 1909-2006)
Bertha Miriam Wordsworth (Maternal)
Aunt
Jeanne Eastwood Bernhardt (Paternal; b.1934)
Sister In-Law
Cynthia Ramirez (wife of Kyle Eastwood)
Stepmother
Dina Ruiz
Stepsisters
Kimber Tunis Eastwood (born 1964)
Alison Eastwood (born 1972)
Francesca Eastwood (born 1993)
Kathryn Eastwood (born 1988)
Morgan Ruiz Eastwood (born 1996)
Stepbrother
Kyle Eastwood (born 1968)
Stepgrandfather
John Belden Wood (Paternal)

Education Qualifications
Education (Graduation)
Degree in communications, Loyola Marymount University, Los Angeles
Alma Mater

Loyola Marymount University

Love, Romance, Marriage
Girlfriends
Adriana Lima (Ex)
Nina Dobrev (Ex)
Jewel Brangman (died in an accident on September 24, 2014)
Career Information
Debut (Movie)
Flags of Our Fathers(2006)
Years Active
2006–
Debut (TV)
Chicago Fire(2013)
Salary
$121,000
Favorites, Hobbies, Likes/ Dislikes
Hobbies
Swing dancing
free-diving
surfing
Boxing
Skydiving
Favorite Movie
Unforgiven(1992)
Favorite Sport
Golf
Favorite Director
David Ayer (He has worked with)
Favorite Cars
Ford (Classic Collectibles)
Cadillac
Ferrari
Favorite TV show
Gossip Girl
Favorite Musical instrument
Saxophone
Favorite Artist
Bob Marley
Favorite superhero
Batman
Social Networks, Web links
Facebook Profile
Scott Eastwood Facebook Profile
Twitter Profile
Scott Eastwood Twitter Profile
Instagram Profile
Scott Eastwood Instagram Profile
Snapchat
scotteastwood
Contact
Talent Agent
Sam
More Information
Net worth

$1 Million
Biography
Scott Eastwood is an American TV/ Movie Actor, Model. He is the Son of Legendary Hollywood star Clint Eastwood.
Childhood, Family, Personal Life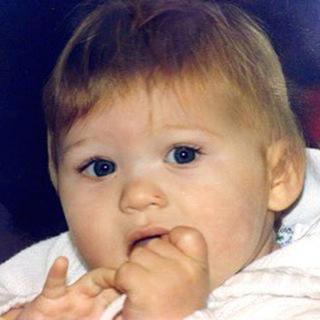 Image: Scott Eastwood childhood
Scott Eastwood was born on 21st March 1986 as Scott Clinton Reeves in Monterey, California to Clint Eastwood(Father)- an actor/ director/ producer & Jacelyn Reeves(Mother)- a flight attendant. Scott grew up in Hawaii.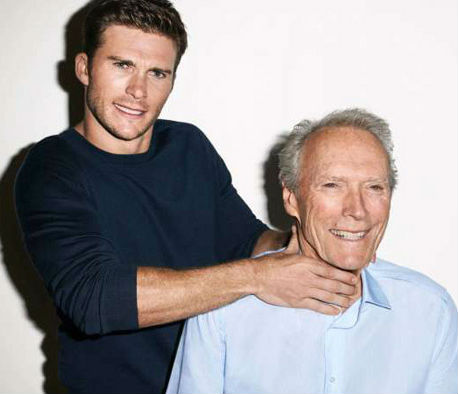 Image: Scott Eastwood with father Clint Eastwood
He has six siblings from his father's side. 1 younger sister- Kathryn Eastwood (b. 1988). 4 half sisters- Kimber Lynn Eastwood(b. 1964), Alison Eastwood(b. 1972), Francesca Eastwood(b. 1993), Morgan Eastwood(b. 1996) & a half brother Kyle Eastwood(b. 1968)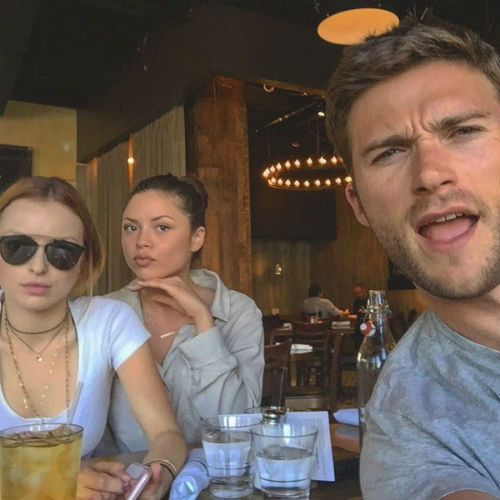 Image: Scott Eastwood with sisters- Francesca Eastwood(Left), Morgan Eastwood(Behind/middle)
Car accident with the girlfriend: Scott was dating model Jewel Brangman, she died in 2014 in a car (Honda Civic) accident involving both of them, Faulty car airbag malfunction caused her death.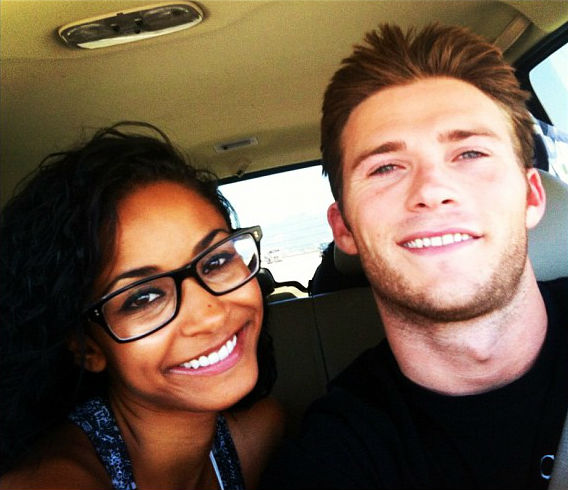 Image: Scott Eastwood with then girlfriend Jewel Brangman
Career
Scott began his career with the movie Flags of our Fathers(2005), he made his debut on TV with Chicago Fire(2013).
He has appeared in some of his father's movies such as Flags of Our Fathers(2006), Gran Torino(2008), Invictus(2009), Trouble With the Curve (2012).
Some of the popular movies Scott has appeared in are: The Outpost (co-starring Jack Kesy), The Longest Ride (2015), Suicide Squad (2016), Overdrive (2017), Pacific Rim: Uprising (2018), Diablo (2015), Walk of Fame (2017), Dawn Patrol (2014), Mercury Plains (2016), The Fate of the Furious (2017), Gran Torino (2008), Fury (2014), Snowden (2016), Criminal (2016), Flags of our Fathers (2006), Invictus (2009), Trouble with the Curve (2012), An American Crime (2007),
Interesting Facts
Scott Eastwood is a professional Skydiver.
He wanted to be a firefighter if not an actor or a skydiver.
He is of Dutch, English, German, Irish, Scottish descent.
He is very close with his Mother, he considers his best friend.
He previously worked as a bartender, car park valet, construction worker.
Scott has an extraordinary resemblance to his father Clint Eastwood, he looks like an young Clint Eastwood.
He has appeared in Taylor Swift's music video- 'Wildest Dreams'.
He has scars on his arms.
Scott started his career using his mother's surname 'Reeves' so that he would not get roles from his father's name.
Scott has auditioned for all of his father's movies, but was mostly not selected. Clint would never pick him unless he suited the part.
He won the Best movie actor award (Teen Choice Award-2015) for the movie 'The Longest Ride'
His birth certificate mentions 'father declined'
Paul Walker's younger brother Cody Walker is Scott's good friend
His twitter bio reads- Get busy livin' or get busy dyin'.
He appeared on the cover page of June issue of Mean's Health Magazine(2017), they didn't send him a copy, he was embarrassed to buy a copy with his picture on the cover.
He likes Puppies (likes pugs) & Ice creams. He has a pet named Freddy.
The most challenging Stunt: Performing stunts inside the submarine
Favorite experience from the sets of Fast & Furious: Having barbeque in the middle of scenes.
He loves beaches, he went surfing to Australia once.
He rode a 1800 pound bull once, unknownst to the Fox studios who had a contract with him & had denied him such leisures.
He sometimes goes flying helicopters with his father, they visit Gym together sometimes.
Scott likes Golf, his father taught him and influenced him regarding Golf.
His stepmother Dina calls him 'family glue', he unites his siblings often to parties.
He is the co-owner of 'the Saddle' dive bar, Solana Beach, California
He once flew in economy class to help a low budget production movie (it is special because most actors won't do that)
He is part of the Fast & Furious 8 movie, his favorite in the series is- The first
Scott was on the Ellen Show in September 2016
He helped raise the awareness online to help the veterans mentally suffering.
He appeared on the Esquire magazine cover with his father in August 2016
He admitted to crying while watching the movie Notebook(2004)
He doesn't have a Tatto, When one of his sisters got a Tatto, his father said "Why the hell did you do that?"
His first Car- 1978 Powder blue pinto.
He once jumped off a cliff, his mother called him to tell him 'how disappointed she was'. He is a very outgoing and adventurous guy.
Quotes
My old man is a man of few words.
My mom is my best friend and my biggest cheerleader.
My father taught me not to over think things, that nothing will ever be perfect.
I would be happy living the rest of my life never famous.
My dad never took himself too seriously. He always treated everyone with respect, and he made sure I was like that, too.
I grew up on movie sets and traveling the world with my pops.
If you start thinking of all the white noise out there, I think you'll go crazy.
To be honest, my dad didn't care if I was a plumber or an actor.
It's important to face your fears in life. Whatever they may be, they make us grow.
You do have to have a little bit of an attitude as a bartender
There are 16 year olds competing at the Olympics and I still push on pull doors & struggle getting through the whole day without a nap.
If sleeping was in the Olympics, I'd be taking home that gold medal
I was very sneaky growing up, I got away many times because of that.