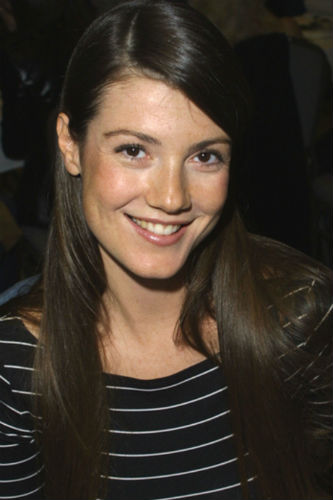 Zoe McLellan
Date Of Birth
November 6, 1974
Age
48 years 10 months 19 days
Day of Birth
Wednesday
Place Of Birth
La Jolla, California, United States
Zodiac Sign
Scorpio
Professions
Singer ,

Author

,

Motivational speaker

,

Songwriter

, Actress
Birth Name
Zoe D. McLellan
Nickname

Zoe

Full Name

Zoe Doran McLellan
Personal Information
Religion
Christianity
Languages
English , French
Star Sign
Scorpio
Nationality
American
Ethnicities
Irish American , Caucasian
Complexion
White

Body Features & Measurements
Height

170 CM


5 Feet 7 Inches
Eye color
Brown
Hair color
Dark Brown
Weight

52 KG


115 lbs

Shoe Size
7 (US)
Dress Size
1
Figure Measurements
36-25-35
Figure Type
Hourglass
Body Type
Slim
Bra Size
36C
Family Information
Father
Zachary Vincent mclellan (Actor)
Son
Sebastian McLellan (born in 2013)
Brothers
Jeremy McLellan (paternal; half brother)


Nathan McLellan

Sister
Cassie McLellan (paternal; half-sister)
Father In-Law
Ferdinand Gillain
Mother In-Law
Arlette Springael

Education Qualifications
Education (High School)
South Kitsap High School (Port Orchard, Washington)
Love, Romance, Marriage
Husband
Jean-Pierre Guy Gillain (married on 27th February 2012 - divorced in 2016)
Career Information
Debut (Movie)
Imaginary Crimes (1994)
Years Active
1994-
Favorites, Hobbies, Likes/ Dislikes
Hobbies
Travelling
kayaking
surfing
Favorite Food
Pasta
Favorite Movie
When Harry Met Sally
Favorite Musician
Ella Fitzgerald
Favorite Sport
volleyball
Favorite Book
Maiden Voyage (Tania Aebi)
Favorite TV show
Chelsea
Favorite Cuisine
Italian
Likes
Long Walk
Favorite Artist
Katy Perry
Favorite Beverages
Coffee
Red wine
Favorite Theater production
Talk Radio (starring Liev Shreiber)
Social Networks, Web links
Facebook Profile
Zoe McLellan Facebook Profile
Twitter Profile
Zoe McLellan Twitter Profile
Official Website
Zoe McLellan Official Website
Instagram Profile
Zoe McLellan Instagram Profile
YouTube Channel
Zoe McLellan YouTube Channel
Messenger ID
heartscreamswithzoe
Contact
Talent Agents
Melisa Spamer
Domain Talent Agency
More Information
Friend
Keisha
Inspiration
Anais Nin
Net worth

$5 Million

Celebrity Crush
Paul Newman
Biography
Zoe McLellan (pronounced 'Zo' , as in Joe not Joey; means 'Eternal Life' in Greek) is an American TV & movie actress. She is well known for roles such as Navy officer Jennifer Coates in Legal drama JAG, Lisa George in Satire drama Dirty Sexy Money, Meredith in Crime action procedural drama NCIS: New Orleans. Kendra Daynes in political conspiracy thriller Designated Survivor.
Zoe Doran McLellan was born on 6th November 1974 in La Jolla, California. She grew up around Washington & Seattle to Zachary Vincent mclellan(Father). She has many relatives in New Orleans. She has 3 siblings:
Jeremy McLellan (paternal brother)
Nathan McLellan (brother)
Cassie McLellan (paternal sister)
Education
South Kitsap High School: Zoe graduated from the public high school located at 425 Mitchell Ave Port Orchard, Washington. She was the homecoming queen, she was in the class of 1992.
Marriage & Divorce
Zoe McLellan & J. P. Gillain
Zoe married actor Jean-Pierre Guy Gillain on 27th February 2012, The couple have a son named Sebastian Gillian, born in 2013. The couple separated an year after that in 2014 and divorced in 2016. She paid him about $30,000 as one time settlement fee.
She said she got pregnant the very first time she had sex with her Ex-husband.
Image: Pregnant Zoe McLellan
In Januuary 2020 her ex-husband was arrested for the sexual abuse of her son
Interesting Facts
She was the homecoming queen in her High school(Class of 1992).
She got the custody of her son Sebastian Gillain after the separation from her husband J P Gillian. Now the child lives on and off with both the parents.
She is a motivational speaker as well. She released series of videos on youtube called- HeartScreams.
Inspirational speaking: It is one of her passions, she addressed the "Messenger" summit after the author Neale Donald Walsch
She was attracted to TV as a little girl, she told her aunt that she wanted to be 'inside the TV' one day and she did. [2]
Beginning in Acting: She started taking classes in acting, theater at the age of 7.
America's Most Wanted: Her acting career started with a role in America's Most Wanted, where she played the victim.
Metaphysics: She believes in Angels, Feels their message is crucial and helpful.
She likes Travelling, when she is on road she likes to eat everything she can.
Psychic abilities: As a kid she would have interesting dreams, she would often share those with her dad and some of those would come true.
She likes to do near to real life characters like those in 'When Harry Met Sally'.
She has appeared on James Corden Show in 2015.
She has both piercings and Tattoos on her.
She played Volleyball in school and was part of track and field sports team. She was not into cheerleading.
Zoe was in speech, debate & theater teams in college.
Esthetician: She enrolled into college and studied a 9 month course of skincare and beauty, she feels it helped her get close to people and understand different aspects of herself. She is a licensed esthetician.
Role of Lisa in Dirty Sexy Money is her favorite character among her own.
Heart Screams: She has written the book with the same name, which has been amongst the best sellers.
She likes theater form more than others.
She speaks French with her son, he has been learning it from school.
She is of Irish ancestry, she has not been to Ireland and wishes to visit it; France, Greece, Italy, Iceland are among her other favorite destinations.
She meditates & does Yoga often.
She starts talking a lot as soon she sits behind the steering in car.
If she can have a super power she wants it to be- healing and curing.
Zoe Posed nude in 2008 for Allure Magazine.
Zoe McLellan left NCIS: New Orleans because at that time she was going through divorce.
Awareness against Child sexual abuse: In January 2020 her ex-husband Jp Gillain was arrested for sexual abuse of their son.
Activism:

Believe The Child Campaign: Zoe helped raise funds for the organization that helps save victims of child sexual abuse
Filmography
She is a singer & songwriter as well, she has performed with L' effleur Des Sens Cabaret Show.
Movies List
Gaslit(2019)- Olivia Whitmore
Mean Queen(2018) (TV)- Julie Taylor
One Fall(2016)- Julie Gardner
Back to L.A.(2014)- Alice
Deadly Honeymoon(2010) (TV)- Gwen Merced
House Rules(2009)- Julia Rose
Reunion(2009)- Averil
Conversations with God(2006)- Zoe
Bitter Sweet (2005) (TV)- Elizabeth
M.K.3 (2000) (TV)- D'Artagnan
Dungeons & Dragons(2000)- Marina Pretensa
Total Stranger(1000)- Lara Lipski Lewis
Stonebrook(1999)- Londyn
The Wrong Girl (1999) (TV)- Kelly Garner
Inventing the Abbotts(1997)- Sandy
Home Invasion (1997) (TV)- Gia
Mr. Holland's Opus(1995)
Imaginary Crimes(1994)
TV Series List
Designated Survivor(2017-18)- Kendra Daynes
Suits(2017)- Holly Cromwell
Law & Order: Special Victims Unit(2017)- Dr. Fran Conway
NCIS: New Orleans(2014-)- Meredith Brody
NCIS(2014-)- Meredith Brody
Perception(2015)- Alice Pierce
The Whole Truth(2010)- Stephanie Concolino
The Mentalist(2010)- Marie Jarret Bajoran
Royal Pains(2010)- Kim the winemaker
House(2010)- Sidney Merrick
Dirty Sexy Money(2007-)- Lisa George
JAG(2001-2005)- Jennifer Coates
First Monday(20020)- Emmie
The Invisible Man(20000)- Dr. Kate Easton
Star Trek: Voyager(2000)- Tal Celes
Diagnosis Murder(1999)- Detective Taylor Lucas
Silk Stalkings(1997)- Marin Kennedy
Sliders(1996)- Logan St. Claire
Nowhere Man(1996)- Mary
Medicine Ball(1995)
Under Suspicion(1995)- Martha Swail
Others
Inside Out (2010) (Short)- Katherine Taylor
Person, Place or Thing (2008) (Short)- Alexis
Quotes
I dream in numbers, I want to look up the meaning of numbers, numbers stick out to me. [2]
The most precious part of acting is the work you do before showing up on the set when you spend time being with your character before you bring it to life. [2]
If we quiet our minds enough we can hear what our bodies are telling us.
I was very confident of my skills when I came to Los Angeles, I was offended initially that I didn't get roles as I expected, I realized slowly that it is not entirely about acting.
I loved living in New York, I miss it like it's a person, I'm a New Yorker at heart.
I'm a total dork.
I'm an explorer, at times I longing 'real life' experiences other than film industry.
I believe we are all spiritual, I've felt this way since I was a little girl.
I'd like to be remembered as a woman who walked her talk and inspired the masses.
Motherhood is the best thing that has ever happened to me
Fight for what you love! It's worth it
Good things happen when we give ourselves the space we need to reflect and relax
I feel sexiest when I push myself beyond my comfort zone. When I'm brave.
Dream big. Believe in you.
Courage is the voice of the heart
Intuition is the compass of the soul
Love now, Be grateful, Cherish today.
Love knows what to do
I don't jump over hurdles. I burn them
Be bold. Be brave. Be better than yesterday
When I travel, there are no rules with my diet. I eat whatever looks good, but in small portions [2]
My parents taught me to do your homework and show up to do your job [3]
Sources