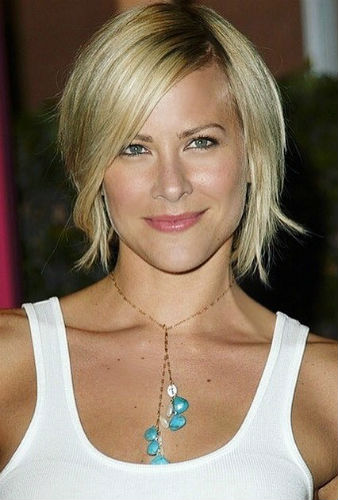 Brittany Daniel
Date Of Birth
March 17, 1976
Age
47 years 0 months 14 days
Day of Birth
Wednesday
Place Of Birth
Gainesville, Florida, United States
Zodiac Sign
Pisces
Professions
Model ,

Philanthropist

, Actress ,

Blogger

Nicknames

Boo Boo

,

Britt

Full Name

Brittany Ann Daniel
Personal Information
Residence

Los Angeles, California, United States

Religion
Christianity
Languages
Italian , English
Star Sign
Pisces
Nationality
American
Ethnicity
Caucasian
Complexion
White

Body Features & Measurements
Height

170 CM


5 Feet 7 Inches
Eye color
Grey
Hair color
Blonde
Weight

57 KG


126 lbs

Shoe Size
8
Figure Measurements
33-24-35
Figure Type
Hourglass
Body Type
Slim
Bra Size
33B
Family Information
Father
Charlton Bradford Daniel, Jr (born on August 27, 1939; died in 2008; Communications Manager)
Mother

Carolyn Daniel

Brother
Brad Raylius Daniel (Elder Brother)
Sister
Cynthia Daniel (Twin)
Grandfather
Charlton B Daniel (Paternal)
Nephews
Ryland Hauser (Son of Cynthia Daniel & Cole Hauser)
Colt Hauser (Son of Cynthia Daniel & Cole Hauser)
Niece
Steely Rose Hauser (Daughter of Cynthia Daniel & Cole Hauser)
Brother In-Law
Cole Hauser (Actor)
Grandmother
Truly Mae (Paternal)
Aunt
Sandra Foster (Paternal)

Education Qualifications
Education (High School)
Gainesville High School
Love, Romance, Marriage
Husband
Adam Touni (married on 29 July 2017; real estate broker & attorney)
Boyfriends
David Spade (Ex)
Carl Hagmier (Ex)
Keenen Ivory Wayans (Ex)
Career Information
Debut (Movie)
The Basketball Diaries(1995)
Years Active
1989-
Debut (TV)
The New Leave It to Beaver(1989)
Salary
$400,000 (Annual Approximate)
Favorites, Hobbies, Likes/ Dislikes
Hobbies
Travelling
Roller Skating
Rock Climbing
Likes
Disney World
Social Networks, Web links
Facebook Profile
Brittany Daniel Facebook Profile
Twitter Profile
Brittany Daniel Twitter Profile
Official Website
Brittany Daniel Official Website
Instagram Profile
Brittany Daniel Instagram Profile
Contact
Contact (Email)

bdassistant10@gmail.com

Web Contact
Web Contact
More Information
Friends
Natalie Bitton Rosenthal (High School)
Stephanie Louise Mcnulty (High School)
Net worth

$3 Million
Biography
Brittany Daniel is an American TV & movie actress. She is popular for her roles as Mila Rosnovsky, Jessica Wakefield in Swans Crossing(1992), Sweet Valley High(1994-97).
Family
Brittany Ann Daniel was born on 17th March 1976 in Gainesville, Florida to Carolyn Daniel(Mother) & Charlton B. Daniel Jr(Father).
Brittany's father Charlton Bradford Daniel, Jr. was born on August 27, 1939; He worked as a Communications Manager. He ran an election campaign for the position of the Mayor of Gainesville in 2004. He died of cancer in 2008.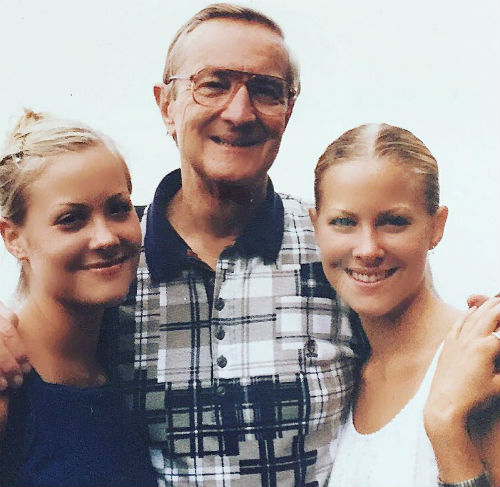 Image: Brittany Daniel & Cynthia Daniel with their father Charlton Bradford Daniel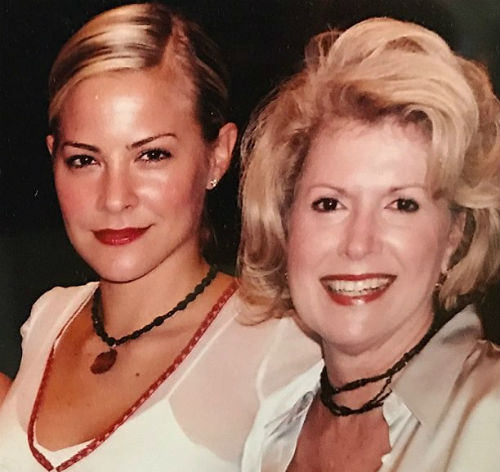 Image: Brittany Daniel with her mother Carolyn Daniel
Twin Sister- Cynthia Daniel
She has a twin sister named Cynthia Daniel, Brittany was born five minutes earlier than Cynthia. Cynthia is an inch taller than her twin.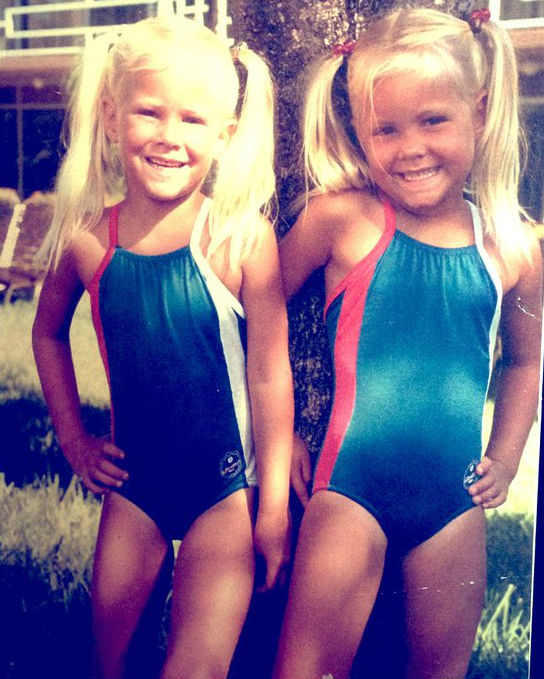 [Brittany Daniel & Cynthia Daniel]
Brother- Brad Raylius Daniel
Brittany and Cynthia have an older brother in Brad Raylius Daniel.
Brad has worked as a Composer in the documentary "Wadd: The Life & Times of John C. Holmes"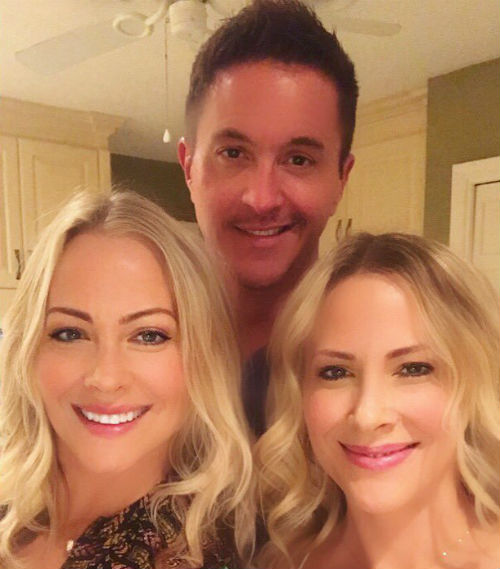 Image: Brittany Daniel with siblings: Brother Brad Daniel, sister Cynthia Daniel
Marriage- Husband
Brittany Daniel & Adam Touni
Dating: Brittany and Adam met in 2014, during the initial days of their dating, Brittany visited Adam at his home in Palo Alto, he was out on job. She was checking out his house and saw a picture of a little girl reaching out to a balloon and the caption read "There will always be hope.", it touched her deeply. As a cancer survivor she connected deeply with that.
Engagement:
Brittany & Adam Touni dated for about three years, the two got engaged in early 2017.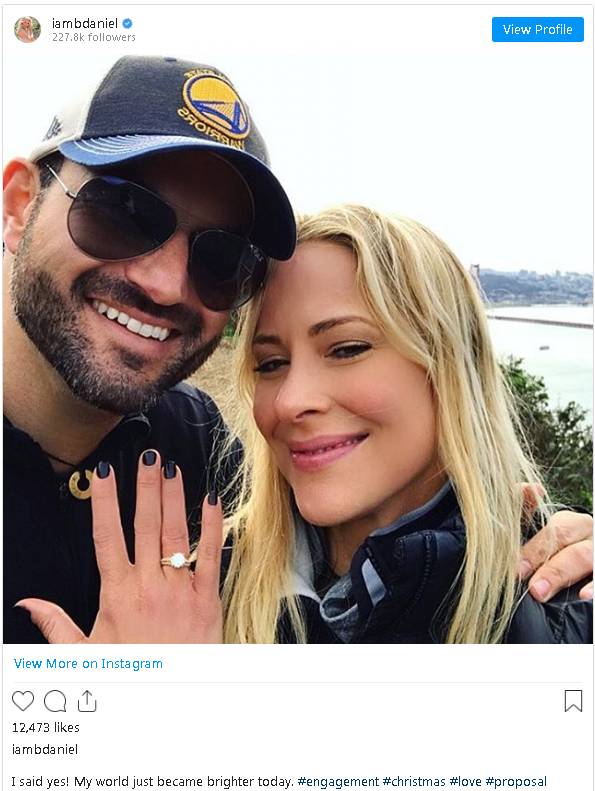 [Brittany Daniel and Adam Touni engagement]
Wedding: They got married on 29th July 2017 in the company of 150 friends and family at The Carondelet House, Los Angeles on a Saturday. Michael Segal and the team captured the beautiful moments.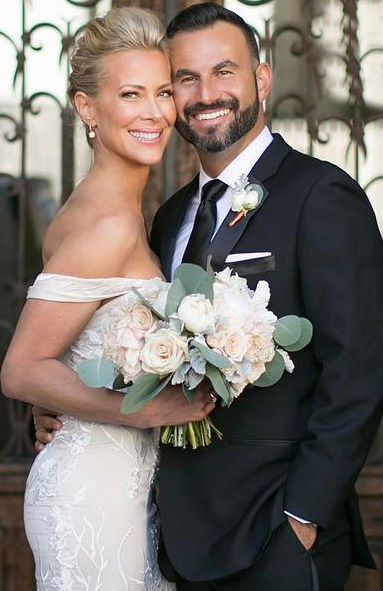 Image: Brittany Daniel & Adam Touni wedding
Her husband Adam Touni is 6 years younger than her.
Brittany Daniel & Keenen Ivory Wayans
Brittany dated actor Keenen Ivory Wayans from 2007 to 2014. The two met during the filming of the movie White Chicks(2004) which he directed and she starred in. It started as a friendship at first and grew into a relationship. He was 18 years older than Brittany.
The two separated amicably and remain good friends.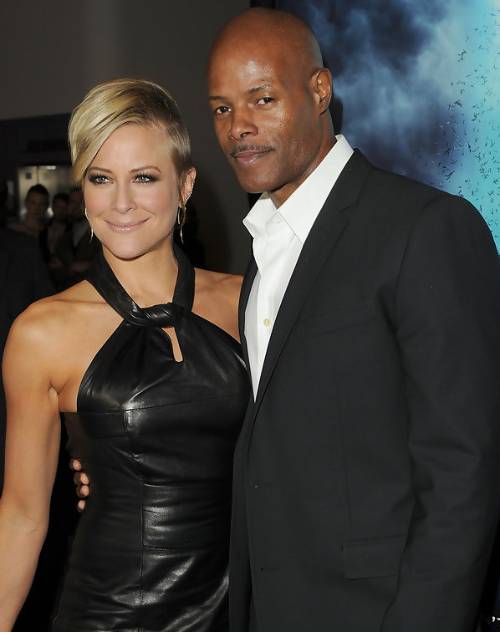 [Brittany Daniel & Keenen Ivory Wayans]
Interesting Facts
Twin sister: Brittany is 5 minutes elder to her sister Cynthia. She considers Cynthia to be her BFF. Cynthia is 1 inch taller than Brittany, they were so similar looking in childhood that it was difficult to guess who was who unless they were standing.
Commercials

Doublemint gum: Brittany and her twin Cynthia appeared as twins on the Doublemint gum advertisement in a 1993 TV ad.
McDonald's: Brittany appeared in a 1997 McDonalds TV commercial
Teeth Whitening: She appeared on a 2004 Crest Whitestrips Teeth Whitening Product

Twin roles: She has appeared in a lot of twin roles with her sister Cynthia.
She considers her mother to be her rock, and her sister her support.
In 2002 she was listed in the Top of Sexiest Women in the World by the Stuff Magazine.
Hot 100 of 2002: Shea appeared in Maxim Magazine's "Hot 100 of 2002" list at rank 69
Maxim Hot 100 2001: She was ranked #78 in the Maxim magazine's hot hundred list for 2001.
She has been a vegetarian for a long time, she misses her meat though.
She is a Yoga enthusiast & fitness freak. She meditates for peace.
She is a Lifestyle guru. She and her sister Cynthia write on their blog/ website.
She likes veg salads.
She supported the Democratic Party, she was a supporter of Barack Obama.
Pottery: She attended pottery classes to learn the skill.
Adventures sports: She is into adventure sports such as

Rock climbing
Rollerblading
Cancer & Recovery
In the summer of 2011, Brittany was frequently having night sweats, back pain, and flu-like symptoms. When she went to the hospital to get tested, she was diagnosed to have Non-Hodgkin lymphoma (NHL). She underwent chemotherapy and other treatment. In March 2014, she announced that she was free from the disease. She attributes her family with her fast recovery.
She often works and promotes Charities fighting cancer.
Career
Brittany along with her twin sister started working for the modeling agency- Ford Agency at the age of 11. Brittany left home at the age of 16 to work on Swans Crossing (1992).
Swans Crossing
In the short Teen TV drama "Swans Crossing" created by Ned Kandel and Mardee Kravit, Brittany played Mila Rosnovsky- new girlfriend of Garrett Booth and a daughter of a Countess. She appears in a total of 54 episodes.
Swans Crossing about the lives and loves of wealthy teenagers of the seaside town 'Swans Crossing'. Sarah Michelle Gellar played Sydney Rutledge, Shane McDermott played Garrett Booth. Tom Carroll (as J.T. Adams), Eddie Robinson (Neil Atwater), Alex Tanaka (Bobby De Castro), Mira Sorvino (Sophia Eva McCormick) played other main roles.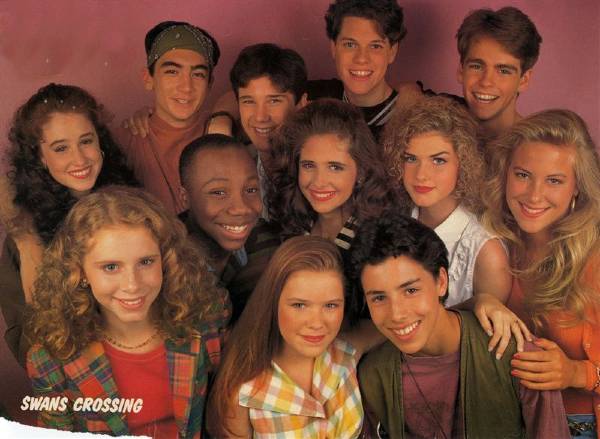 [Brittany Daniel with Swans Crossing cast]
Sweet Valley High
Sweet Valley High is a comedy TV series loosely based on Francine Pascal's book series. The series created by Josh Goldstein and Jonathan Prince aired on Disney-ABC from 1994-1997.
The story is set in the town of 'Sweet Valley', California. Brittany played the lead role of Jessica Wakefield- a star cheerleader of the 'Sweet Valley High', Cynthia Daniel played her twin-sister Elizabeth Wakefield.
Jessica Wakefield is a mischievous, flirty, and irresponsible girl, while her twin Elizabeth has a friendly and warm personality.
Those close to Brittany testify that Brittany is more like Elizabeth in real life than Jessia. Brittany loves reading, has very good friends, and one serious relationship throughout her teen years.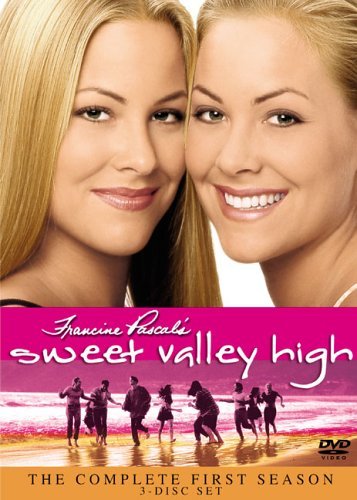 [Brittany & Cynthia Daniel in Sweet Valley high]
That '80s Show
In the 'That '70s Show' spin-off sitcom of 2002, created by Mark Brazill, Terry Turner and Linda Wallem, Brittany played Sophia, a bisexual ex-girlfriend of Corey Howard (played by Glenn Howerton) who is in love with Katie Howard(Tinsley Grimes)
The story is about a group of 20-year-old friends going through life in the 1980's San Diego. Chyler Leigh (as June Tuesday), Eddie Shin (Roger), Margaret Smith (Margaret) appeared in the other main roles.
The Game
In the comedy-drama created by Mara Brock Akil, Brittany played Kelly Pitts, wife of Jason Pitts (played by Coby Bell) and mother of Brittany Pitts (Katlynn Simone).
She had regular roles in seasons 1-3, 8-9, and recurring roles in 4 and 7. Tia Mowry-Hardrict (as Melanie Barnett), Pooch Hall (as Derwin Davis), Wendy Raquel Robinson (as Tasha Mack), Hosea Chanchez (as Malik Wright), Coby Bell (Jason Pitts) appeared in the main roles.
Soundtrack
| Year | Track | Movie/ Series | Notes |
| --- | --- | --- | --- |
| 1992 | The Way We Were | Swans Crossing | season 1 episode 22 |
Music Video
"Champagne High": She appears in Sister Hazel's 2000 music video as the girl in a bridal dress. The song reached a peak rank of 22 at US Adult 40 billboard.
Ken Block wrote lyrics and provided vocals as well as guitar. Jett Beres (bass, harmony vocals), Andrew Copeland (rhythm guitar, vocals), Ryan Newell(vocals, guitar), Mark Trojanowski(drums), Emily Saliers(background vocals) were all part of the team.
Filmography
Movies
| Year | Movie | Character | Notes |
| --- | --- | --- | --- |
| 2015 | Joe Dirt 2: Beautiful Loser | Brandy | Video |
| 2010 | Skyline | Candice | |
| 2007 | Loveless in Los Angeles | Kelly Liffen | |
| 2007 | Last of the Romantics | Sarah Xavier | |
| 2006 | Community Service | Carly Phillips | TV Movie |
| 2006 | Totally Awesome | Kimberly | TV Movie |
| 2006 | Little Man | Brittany | |
| 2006 | The Hamiltons | Dani Cummings | |
| 2006 | Rampage: The Hillside Strangler Murders | Samantha Stone | |
| 2005 | Dirty | Tatiana | |
| 2004 | White Chicks | Megan Vandergeld | |
| 2004 | Club Dread | Jenny | |
| 2003 | 111 Gramercy Park | Brynn Martin | TV Movie |
| 2001 | Joe Dirt | Brandy | |
| 2000 | Fortunate Son | | TV Movie |
| 2000 | On Hostile Ground | Cindy Evers | TV Movie |
| 1999 | Sonic Impact | Rachel | |
| 1995 | The Basketball Diaries | Blinkie | |
TV Series
| Year | Series | Character | Notes |
| --- | --- | --- | --- |
| 2020 | #BlackAF | Dr. Peterson | |
| 2016-2019 | Black-ish | Blair | 4 episodes |
| 2006-2015 | The Game | Kelly Pitts | 81 episodes |
| 2005-2010 | It's Always Sunny in Philadelphia | Carmen | 4 episodes |
| | Ruby | | 17 episodes; consulting executive producer |
| 2004 | North Shore | Cari Layne | Episode: "pilot" |
| 2003 | Just Shoot Me! | Sarah | Episode: "The Goodbye Girl" |
| 2002 | That '80s Show | Sophia | 13 episodes |
| 2002 | That '70s Show | Penny | Episode: "Eric's Hot Cousin" |
| 1999 | Dawson's Creek | Eve Whitman | 4 episodes |
| 1994-1997 | Sweet Valley High | Jessica Wakefield | 88 episodes |
| 1994 | Burke's Law | Ginny | Episode: "Who Killed the Legal Eagle?" |
| 1992 | Swans Crossing | Mila Rosnovsky | 54 episodes; Regular |
| 1989 | The New Leave It to Beaver | Zorigna | episode: "Man's Greatest Achievements" |
Awards
| Year | Won? | Award | Project | Category | Notes |
| --- | --- | --- | --- | --- | --- |
| 2010 | Nomination | Daytime Emmy Awards | Ruby (2008) | Outstanding Special Class Series | shared with the cast |
| 2007 | Nomination | MTV Movie + TV Awards | Little Man (2006) | Best Kiss | with Marlon Wayans |
| 2007 | Winner | New York International Independent Film & Video Festival | Last of the Romantics (2007) | Best Actress | |
| 1995 | Winner | Young Artist Awards | Sweet Valley High (1994) | Best Performance: Young Actress in a TV Comedy Series | Shared with sister Cynthia Daniel |
| 1993 | Nomination | Young Artist Awards | Swans Crossing (1992) | Best Young Actress in an Off-Primetime Series | |
Quotes
One of the biggest lessons I've learned in life is there's real strength in knowing it's ok to ask for help
My dad taught me anything is possible once you set your mind to it
There's no one else on the planet I can laugh harder with than my sister.
Sometimes it's fun being a free bird.
I've been a vegetarian for so long, I forgot how much I missed meat. You know you don't realize how important meat is to you until you don't have it for a long time.
If you've been told all your life that you're good-looking, people just flock around you and you never really have to try or have to learn an interesting craft, skill, or hobby- or even have depth.
News and Updates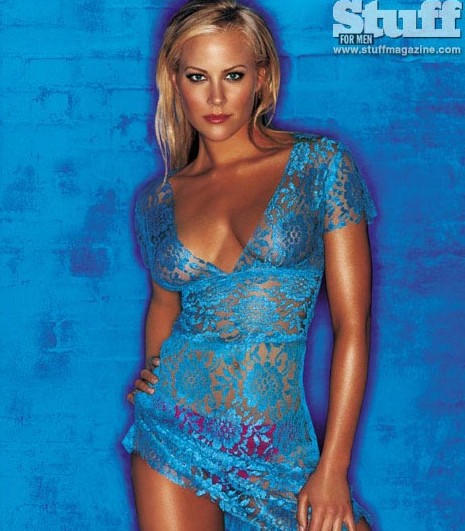 [Brittany Daniel on Stuff Magazine cover]
Out: She was interviewed by "Out" magazine in April 2002 by Christine Champagne, it was titled "That AC/DC girl"
Playboy Magazine: A pictorial of Brittany appeared in the Playboy magazine in August 2001 with the title "Grapevine: A Bit of Britt"
Razor Magazine: There was a pictorial of Brittany in the 'Razor Magazine' in May 2001, it was covered by Tom McCann
Stuff For Men: she appeared on the cover page of "Stuff For Men" magazine in March 2001. She also had pictorials inside the same issue.
Teen People: In February 2000, 'Teen People' published an article covering Brittany with the title 'The Future's So Bright'
People: Cynthia and Brittany had an article published in 1998 on people magazine titled "Seeing Double"
Brittany has appeared on the covers of American teen magazines Seventeen, YM
References