Biography
Sterling K Brown is an American TV/ Movie actor, Model. He is popular for his roles in the Drama Army Wives(2007)(as Roland Burton), in the comedy family drama This Is Us(2016-)(as Randall Pearson), Supernatural( as Gordon Walker), The People v O. J. Simpson: American Crime Story(2016) (as Christopher Darden). He is a two time Emmy award winner, once as a supporting actor and the next as a lead actor.
Childhood, Family, Personal Life
Sterling Brown was born as Sterling Kelby Brown in Saint Louis, Missouri on 5th April 1976 to Sterling Brown Junior(Father) & Aralean Banks Brown(Mother). He grew up in Olivette, Missouri, his father died when he was just 10 years old.
He has two brothers named Armand and Robert. Ariel & Angela are his sisters.
Sterling Brown's marriage to Ryan Michelle Bathe: Ryan & Sterling were born in the same public hospital, St. Louis, Missouri (They were born 3 months apart). However they met each other in college when they were 18. They went to university together as well.
The couple separated when their lives went different ways, they met again in New York after 3 years, after having a long distance relationship for a while they settled together in Los Angeles. They got married in June 2007.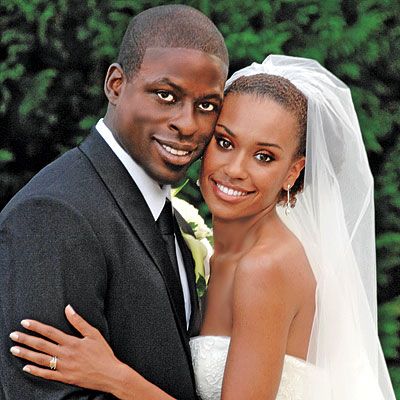 Image: Ryan Michelle Bathe wedding with Sterling Kelby Brown
The couple has 2 sons, an elder son named Andrew Brown(born 2011) & an younger son named Amare Brown(born 2015)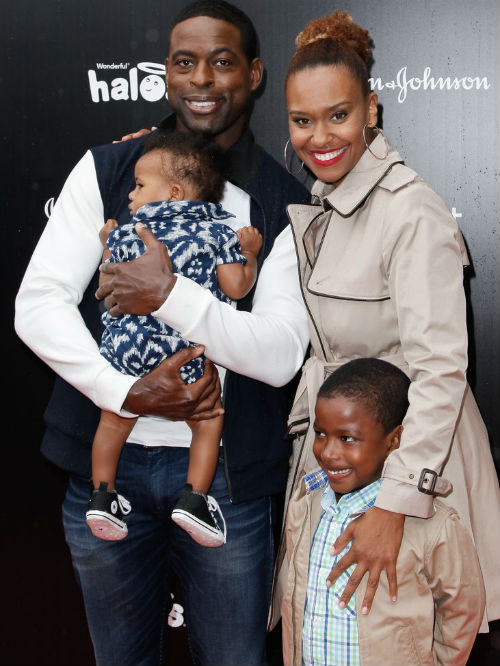 Career
Sterling Brown started acting in Plays when he was in Freshman year of High school where he acted in the play 'Joe Turner's Come and Gone' (role of Herald Loomis) and then 'Godspell'. He later started performing at the theaters.
He made his debut in the movie Brown Sugar(2002), Third Watch(2002-2004) is his first TV series.
Some of the movies he has appeared in are: Trust the Man(2005), Stay(2005), Righteous Kill(2008), Our Idiot Brother(2011), The Suspect(2013), Mojave(2015), Whiskey Tango Foxtrot(2016), Spaceman(2016), Marshall(2017), Black Panther, The Predator, Hotel Artemis.
Sterling has had recurring roles in TV series- Third Watch(2002-2004), Starved(2005), Supernatural(2006-2007), Army Wives(2007-2013), Person of Interest(2012-13), The People vs O. J. Simpson(2016), This Is Us(2016-)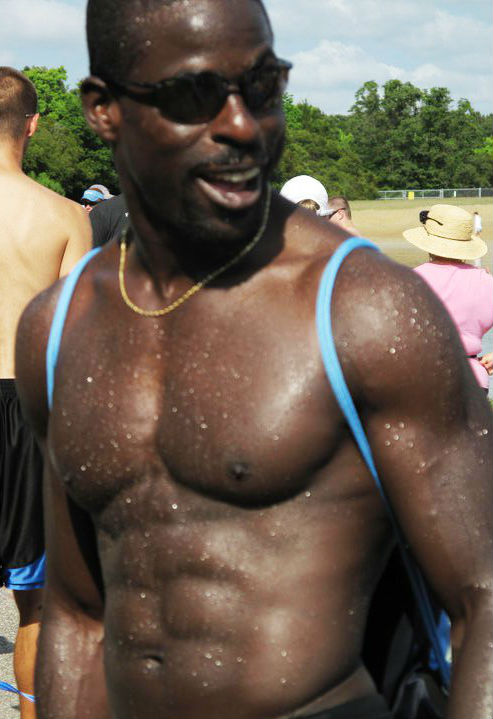 Image: Sterling K Brown showing off his perfect Abs
Interesting Facts
Sterling Brown is one of the 5 children of his parents, he has two sisters and two brothers.
He was called by his middle name- Kelby, until he was in High School. Later chose Sterling in honor of his father.
He wanted to get into business after his studies. He was in economics major in college before shifting to acting. In his Stanford Application essay he wrote that he wanted to own Fast-food chain & make great business out of it.
Father Comes Home From the Wars- New York Public theater play he acted in the lead role.
Sterling has had nominations at- Teen choice Awards, Emmy Awards, Screen actors guild Awards, Golden Globe Awards
Before becoming an actor he worked as a Dishwasher (country Club) & maintenance person.
For his role as Christopher Darden in 'The People V. O J Simpson' he called and texted the real Christopher Darden, but did not get a reply from him.
He used to think Drama people are weird- until he became an actor himself.
His first acting work paid him $300 per week, he used to live in $85 per week room.
he received two nominations in the same year at the Screen Actors Guild Awards
NYPD Blue (1993)- inspired him to become an actor.
He supports democratic party, was opposed to Donald Trump's candidacy.
He believes in God and attributes his success to grace of God. He considers himself spiritual.
He considers his older brother to be his inspiration.
He was on the cover of Variety March 2017 along with 'This is Us' cast
When he is not working, working out, reading scripts he is usually enjoying free time with kids and wife.
He doesn't mind crying when he is emotional, he cried at the Emmy awards, he cries watching his own show 'This is Us'
His social network bio reads "Child of God, Husband, Father, Friend, Actor, & all around Beast"
He has had a Golden Globes nomination
Quotes
Success is like Boxing, You keep jabbing & jabbing, until you get a hook or straight right
We all have our prejudices, and we may or may not be aware of them.
As a father of two black sons now, you ask yourself, what do I have to do to assure the safety of these boys? It can be daunting.
His words after winning the Emmy Awards- "Mama, I can hear you, I love you. Sterling Brown Jr., I changed what people called me at age 16 so I could hear your name every day of my life. I love you, daddy"
I realized that every time I did a play, my grades got better, That's because it fed my soul.
Theater is my first Love, but TV is more rewarding because of its reach.
I try to put good vibes out into the world, they all have came flooding back to me
Self confidence is the one thing no one else can give you...believe
Related Celebrities


Photos/ Pictures