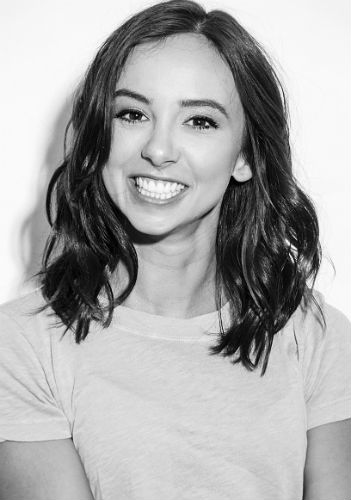 Britt Baron
| | |
| --- | --- |
| Date Of Birth | October 16, 1995 |
| Age | 27 years 3 months 18 days |
| Day of Birth | Monday |
| Place Of Birth | White Plains, New York, United States |
| Zodiac Sign | Libra |
| Profession | Actress |
| Birth Name | Brittany Noelle Uomoleale |
| Other Name | Brittany Uomoleale |
Personal Information
Residence

Connecticut, United States

Language
English
Nationality
American
Ethnicity
Caucasian
Complexion
White

Body Features & Measurements
Height

170 CM


5 Feet 7 Inches
Eye color
Dark Brown
Hair color
Dark Brown
Weight

58 KG


128 lbs

Figure Type
Rectangle
Body Type
Slim
Family Information
Father

Armand Uomoleale

Mother

Karen Liss-Uomoleale

Brother
Armand Uomoleale Jr (Hockey player/ DJ)
Cousins
Kara
Kelly

Education Qualifications
Education (Graduation)
Bachelor of Arts (communications) , Bachelor of Fine Arts
Alma Mater

University of Michigan

Career Information
Debut (Movie)
Meshes of Dusk (2015)
Years Active
2015-
Debut (TV)
Grey's Anatomy (2005- )
Favorites, Hobbies, Likes/ Dislikes
Hobbies
Watching TV
Board Games
Storytelling
Puzzles
Walking
Favorite Actresses
Diane Keaton
Natalie Portman
Julianne Moore
Meryl Streep
Rooney Mara
Favorite Foods
Pizza
Ice Cream
Favorite Movie
Fargo(1996)
Favorite Singer
Britney Spears
Favorite Author
J.D. Salinger
Favorite Books
Nine Stories (by J.D. Salinger)
Big Magic (by Elizabeth Gilbert)
Favorite Music Band
Bon Iver (American indie folk band)
Likes
Disney World
Passion
Patience
Humor
Goofy
Kindness
Dislikes
Ego
Bullying
Rudeness
Favorite Artist
Kate Nash
Social Networks, Web links
Facebook Profile
Britt Baron Facebook Profile
Twitter Profile
Britt Baron Twitter Profile
Instagram Profile
Britt Baron Instagram Profile
More Information
Teacher
Mr. Roth (Drama at the University)
Biography
Britt Baron is an American movie & TV actress. She is known for playing the role of Justine in the Netflix comedy drama GLOW (where she plays a wrestler in a low budget wrestling league).
Brittany Noelle Uomoleale was born on 16th October 1995 in White Plains, New York, United States to Karen Liss-Uomoleale(Mother)- a former publicist & a realtor and Armand Uomoleale(father)- . She grew up in Connecticut, United States with her brother Armand Uomoleale Jr.- An Ice Hockey player and DJ. [11][12]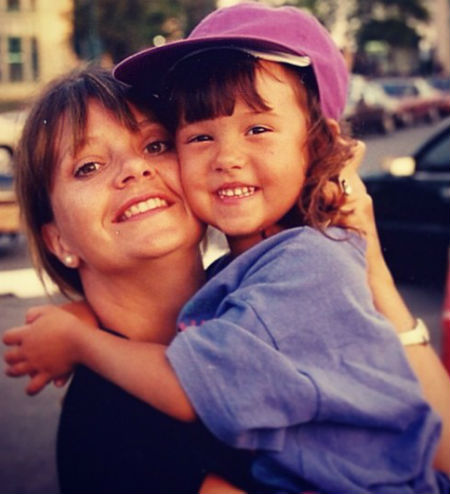 Image: Britt Baron with her mother in childhood
Image: Britt Baron with her father in childhood
Education
University of Michigan: Britt attended University of Michigan, she has a Bachelor of Fine Arts (Performance Arts) & Bachelor of Arts (Communications) degree.
Interesting facts & Trivia
Her goal in Life- To continue as a an actress for the rest of her Life.
She got introduced to acting while playing Sherlock Holmes in her 1st grade summer camp. She insisted on playing male roles as a kid. [3]
When free- she likes spending time with friends, having Bonfires.
Mother: Britt's mother is a former publicist, she has previously represented actors like Raven Symone.
She has 'the handwriting of a 12 year old boy' according to her.
She was spotted by an agent while performing in a clown's dress at her college.
Her dream Role: Abigail (The Crucible), Jafar(Aladdin)
She doesn't like driving, not much into cars either.
She likes kids and wants some of her own when she is ready.
She had to learn wrestling for her show GLOW. They trained her for 4 and half weeks before the series Pilot.
She babysat for a while for money during the initial years of her acting career
Suicide awareness campaign: She participates in mental health awareness programs, one of her close cousins- Kelly, committed suicide, it shook Britt and made her commit to help other people who are going through rough life.
She is a women's Rights, Human rights, racial equality activist.
She supports IAmThatGirl, an organization to help women feel comfortable the way they are.
She supported the democratic party in 2016 elections.
She wanted to audition to be an actress when she was in elementary school, her mother however wanted her daughter to be a normal kid who learns to ride bike, go to school until she grew up.
She was about to quit acting and get some other job just before GLOW. She was the last one to be casted for the show
She feels women are told to be pretty, speak in low pretty voice, and that it was a relief to go over the top and be a wrestler in GLOW.
She doesn't feel comfortable being nude on screen, just for the sake of nudity without any value to the scene.
Political leaning: She has stayed apolitical, she has been critical of Donald Trump in rare occasions.
Gun control: She supports Gun control. Has been tweeting in support after repeated shootings in the USA
Animal Lover
She loves animals, her social media is full of posts on animal, compassion to animals, animal rescue. She has pet dog named Remy [8]
BarkNBitches: She opposes cruelty to animals, she urged people to not support "BarkNBitches" as they treated their animals badly. [4]
Stand Up For Pits: She supports the organization that supports & spreads awareness about pitbulls
Trip Advisor: She supported Trip Advisor's move to not sell tickets to destinations that held Dolphins, whales as a part of display/ events.
Wags and Walks: she supports the Los Angeles based animal rescue organization [5]
Delta Airlines Pitbull ban: Delta Airlines sought to ban service to Pitbull breeds in particular. Britt was vocally opposed to it, Department of Transportation rejected plea of Delta Airlines, Britt was one of the celebrities to trend #Boycott Delta in opposition to their move. [6]
Save Smooshi: She supported Phil Demers (Walruswhisperer) who fought MarineLand to save Smooshi the Walrus [7]
Blue Man Dog: She appreciated "Blue Man Dog"- an organization that provides free training and resources to adopted/ foster dogs. [8]
LA Animal Services: She promotes "LA Animal Services" - a Los Angeles based animal adoption, fostering, volunteering organization.
Best Friends in L.A.: She supports the organization which promotes adoption of pet animals so that no pet animal is ever killed in Los Angeles.
Angel City Pit Bulls: She supports this organization which is dedicated to promoting the positive image of pitbulls. She has fostered a pitbull named Moonshine through them.
The Humane Society of the United States: She has promoted HSHS- an animal welfare nonprofit organization which fights for all animals
Career
2020
Aftermath- Britt plays Dani in the thriller movie directed by Peter Winther, starring- Ashley Greene, Shawn Ashmore, Ross McCall
The Thing About Harry- Britt plays Stasia in this Valentine's day road trip teen movie. Jake Borelli, Niko Terho, Karamo Brown play major roles in the movie.
Into the Dark- Britt plays Valentine - a pop singer whose artistic identity & songs are stolen by her ex-boyfriend and given to his new-girlfriend in the "My Valentine" episode (Season 2 Episode 5)
2019
All Rise- She plays Andrea Monroe in the episode "Sweet Bird of Truth" (season 1 Episode 3), in the Crime drama "All Rise"
She voiced the character Leslie Willis in "Young Justice"
2018
Rob Riggle's Ski Master Academy- Brit plays "Brit Brit Hamsteak" in this comedy TV series. It is the story of a man going through mid-life crisis buying a jet-ski school.
She vocied the character Ada-1 in "Destiny 2: Forsaken"
2017
GLOW- Britt plays Justine Biagi, a professional wrestler in Los Angeles in 1980s. Alison Brie, Betty Gilpin, Sydelle Noel, Kate Nash are among other lead characters of the show. She plays the main character in the TV show.
Brit played minor roles in- Lucifer, Criminal Minds: Beyond Borders, Grey's Anatomy
2015
Halo: The Fall of Reach- She voiced the character Linda in the TV mini-series in first 3 episodes of season 1
She appeared as a party girl in "Chicago P.D." in the episode "Forget My Name"
2014
Jennifer Falls- She played Sophie in the episode "Triangle" (Season 1 Episode 3)
Awkward.- She played a sex crazed student in the episode "The New Sex Deal",
2013
Britt started her career with short films- Mad(2013) & Static(2013)
Filmography
Movies List
| Year | Movie | Character | Comments |
| --- | --- | --- | --- |
| 2020 | Aftermath | Dani | |
| 2020 | The Thing About Harry | Stasia | TV Movie |
| 2019 | Bushwick Beats | Sadie | |
| 2015 | Meshes of Dusk | Liv | |
TV Series List
Year
TV Series
Character
comments
2020
Into the Dark
Valentine
2019
All Rise
Andrea Monroe
"Sweet Bird of Truth", S01E03
2017-
GLOW
Justine Biagi
Main Role
2019
Young Justice
Leslie Willis
Voice; "Leverage" S03E15, "Triptych" S03E08
2018
Rob Riggle's Ski Master Academy
Brit Brit Hamsteak
"Vindication", "Cream Dream", "R.I.G.G.L.E. Day", "Hog Hunt", "Midterms", "Into The Reeds", "The Bassman Cometh", "Big Timed"
2017
Lucifer
Maggie Cole
"The Sin Bin" S03E10
2016-
Criminal Minds: Beyond Borders
Josie Garrett

"The Ripper of Riga" S02E13

"Paper Orphans" S01E13

2017
Grey's Anatomy
Mary Parkman
"Don't Stop Me Now" S13E21
2015
Chicago P.D.
Party Girl
"Forget My Name" S03E08
2015
Halo: The Fall of Reach
Linda
voice; "Act 1-3", S01E01-03
2014
Awkward
Sex Crazed Student
"The New Sex Deal" S04E07
2014
Jennifer Falls
Sophie
"Triangle" S01E03
Video Games List
| Year | Video Game | Character |
| --- | --- | --- |
| 2020 | Final Fantasy VII Remake | Tifa Lockhart(voice) |
| 2018 | Destiny 2: Forsaken | Ada-1 (voice) |
| 2017 | Dishonored: Death of the Outsider | Witches (voice) |
| 2017 | Destiny 2 | Ada-1 (voice) |
| 2017 | Agents of Mayhem | Pride Trooper (voice) |
| 2016 | Dishonored 2 | Witch (voice) |
| 2016 | Skylanders: Imaginators | Aurora (voice) |
| 2015 | Halo 5: Guardians | Linda-058 (voice) |
Stage/ Theater/ Broadway
| Year | Play | Character | Comments |
| --- | --- | --- | --- |
| 2015 | East of Eden | | Steppenwolf Theatre Company, Chicago |
| 2015 | Grand Concourse | | Steppenwolf Theatre Company, Chicago |
Other Projects
| Year | Movie | Character |
| --- | --- | --- |
| 2013 | Mad (short) | Woman in Black |
| 2013 | Static (short) | Goggles |
Britt Baron previously worked as an actress at the theaters like- Steppenwolf Theatre (Chicago) (where she performed in plays 'East of Eden', 'Grand Concourse'), Burban's Falcon Theatre.
Quotes
I grew up listening to Kate Nash music. Now I get to sit on her shoulders and choke her out
I don't mind pain in difficult times, when we succeed it makes us feel we have earned it
There are both high highs & low lows in acting career, I love them both.
Change will not come if we wait for some other person or some other time. We are the ones we've been waiting for. We are the change that we seek.
All of the cultural clashes and wars over religion and racism, none of that will matter if our planet doesn't survive.
Everyone needs some instant gratification, but obviously, you can't live your life like that. Everything in moderation.
I have stopped comparing myself to friends, family, co-workers and just focus on my own journey, to forgive myself.
It's easy in the age of social media to compare yourself to your idols and feel yourself not measuring up.
When I don't know what to do, I pretend that I'm holding an invisible umbrella
I really don't understand the Grammys. It's like if the Oscars nominated Transformers 5 for best picture.
I want real parts, real women, real characters.. I don't care if it's a man or a woman. As long as the character's interesting, charismatic, and dynamic. I don't want to be the secretary [3]
As a kid I was so drawn to male roles because a lot of times the men get the best part. [3]
Pitbulls are so inherently good [9]
There is never an excuse to support breeding dogs for profit when innocent healthy amazing dogs are being euthanized in our shelters daily. Where we get our dogs from matters and to pretend otherwise is to ignore reality.[10]
Sources