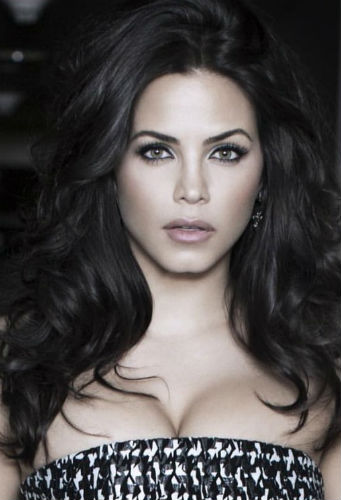 Jenna Dewan
Date Of Birth
December 3, 1980
Age
42 years 11 months 28 days
Day of Birth
Wednesday
Place Of Birth
Hartford, Connecticut, United States
Zodiac Sign
Sagittarius
Professions
Model ,

Dancer

, Actress
Birth Name
Jenna Lee Dewan
Nickname
Little Monkey (childhood)
Full Name

Jenna Dewan Tatum
Personal Information
Residence

Los Angeles, California, United States

Religion
Christianity
Language
English
Star Sign
Sagittarius
Ethnicities
Multiracial , Caucasian
Complexion
White

Body Features & Measurements
Height

157 CM


5 Feet 2 Inches
Eye color
Green
Hair color
Dark Brown
Weight

52 KG


115 lbs

Shoe Size
7
Figure Measurements
33-24-33
Figure Type
Hourglass
Tattoo
Upper back
Body Type
Slim
Bra Size
32B
Family Information
Father
Darryll Dewan (Footballer)
Mother
Nancy Smith (maiden name Nancy Bursch)
Daughter
Everly Elizabeth Maiselle Tatum (Born on 31st May 2013)
Brothers

Daniel Dewan




Dawson Dewan




Dayne Dewan

Grandfather
Emil Dewan (Paternal; Lebanese immigrant)
Grandmother
Evelyn Ziemba (paternal; polish immigrant))
Father In-Law
Glenn Tatum, (construction worker; Father of Channing Tatum)
Mother In-Law
Kay Tatum (an airline worker; Mother of Channing Tatum)
Sister In-Law
Paige Tatum
Stepfather
Claude Brooks Smith

Education Qualifications
Education (High School)
Grapevine High School, Grapevine, Texas
Education(School)
Notre Dame Preparatory School, Towson, Maryland
Alma Mater
University of Southern California (Dropped Out)
Love, Romance, Marriage
Husband
Channing Tatum (married in 2009)
Boyfriends
Shane West (Ex;2003-2005)
Justin Timberlake (Ex; 2002; he dated her after his breakup with Britney Spears)
Career Information
Debut (Movies)
Step Up(2006) (as lead actress)
Fab Five: The Texas Cheerleader Scandal (TV movie)
The Hot Chick(2002)
Years Active
2002-
Debut (TV)
Quintuplets(2004) (TV series)
Favorites, Hobbies, Likes/ Dislikes
Hobbies
movies
Reading
Hiking
Karaoke
Dancing
Ice skating
Favorite Actresses
Reese Witherspoon
Amy adams (to work with)
Meryl Streep (to work with)
Rachel mcadams (to work with)
Favorite Foods
Guacamole (for partying)
French fries
Chips (for partying)
Pizza
Favorite Movies
Step Up(2006) (of hers.)
Cry Baby
28 Days Later (among horror films)
The Exorcist (among horror films)
Pretty Woman
Favorite Destinations
Hawaii
India
Favorite Songs
Walkin on the moon
By the dream
Favorite Book
A thousand splendid suns
Favorite Drink
Margaritas
Favorite TV shows
Dancing with the Stars (Dance show)
True Blood
Here Comes Honey Boo Boo
Favorite Country
Italy
Likes
Turquoise
Jewels
Amethyst
Favorite Artist
Madonna
Childhood Heroes
Paula Abdul
Michael Jackson
Social Networks, Web links
Facebook Profile
Jenna Dewan Facebook Profile
Twitter Profile
Jenna Dewan Twitter Profile
Official Website
Jenna Dewan Official Website
Instagram Profile
Jenna Dewan Instagram Profile
Snapchat
jennaldewan
More Information
Friend
Emmanuelle Chriqui
Celebrity Crush
Johnny depp
Beyonce
Biography
Jenna Dewan is an American dancer & TV/ Movie actress. She is popular for portrayal of roles like Lucy Lane(soldier/ Military personnel) in Supergirl TV series, Freya Beauchamp (witch) in Witches of East End(2013-2014), Nora Clark(dancer) in Step Up(2006).
Childhood- Family
Jenna Dewan was born on 3rd December 1980 in Hartford, Connecticut to Nancy Smith(Mother) & Darryll Dewan(Father)- a footballer for Notre Dame Fighting Irish.
She is of English(Maternal; 25%), German(Maternal; 25%), Polish(Paternal; 25%), Syrian Lebanese(Paternal; 25%) descent.
Because of her parents' divorce she moved between cities as a child. Hartford, Raleigh, North Carolina, Grapevine are among the places she lived.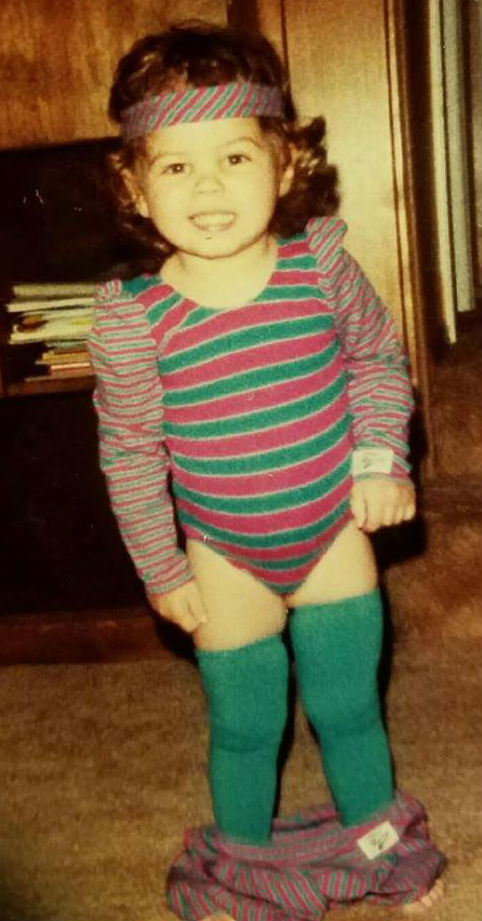 Image: Jenna Dewan childhood photo
Her grandmother Evelyn is a performer too: Evelyn played Piano and liked to dance, she along with her husband Emil would perform at their Club 'Dewan Supper Club'.
Her grandfather Emil died Just before Jenna was born. They never met.
Education
Notre Dame Preparatory School: She attended the Notre Dame Preparatory School in Towson, Maryland for her primary education. She was very friendly with her fellow students in school, she was very much liked by her peers.
Grapevine High School: she completed her High school from Grapevine High School in Grapevine, Texas. She was selected as the High school Prom queen when she was in her senior year.
University of Southern California: she attended the University of Southern California for a degree, but dropped out of college seeking a full time career in dancing. She was a cheerleader when she was a student in the University. She was a member of the women Fraternity Pi Beta Phi (ΠΒΦ).
Dancing: She got interested in dancing at the age of 5, she learned ballet & modern dance as a kid, later moved to hip hop as it was more in demand in her youth
Relationships
Jenna Dewan & Channing Tatum
Jenna Dewan & Channing Tatum acted together in the lead roles of the dance drama Step Up(2006). They soon started dating and got engaged in September 2008 at Maui;
Marriage: They got married on 11th July 2009 at Church Estates Vineyards(Malibu, California) after the 11 month engagement, she wore Reem Acra gown while donned Giorgio Armani. Emmanuelle Chriqui was the maid of honor. The couple danced to 'Make You Feel My Love' by Adele.
The couple has a daughter named Everly Elizabeth Maiselle Tatum born in 2013.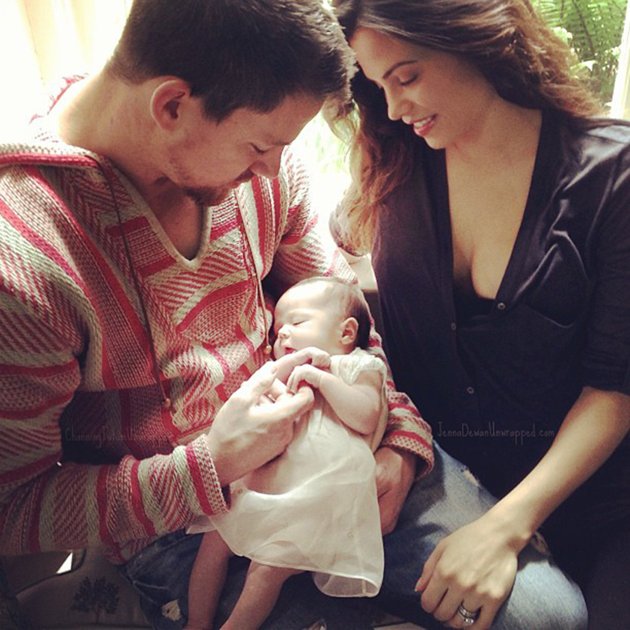 Image: Jenna Dewan family photo: Channing Tatum(husband), Everly Elizabeth Maiselle Tatum(daughter)
She was a cheerleader at school, who later became a dancer. Coincidentally he too was very athletic and was very much into sports (baseball, football, martial arts, soccer). They are said to have danced on their way to the aisle on the wedding day.
Career
Background Dancer: Jenna started her career as a background dancer for stars/ groups like- Christina Aguilera, Janet Jackson(video: Doesn't Really Matter), Missy Elliott, Pink, Celine Dion, Mandy Moore, Ricky Martin among others.
Modeling for Iconix: She modeled for the dancewear manufacturers Iconix Brand Group in a photoshoot.
Some of the popular movies she has had prominent roles are: Take the Lead, Step Up, The Grudge 2, Love Lies Bleeding, Falling Awake, The Six Wives of Henry Lefay, American Virgin, Balls to the Wall, 10 Years, Setup, Slightly Single in L.A.
She has had recurring roles in: The Playboy Club(2011), American Horror Story(2012-13), Witches of East End(2013-14), Supergirl(2015-).
33andOut Productions
She is the co-founder of 33andOut Productions along with Adam Martingano, Brett Rodriguez, Channing Tatum, Reid Carolin.
Philanthropy
Love for Animals
Jenna is also an animal rights activist, she works in association with PETA.
Vegetarian: Jenna is a vegetarian (vegan). She is raising her daughter Everly Tatum as a vegetarian as well.
Sexiest Vegan: She was declared by PETA as the Sexiest Vegan of 2017
She loves animals and has pet dogs(Japanese spitz, bulldog) named- Meeka & LuLu Bella. She has owned dogs from her childhood days.
Baby2Baby: she worked with the charity to help raise the awareness about Diaper need for babies and help 1/3 of the American families that cannot afford the diapers.
Breast cancer awareness campaign: She has appeared in public awareness events alongside other Hollywood stars like Julia Ormond, Mädchen Amick, Rachel Boston.
She wants to do humanitarian works, wants to open a charity foundation of her own.
Filmography
Movies List
TV Series
Interesting Facts
So You Think You Can Dance(2014): She was a guest judge at the show for 3 episodes. She also hosts World of Dance(2017), a dance related reality competition show.
Teen Choice Awards: she won an award for her dancing scenes in the movie Step Up(2006)
Peabody Awards: The documentary Earth Made of Glass(2012) she produced won the award in 2012.
Technology: She is not very tech-savvy, she can do plenty of internet stuff herself though.
She believes in Ghosts. She takes crystals wherever she goes,
She has girl-crush on Reese Witherspoon.
She calls herself- "closeted pop star".
Secret of her Fitness: Running, hiking, pilates, dancing.
She wishes to do more Dance related movies.
She believes in God, she is a spiritual person, than religious. She is into meditation, watches Oprah's spiritual shows.
As a kid she wanted to be a Veterinary physician.
She likes Jazz & Hip hop dance forms more than other forms.
First thing she liked about her husband Channing: His Big heart.
She likes Shu Uemura brand of Eyelashes & foundations.
What she feels about nudity: I won't do nudity ever, unless it's a great role.
Little Monkey: She was called "Little monkey" in her childhood days, because she liked climbing things
She had auburn hair in childhood. She has often dyed her hair, but never blonde.
As a kid she was interested in Ice Skating as well, but chose dancing.
She is a voracious reader, she is known to finish a complete novel within a day or two.
She likes riding bike at her family house in Nantucket Island, where her family has had the house for many generations.
She feels Ladybugs are good luck for her.
She is artistic, she makes vision boards.
She needs a mask to sleep.
She usually walks on her tiptoes, she attributes it to her dancing.
Jenna owns a farm where she takes care of the animals she rescues.
Jenna designs bracelets for Energy muse jewelry.
She is a Democratic Party supporter.
Sources
Jenna Dewan on wikipedia