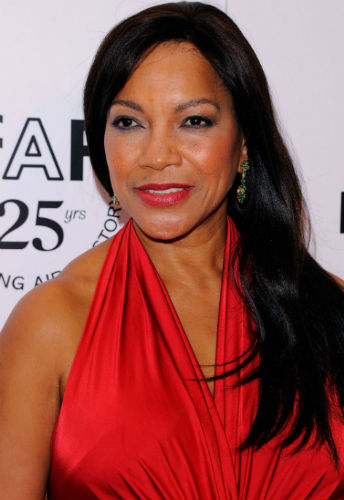 Grace Hightower
Date Of Birth
April 7, 1955
Age
67 years 11 months 24 days
Day of Birth
Thursday
Place Of Birth
Kilmichael, Mississippi, United States
Zodiac Sign
Aries
Professions

Flight Attendant

,

Entrepreneur

,

Socialite

, Actress ,

Philanthropist

, Singer
Full Name

Grace Hightower De Niro
Personal Information
Residence

New York City, New York, United States

Religion
Christianity
Languages
English , French
Star Sign
Aries
Nationality
American
Ethnicities
Native American (tiny part- Blackfoot) , African American
Complexion
Brown

Body Features & Measurements
Height

170 CM


5 Feet 7 Inches
Eye color
Brown
Hair color
Black
Weight

65 KG


143 lbs

Figure Type
Hourglass
Body Type
Large
Family Information
Son
Elliot De Niro (Born in March 18th 1998)
Daughter
Helen Grace De Niro (Born in 2011 December)
Father In-Law
Robert De Niro Sr. (painter by profession; Father of Robert De Niro)
Mother In-Law
Virginia Admiral (painter by profession; Mother of Robert De Niro)
Stepsons
Julian De Niro
Aaron De Niro
Raphael De Niro
Stepdaughter
Drena De Niro

Love, Romance, Marriage
Husband
Robert De Niro (Actor, producer; born on August 17, 1943)
Career Information
Years Active
1994-
Debut (TV)
NYPD Blue(1994)
Favorites, Hobbies, Likes/ Dislikes
Favorite Foods
Soy milk
Agave syrup
Social Networks, Web links
Twitter Profile
Grace Hightower Twitter Profile
More Information
Net worth

$16 million
Biography
Grace Hightower is an American actress, singer, socialite, and philanthropist. She is the wife of popular Hollywood actor Robert De Niro.
Childhood
She was born on 7th April 1955 in Kilmichael, Mississippi, United States. Her parents were farmers, she grew up on the farm.
Grace is of African-American and Blackfoot (Native American) descent. She grew up in Kilmichael, Mississippi with her seven brothers and two sisters.[2] She was from a poor family, she worked various odd jobs in her youth.
She was discovered by two VIPs of the New York department store Saks Fifth Avenue publicity department in 1980, which led to her getting chances as a model for the store and eventually in other brands.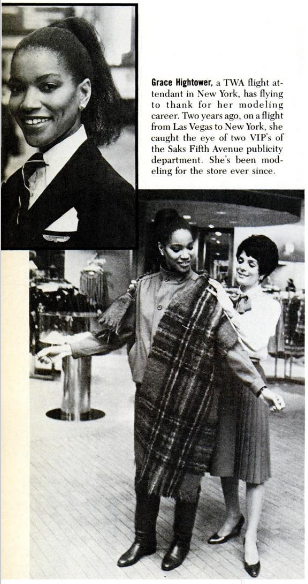 [Grace Hightower in "Ebony" July 1982 issue]
Marriage- Husband
Grace Hightower & Robert De Niro
Grace met Robert De Niro in 1987 when she was working at Mr. Chow's restaurant (A celebrity restaurant) in London. This led to them going on dates and eventually into a marriage a decade later on June 17th, 1997. She was 32 at the time and he was 44. (He was previously married to Diahnne Abbott)
Speaking of their eventual falling in Love, she said (to New York Times) "It was an ease-in. It wasn't a whirlwind."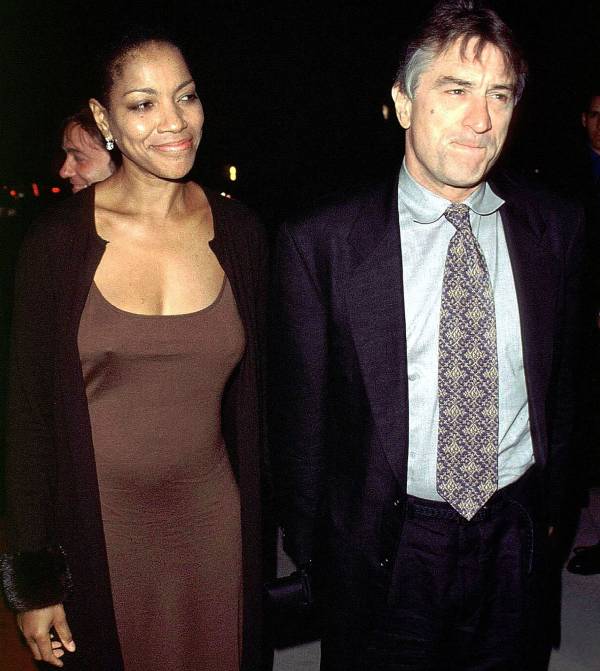 [Young Grace Hightower & Robert De Niro]
Split-up
The marriage suffered when their differences flared up and the couple filed for divorce in 1999, the tabloids got busy speculating reasons behind their impending divorce, Robert De Niro filed for the custody of the son in 1999.
In March 2000, The couple agreed upon and signed an agreement related to financial support and child custody. New York supreme court had granted Robert permission for thrice-weekly visits. The couple was on good terms as the legal battles had subsided, She had visited Robert on the sets of "The Score" with Elliot. The divorce wasn't sought after keenly by any of them.
Suspected Foul play
As per an article on People, in June of 2001, Robert was on a family cruise from Miami on singer Marc Anthony's new yacht with his then estranged wife Grace, joined by some of Robert's children, Marc Anthony's wife Dayanara Torres, their son and a few other guests.
It was reported that Grace saw Robert with a woman alone below the deck, she was apparently trying to pull her blouse off when Grace saw them, Grace's spokesperson R. Couri Hay had said that Grace had caught Robert with a "frozen look on his face", other sources say that the other woman was helping De Niro open and close the bathroom door.
Grace, aghast at what she saw, was reported having come upstairs and announced what she saw to everyone that was there. When Robert came upstairs, she is said to have hit him repeatedly. She is said to have disembarked the cruise soon after.
Continued Legal battle
Claiming to have suffered a fracture at Grace's hands, Robert filed for unsupervised visiting rights with son Elliot. Grace charged that Robert was addicted to alcohol and drugs and couldn't be left alone with Elliot.
In July 2000, the couple was ordered to go under a mental-health evaluation before the next court date by the sitting judge Judith Gische.
Robert's friend Chuck Low called Robert- "a devoted dad." and Grace "a caring mother." Perhaps their battle was best summarized by Grace's friend Betsy Rathe, "She wants happiness for her son, first and foremost. She wants Robert to be happy too. There is fever anger between them."
Marriage Vow renewal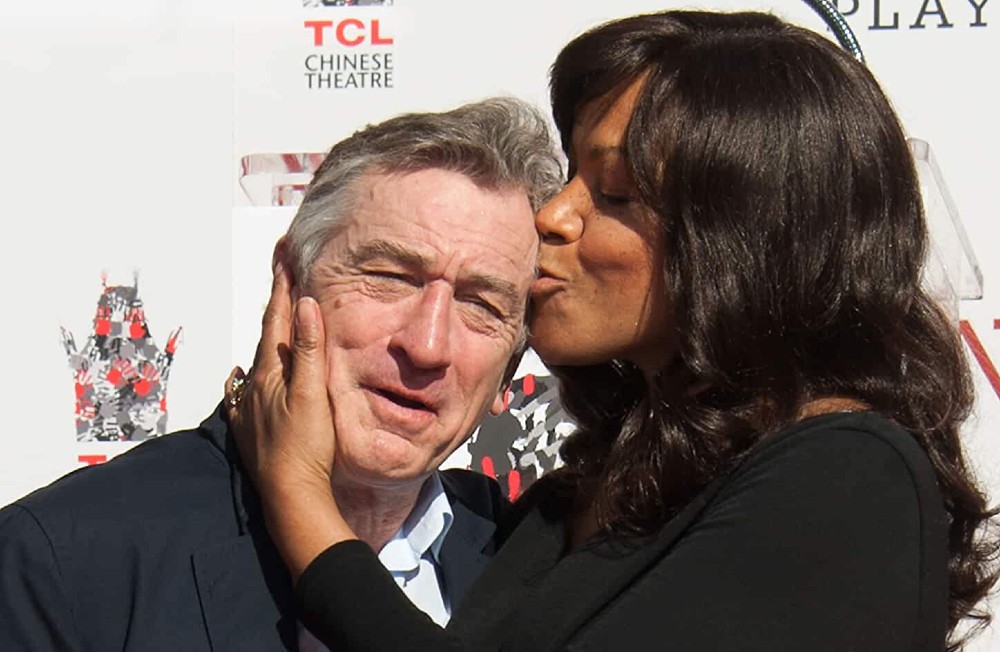 [Grace Hightower & Robert De Niro]
The couple patched up their differences and got back together in 2004 and renewed their vows of marriage.
The vow renewal event took place at Robert De Niro's Ulster County farm in the Catskill Mountains, New York. It was attended by Hollywood's A-list celebrities like- Ben Stiller, Martin Scorsese, Meryl Streep, Tom Brokaw, and others.
There were two judges officiating the event, "So that they can make sure this one sticks," joked De Niro. The event started with the couple lighting the candles and exchanging wedding bands. The guests were served champagne in the tents and offered food from Robert De Niro's Nobu restaurant.
Separation
Grace and Robert separated in November 2018 after a marriage of 20 years. It was an exciting, oscillating 20 years. A difficult separation but as the relationship soured, a necessary one. Robert De Niro spoke of the split in a statement released a week after the separation:
"Grace and I have two beautiful children together. We are entering a period of transition in our relationship which is a difficult but constructive process, I honor Grace as a wonderful mother and ask for privacy and respect from all as we proceed to develop our roles as partners in parenting."
Their eldest son Elliot was 20 and Helen, just six at the time of the separation. The parents have decided to remain friendly and bring up children with as much friendliness between them as possible.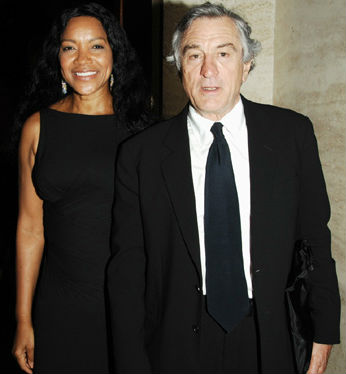 Image: Grace Hightower & Robert De Niro
Robert De Niro
Children
Elliot De Niro
Elliot was born on 18th March 1998 as the first child of Grace Hightower and Robert De Niro. Grace was 42 at the time.
Helen Grace De Niro
The couple had another child, a daughter Helen Grace De Niro born in December 2011 through a surrogate mother. Helen weighed 7 pounds and 2 ounces at birth. She is 13 years younger than her older brother Elliot.
Career
Unspoken: Diary of an Assassin (2017)
In the 2017 action movie "Unspoken: Diary of an Assassin" written and directed by Ron Yuan, Grace Hightower played a small role. Olivia Cheng played the lead role. Will Yun Lee, Zoë Bell, Ian Anthony Dale, Brian Tee were among the lead actors.
The Paperboy(2012)
In the 2012 Crime Drama movie, Grace played the role of girlfriend of 'Yardley Acheman' (played by David Oyelowo) an American pretending to be an Englishman and an investigative reporter from The Miami Times.
Lee Daniels is a family friend, her appearing in both "Precious" and "The Paperboy" was because of that.
Precious(2009)
In the academy award-nominated Drama movie "Precious", Grace plays in the small role of a social worker. The movie was a portrayal of a young woman's struggles with poverty and abuse.
The movie was nominated in six different categories at the Oscars and it won two (Best supporting actress-Mo'Nique and Best Adapted Screenplay- Geoffrey Fletcher)
Grace has also performed in the song "Somethin's Comin' My Way" from the movie. It was written by Dan Manjovi
Brotherhood(1997)
In the 1997 action, Fan-Film "Brotherhood" Grace appeared in a supporting role as Cris. The movie directed by Daniel Chung, written by Adam Bonsky, Roger Yuan, Ron Yuan. It starred Pete Antico, Ken Bryant, Alee Cao, Vanessa Cao, George Cheung, and others.
"NYPD Blue"
Grace appears in an episode of the popular 90's police crime drama "NYPD Blue" as an E.S.U. Woman. She appears in the episode "Zeppo Marks Brothers" (Season 1 Episode 18), it was aired on 22nd March 1994. It was Grace's first-time appearance on screen (any format)
Filmography
| Year | Movie | Character | Comment |
| --- | --- | --- | --- |
| 2017 | Unspoken: Diary of an Assassin | | |
| 2012 | The Paperboy | Yardley's Girlfriend | |
| 2009 | Precious | Social worker | also as a performer in the song "Somethin's Comin' My Way" |
| 1997 | Brotherhood | Cris | |
| 1994 | NYPD Blue | E.S.U. Woman | Episode: "Zeppo Marks Brothers" |
Interesting Facts & Trivia
Vogue magazine covered her 55th birthday party event in appreciation of her efforts towards charity. The events of the night were covered by the fashion journalist André Leon Talley.
She was invited by Pratt Institute to present the Creative Spirit Award to director Lee Daniels in 2010.
Flight attendant: Grace has previously worked as a flight attendant for 'Trans World Airlines'. Her passion for traveling and flying fueled her ambition to become one. She has stayed and worked in European cities like Paris & London. In Paris, she stayed at the "Hôtel de Suez" on the Left Bank and she learned to speak French there.
Odd Jobs: She has worked as a mutual fund trader (she wasn't a good one by her confession) [2], as a worker in a restaurant, flight attendant, mailroom worker, insurance agency worker, at the S. S. Kresge, the five & dime, among other small jobs.
Losing Diamond jewelry: maid of Robert & Grace's had stolen diamond earrings of Grace worth $95,500 which Robert had gifted her in 2006. However, the maid was caught and jewelry was recovered soon.
Southern Accent: She has a Southern American accent.
Speaks French: She learned to speak fluent French when she lived in Paris.
Body by Simone: Grace is an investor in the TriBeCa based high-end fitness studio "Body by Simone". [2]
Coffee aficionado: She loves coffee, it was one of the reasons her charity works involve coffee works. She likes her coffee with soy milk and Agave syrup. [2]
Philanthropy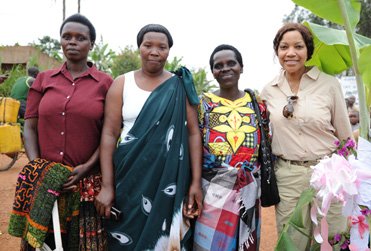 [Grace Hightower with the Rwandan women]
Grace Hightower & Coffees of Rwanda- A charity organization started by Grace in 2013 with the purpose of helping the lives of people of Rwanda. She was inspired by the Rwanda president who said 'Not just aid but trade' while asking the world to help him through trade opportunity and not just aid money. She decided to involve herself after watching the 2004 movie 'Hotel Rwanda', which depicted genocide that consumed Rwanda in 1994.
Coffee of Grace: Grace's Rwandan coffee is sold with the brand name "Coffee of Grace". Watch the video for the inspirational story behind it.
New York Women's Foundation(NYWF)- Grace is the board member of the charitable organization that is focused on women's health & economic issues.
Fund for Public Schools, New York- She is the member of the board of the organization, the foundation has been supporting public schools since 1982, supporting about 1800 public schools and more than million students.
Women's Heart Health Advisory Council: She has been associated with the initiative by Ronald Perelman to care for women's health.
International Women's Coffee Alliance: She is associated with the non-profit organization that helps with the education & training of women involved with the coffee industry.
American Cancer Society: she has worked in the promotion of the American Cancer Society and has been honored by them for her efforts towards health issues.
Hudson River protection: she supported the nonprofit organization which sought to protect the Hudson river and environment around it.
Autism Speaks: She supports Autism related organizations and events.
Quotes
What have I learned from bob? I'd say patience.
Good business means doing good for the communities in which we work.
(About dating Robert De Niro) It was an ease-in. It wasn't a whirlwind.
Everyone has something to contribute to this world. It's just a matter of being given that opportunity to do so
I don't encourage kids to eat sugar, but I do it
I hope people find compassion and find all this energy spent on terrorizing into something good.
My efforts are about teaching how to fish, not giving them fish (About her work in Rwanda)
[About her growing up in the Southern USA] Black, female, part Indian in the Deep South. I had it all coming at me."
We believe that good business means doing good for the communities in which we work. Through direct sourcing, fair trade, ethical practices, and environmental stewardship, our dedication to the coffee farmers around the world will allow them to create a sustainable business that can be passed from one generation to the next.
References