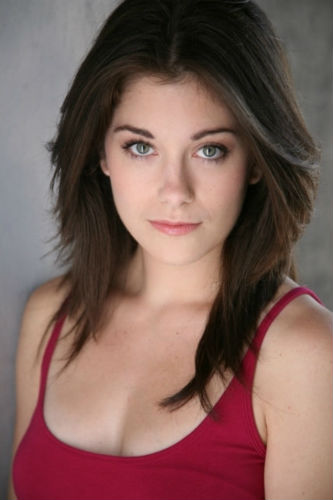 Elizabeth Alderfer
Date Of Birth
February 5, 1986
Age
37 years 4 months 0 days
Day of Birth
Wednesday
Place Of Birth
New York, United States
Zodiac Sign
Aquarius
Professions

Dancer

, Actress
Nickname

Liz

Other Name

Liz Alderfer
Personal Information
Residence

Los Angeles, California, United States




New York, United States

Religion
Christianity (Non-practicing)
Language
English
Star Sign
Aquarius
Nationality
American
Ethnicity
Caucasian
Complexion
White

Body Features & Measurements
Height

170 CM


5 Feet 7 Inches
Eye color
Green
Hair color
Brown
Weight

55 KG


121 lbs

Figure Measurements
33-26-34
Figure Type
Hourglass
Body Type
Athletic
Family Information
Father

Larry Alderfer

Mother

Janet Alderfer

Brother

Mike Alderfer

Niece
Jaclyn Alderfer
Sister In-Law
Ashley Alderfer

Education Qualifications
Education (Graduation)
Journalism Major (Double Major)
Alma Mater

Playwrights Horizons Theatre School

Love, Romance, Marriage
Husband
Ali Bouzari (Culinary scientist; married in 2018)
Boyfriend
Jamie Effros (Ex 2014)
Career Information
Debut (Movie)
Turtle Island (2013)
Years Active
2009–
Debut(Short movie)
Crown of Thorns (2009)
Debut (TV series)
The Good Wife (2013)
Favorites, Hobbies, Likes/ Dislikes
Hobby
Cooking
Favorite Food
Chicken (roast chicken)
Favorite Singer
Beyonce
Likes
Fugees (Music Band)
Elderflower (Flower)
Jack Johnson (Musician)
Melissa McCarthy
Favorite Sports Teams
Philadelphia Eagles
New York Mets
Favorite Beverage
Coffee
Favorite Brand
Apple
Social Networks, Web links
Facebook Profile
Elizabeth Alderfer Facebook Profile
Twitter Profile
Elizabeth Alderfer Twitter Profile
Instagram Profile
Elizabeth Alderfer Instagram Profile
Contact
Contact(Phone)

(212) 868-5233

Address
Elizabeth Alderfer, #24, 115, West 29th Street Suite 1102 New York, NY 10001 USA (Fan Mail)
Talent Agents
Door 24 ([3])
The Gersh ([3])
More Information
Friends
Eileen Sheehan (friend since childhood)
Yung-I Chang
Net worth

$1 Million- $5 Million
Biography
Elizabeth Alderfer is an American actress. Elizabeth Alderfer is popular for her roles- Olivia in Netflix series Disjointed, Ricki in Game Day(2017), Evy in Better Off Single(2016), Lindsey in The Passing Season(2016).
She plays Lynette in the NBC sitcom- A.P. Bio(2019-).
Childhood - Family
Elizabeth Alderfer was born on 5th February 1986 in New York, United States to Janet Alderfer(Mother) & Larry Alderfer(father) [13].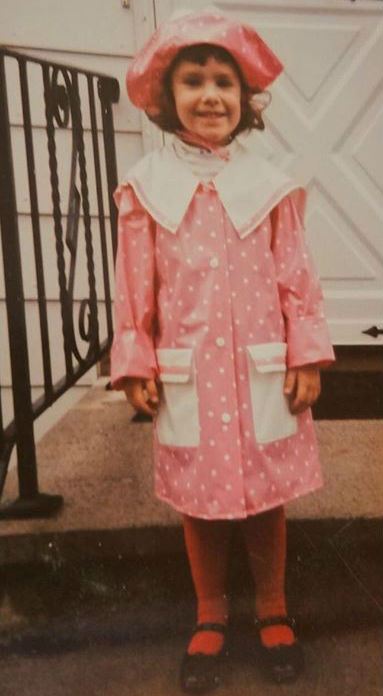 [ Elizabeth Alderfer childhood ]
Parents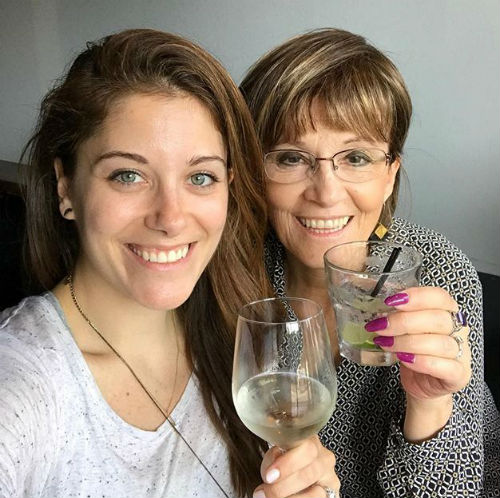 [ Elizabeth Alderfer's mother Janet Alderfer ]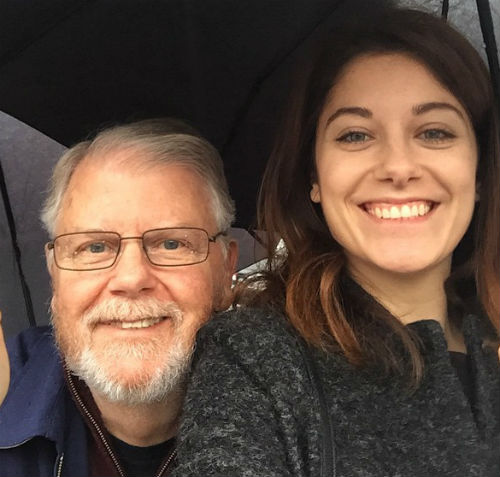 [ Elizabeth Alderfer with father ]
Brother
She has a brother named Mike Alderfer who is married to Ashley Alderfer. Jaclyn Alderfer is her niece through her brother.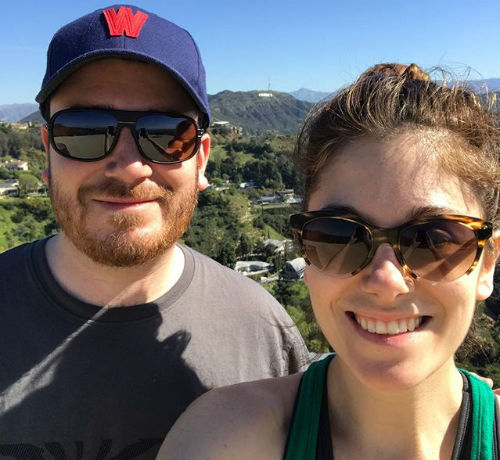 [ Elizabeth Alderfer with brother Mike ]
Education
Playwrights Horizons Theatre School: She has attended the 'Playwrights Horizons' theater school
High school: She participated in the musicals and the dancing events at high school. It eventually attracted her towards acting.
Graduation: she is a graduate with double majors in journalism.
Tisch School of Arts: She is a graduate from NYU's 'Tisch School of Arts'.
Marriage
Elizabeth Alderfer & Ali Bouzari
Elizabeth had been dating Chef, Culinary scientist Ali Bouzari (author of IACP award winning book- INGREDIENT) [6] for some time. The couple got married in September 2018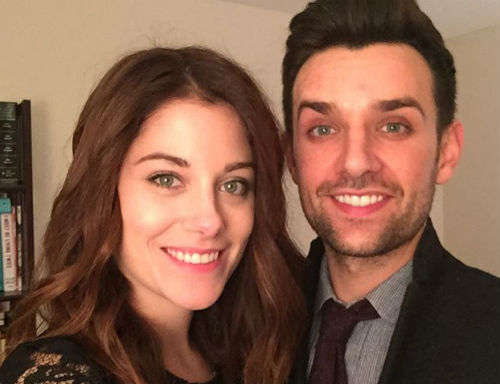 [ Elizabeth Alderfer with boyfriend Ali Bouzari ]
Facts & Trivia
General Electric ad: Elizabeth Alderfer has appeared as jet engine building Engineer Sarah in a General Electric ad campaign of 2016. Those were titled [2]

Sarah: Building Amazing Things
Sarah: Building Machines That Can Talk
Sarah Explains: Digidustrial?

Animal Lover: She likes puppies and has a few at home, one of her pets is named Mochi.
First ever Apple item: Her first Apple brand device was an ipod.
Photography: She likes photographing Flowers & other beautiful things.
Dancing: She started as a dancer, she participated in the musicals at High School which developed her interest in acting.
She has a fun take on her being an actress. Her Twitter profile in 2020 read "I Make Faces" [4]
She called Adam Sandler's acceptance at the "Independent Film Spirit Awards" in 2020 as the "best acceptance speech of all time" [5]
Car: She drives a Corolla [8]
Lez: She was nicknamed "Lez" in her elementary school. At home she is called "Liz" though. [14]
Basketball: she is good at sports, especially basketball.
Are Elizabeth Alderfer and Debra Messing related?

No, the two have facial similarities, but they are not related
[ Christopher Spartz & Elizabeth Alderfer playing basketball]
Activism
Gun violence in the United States: She is a Gun Control advocate, has demanded for strict control of guns in the United States.
Women's March: She participated in the 2017 Women's march of the United States against the president of USA (2017) Donald Trump..
Free Rodney Reed: She signed the petition to stop the execution of Rodney Reed, who is believed to have been wrongly convicted in the murder of a woman named Stacey Stites. [7]
Salty Brine's Living Record Collection: She donated to 'Salty Brine's Living Record Collection', an attempt to bring new cabaret to New York City audience.
Filmography
Movies List
| Year | Movie | Character | Comments |
| --- | --- | --- | --- |
| 2017 | Game Day | Ricki | |
| 2016 | The Passing Season | Lindsey | |
| 2016 | Better Off Single | Evy | |
| 2013 | Sperm Boat | Johnette | TV Movie |
| 2013 | Turtle Island | Laura | |
TV Series List
| Year | Series | Character | Comments |
| --- | --- | --- | --- |
| | The United States of Al | Lizzie | |
| 2019 | Super Simple Love Story | | "Pilot" (season 1 Episode 1) |
| 2019 | Bull | Whitney Holland | "Fantastica Voyage" (Season 4 Episode 2) |
| 2019 | A.P. Bio | Lynette | Recurring; 8 episodes; Season 2; can be streamed on Hulu |
| 2019 | The Passage | Rachel | "Whose Blood Is That?" (Season 1 Episode 4) |
| 2017-2018 | Disjointed | Olivia | All 20 episodes; Main Role; Netflix series |
| 2016 | Orange Is the New Black | Ann-Marie | It Sounded Nicer in My Head" (Season 4 Episode 7) |
| 2015 | Eye Candy | Dr. Vivian Wells | "ICU" ( Season 1 Episode 6) |
| 2015 | Forever | Lydia | "The King of Columbus Circle" (Season 1 Episode 15) |
| 2014 | Unforgettable | Lauren | "Til Death" ( Season 2 Episode 8) |
| 2013 | Golden Boy | Angie McGuire | "McKenzie on Fire" (Season 1 Episode 7) |
| 2013 | The Good Wife | Anna Buday | "Je Ne Sais What?" (Season 4 Episode 12) |
Short Movies List
| Year | Movie | Character | Comments |
| --- | --- | --- | --- |
| 2013 | Delilah Descends | Delilah | Lead Role |
| 2012 | Incoming | Avery | |
| 2009 | Crown of Thorns | Christina | |
Stage/ Theater
| Year | Play | Character | Comments |
| --- | --- | --- | --- |
| | Debutante | | |
| | All the Rats and Rags | | |
| | The Footage | | |
| | Ideal | | |
| | Ivanoff | | |
| | Blind Alley Guy | | |
Quotes
It's going to be a dropped-half-my-cliff-bar-between-the-seat-and-the-window kind of flight
When I'm wearing a onesie and go to pee I like to pretend I'm a superhero rather than just a stupid slave to fashion.
The Siri voice changed with my phone update and now there's a stranger in my house
Never stop demanding the best from our leaders and each other
I'm a lady in the streets but a freak when I'm eating roast chicken.
There are two kinds of people: those who move shit to clean, and those who don't.
Is it weird that I did my hair and makeup for a voiceover audition?
Dear Men with beards, kindly groom along your actual jaw line. Not where you wish your jaw line was. Thanks.
I am the luckiest gal [About her husband being a fantastic cook]
Hi I'm 32 and just discovered how helpful lists are. [10]
The Siri voice changed with my phone update and now there's a stranger in my house [11]
Sources
Elizabeth Alderfer- Talent agents