Biography
Natalia Dyer is an American TV & Movie actress. She is popular for playing the roles- Nancy Wheeler in Stranger Things, Davina in I Believe in Unicorns (2014), Clarissa Granger in Hannah Montana: The Movie(2009), Grace in Blue Like Jazz(2012).
Natalia Dyer was born on 13th January 1997 in Nashville, Tennessee, United States.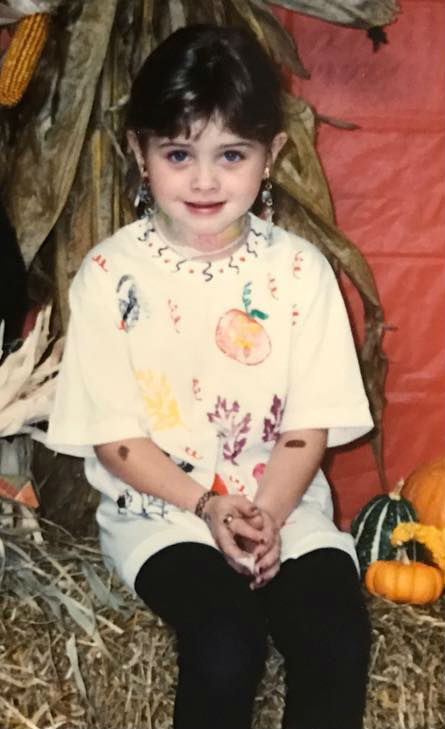 Image: Natalia Dyer childhood
Natalia Dyer: Facts & Trivia
Natalia Dyer attended San Diego Comic-Con(2016).
Career breakthrough: Natalia's role as Nancy Wheeler in Stranger Things gave her a breakthrough on TV, she has become a familiar face after the first season.
Stranger Things was mostly filmed in Georgia.
Preparation for Stranger Things: As preparation for her role in the TV Series she watched all the 1980 classic movies and shows like- Close encounters of the 3rd kind(1977), A Nightmare on Elm Street (1984), The Clash, Poltergeist and others.
New York University: She studied at The Gallatin School of Individualized Study, a interdisciplinary college in NYU.
Awards & Nominations: She has received couple of nominations for her acting in Stranger Things including- at Screen Actors Guild Awards, Young Artist Awards. She won the Screen Actors Guild Awards in 2017. She has a nomination at the Screen Actors Guild Awards(2018) along with the entire cast
Her Mantra in Life- Everything happens for a reason.
She feels she has to believe in monsters (For her role in Stranger Things)
Her biggest fear: Flying in the airplane.
She has stunning resemblance to Emmy Rossum, she can pass off as her younger sister
She auditioned for "I Believe in Unicorns" through a tape and sent it to them
Variety magazine praised her performance in their column as "Sensitively observed & arrestingly impressionistic"
She was a floater in high school, she moved between lot of different groups.
She has a younger sister, who is younger to her by approximately 7 years.
She watched La La Land in 2016 and really liked it.
Hardest scene from Stranger things: according to her is there scene where she is covered in the nether goo and had to crawl into a tree. Pool scene was her favorite.
She drinks lot of water in the morning and likes to walk.
The best advice she has ever received: Question everything (from her dad).
Perfect smoothie according to her: Lots of berries & greens, almond milk and little cardamom.
For her hair she uses- Oribe Dry Texture Spray
Her go to lipstick- Urban Decay's lipstick in Carnal.
Beginning of acting: When she was in elementary school sports camp she staged a sprained ankle, her parents moved her to drama camp which had a spot available, that is when her interest in acting took off
She doesn't like horror movies.
As a kid she had Attention Deficit Hyperactivity Disorder(ADHD).
She has a pet dog named- Ozzy.
Natalia Dyer: Quotes
[About co-star Winona Ryder] Winona is amazing. she is great at what she does, she can really get down to business. But between the takes she is fun and she is grounded, smiling and laughing, she is a pleasure to be with.
I genuinely believe that everything works out in the end, good vibes attract good vibes. Just trust the universe to do what the universe is supposed to be doing.
[About Flying in airplane] Every time I fly I think I'm going to die or lose a good minute.
[About success of Stranger Things] It is absolutely exciting, it is just like mental, to see the fan base, to hear them is really cool.
[Her advice to kids at 13] At 13 kids are mean, your face is breaking out and it's a lot of stress & a lot of things are out of your control. It's going to get better.
In this day and age.. An ultimate definition of who you are and how popular you are and how much people like you [is apparently decided by] friends and likes. It's not real.
Social media is not real life. It can be good and it can be fun, but you can't let it get toxic. Your friends are real, You are real and what you think of yourself is real, not others' opinions.
I'm not much one for horror stuff.. I'm really drawn to relationship stories and human emotions.
I'm really interested in playing cool characters and telling cool stories, just being a part of that in any capacity.
I know there's a lot of hate out there so I just wanted to voice my love and support for candy corn
I think the most beautiful thing is being happy- it really shows when someone is genuinely happy.
(about millennials) I guess I think generalizations are a misunderstanding from the get go.
As a woman, you have to speak up, You feel like in order to be heard you have to be a little more aggressive. It's a fine balance.
We are all kids playing pretend in a way
Part of the life of an actor is just waiting on the precipice of what the universe is going to deal out for you
Natalia Dyer: Filmography
Movies
Tuscaloosa(2018): She acted as Virginia in the Drama directed by Philip Harder created by Philip Harder, W. Glasgow Phillips with the cast Natalia Dyer, Devon Bostick, Tate Donovan.
Mountain Rest(2018): She plays Clara in the Drama directed by Alex O Eaton created by Alex O Eaton with stars- Shawn Hatosy, Frances Conroy, Natalia Dyer playing important roles.
After Darkness(2017): Natalia appeared as Clara Beaty in the Family Drama movie by Batan Silva starring Valorie Curry, Natalia Dyer, Kyra Sedgwick in the lead.
Long Nights Short Mornings(2016): She portrayed the character- Marie in the Drama movie directed by Chadd Harbold starring Paten Hughes, Shiloh Fernandez, Ella Rae Peck in the lead.
I Believe in Unicorns(2014): She portrayed the character- Davina in the Drama movie directed by Leah Meyerhoff starring Peter Vack, Natalia Dyer, Julia Garner in the lead.
Don't Let Me Go(2013): Natalia appeared as Banshee in this Horror Fantasy directed by Giorgio Serafini , it stars Isabelle Fuhrman, Natalia Dyer, James Le Gros in the cast.
Blue Like Jazz(2012): She played the role of Grace in the Comedy Drama movie directed by Steve Taylor starring Marshall Allman, Claire Holt, Tania Raymonde in the main roles.
The Greening of Whitney Brown(2011): She portrayed the role- Lily in the Adventure movie directed by Peter Skillman Odiorne featuring Sammi Hanratty, Aidan Quinn, Brooke Shields in the cast.
Hannah Montana: The Movie(2009): Natalia played Clarissa Granger in the Comedy Drama directed by Peter Chelsom with stars- Billy Ray Cyrus, Emily Osment, Miley Cyrus in the lead.
TV Series
Stranger Things(2016): She acted as Nancy Wheeler in the Horror Fantasy Drama Series starring Millie Bobby Brown, Finn Wolfhard, Winona Ryder in the lead.
TV Shows
Celebrity Page
The Talk
Extra
Entertainment Tonight
Other Works
After Her(2018): She plays Hailey in the Mystery short drama directed & created by Aly Migliori with the cast of Christopher Dylan White, Natalia Dyer.
Beyond Stranger Things(2017): Natalia Dyer appeared in the TV documentary on the TV series Stranger Things.
Yes, God, Yes(2017): She acted as Alice in this Comedy Drama directed & produced by Karen Maine, it has Natalia Dyer, Joe Reece, John Doherty in the main roles.
Till Dark(2015): She portrayed Lucy in the Thriller Drama directed by Quinn Shephard created by Reel Enigma, Naive Pictures, Quinn Shephard , cast includes Will Denton, Ian Colletti, Natalia Dyer
The City at Night(2014): She portrayed the role of Adeline in this Drama directed by Cory Santilli, it features Jack Burk Goldman, Doua Moua in the cast.
Too Sunny for Santa(2010): Natalia Dyer portrayed the character of Janie in the Drama directed by Erica Tachoir created by Buffalo Picture House, Erica Tachoir , cast includes Joshua Childs, Natalia Dyer, Jared Carter
Natalia Dyer: Photos, Pictures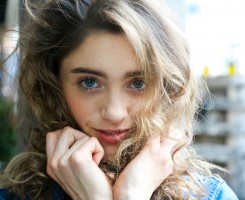 Natalia Dyer

Natalia Dyer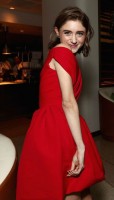 Natalia Dyer

Natalia Dyer

Natalia Dyer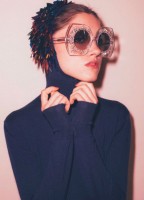 Natalia Dyer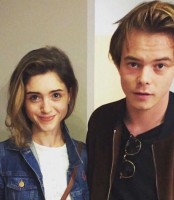 Natalia Dyer with her boyfriend Charlie Heaton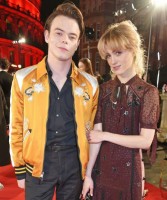 Natalia Dyer with her boyfriend Charlie Heaton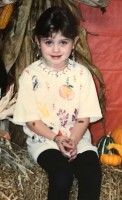 Natalia Dyer childhood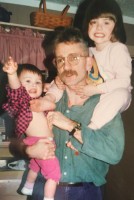 Natalia Dyer childhood with her father & sister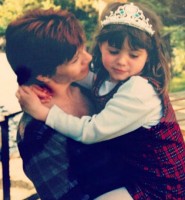 Natalia Dyer childhood with her Mother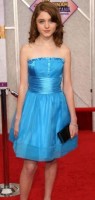 Young Natalia Dyer childhood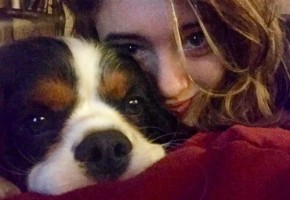 Natalia Dyer with her pup Ozzy