Biography
Isaac Hempstead Wright is an English actor who is famous for his role as Brandon Stark in the most popular show on earth - Game of Thrones. He studied acting in the Kent Youth Theatre in Canterbury along with doing commercials. His handsome face is very much liked by the public.
Isaac Hempstead Wright was born on 9th April 1999 in Kent, England, United Kingdom.
Awards and nominations
Due to exemplary performance in Game of Thrones he earned two Screen Actors Guild Awards nominations due to Outstanding Performance from an Ensemble in Drama Series at the 18th and 20th Screen Actors Guild Awards.
He was nominated as the best ensemble in Scream Awards for Game of Thrones in 2011
Facts and Trivia
Entry into acting: He actually had no innate interest in acting and joined the drama simpy to skip playing football in the cold months typical to UK climate.
It is widely believed throughout the internet that he is saving his Game of Thrones remuneration to do PhD. This is false and is confirmed by Isaac himself who has no intention of doing a PhD.
He did not appear in season 5 of Game of Thrones but was one of the principal characters vital to the storyline in 6th season.
Awards and nominations -
Nomination for Young artist Award as best suporting actor in a TV series.
He was living with this family in his birthplace Kent itself.
He currently lives with his friend and co-star Dean-Charles Chapman (Tommen Baratheon in Game of Thrones)
He is a student in Birmingham university studying maths and music.
He feels that Khristian nairn(Hodor) is like a brother father figure to him and they are so close that Kristian also came to Issac's birthday also.
He's been playing the guitar for quite a while now
While filming for Game of Thrones there was artificial simulation of fake snow which was essentially photographic paper processed into bits and pieces.
He felt being the Prince of Winterfell in season 2 of Game of Thrones to be extremely cool.
He also had a chance to meet with his favorite music band The Libertines.
He feels that his character from Bran teaches one thing that there is purpose for everyone which they have to fulfill.
Voice Artist: He has lent voice to characters in many TV shows & Films such as- Revolting Rhymes Part Two, The Boxtrolls, Family Guy
British GQ Style magazine covred his photos in March 2017
He has been promoting charity works through Social media.
Once wore Batman costume to San Diego Comic Con.
Likes pets, has dogs named Ted & Rosie.
Quotes
If Game of Thrones were real I would be dead in 5 minutes.
Bran is a character whose experiences are luckily very far from my own. You know I haven't had my entire family murdered and turned into a tree wizard well what I think a sense that bran really does represent is the essence of really struggling through a hardship.
The kind of medieval times in which there was an extraordinary amount of treachery and so many
villainous characters who were constantly being dethroned and killed that's what made it dynamic and interesting those times.
I started hearing people talking about it(Game of Thrones) a bit more in season 3 like it started getting referenced and some you know pop-culture shows and then like season four was like our kid is actually big and I think season 5 is when it properly skyrocketed and it's just got more and more surreal beyond then like last year at comic-con we had a police escort to take us to the to the to the Convention Center and just to have a show that commands that kind of power is fascinating.
You start wanting something in Game of Thrones it's probably not going to happen. You start thinking oh I know where this is going to go it goes the opposite way.
He's(Bran) seen Game of Thrones. He's seen the prequels He's seen the sequels. Bran is your go-to guy.
Marvelling at this most surreal existence I have found myself living. Love it.
I think I understand what I misunderstood before.
Another horrifying massacre. So sad that civilisation still isn't past this barbaric nonsense. Thinking of you Paris.
In the absence of any dessert in my house I made a bowl of cake icing. Needless to say it doesn't taste very nice without a cake!
About to do an afternoon of tutoring. :/ Maester Luwin is not available :( and I'll be doing French and German, not Dothraki
Bran is never going to be a warrior. I don't anticipate us ever seeing Bran charging on horseback toward a dragon like Jaime Lannister. But Bran's strength is having all this knowledge, using it wisely, and guiding people in the right direction. That's where he will be most useful and crucial. Just like Samwell Tarly.
I've seen a lot of people doing screenshots of all the sex scenes, and photoshopping Bran into them, like he's watching live porn.
Isaac Hempstead Wright: Photos, Pictures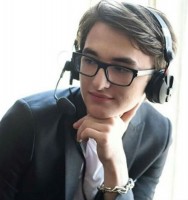 Isaac Hempstead Wright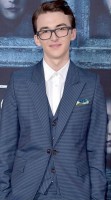 Isaac Hempstead Wright

Isaac Hempstead Wright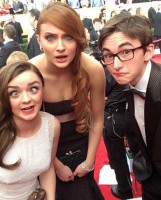 Isaac Hempstead Wright with co-stars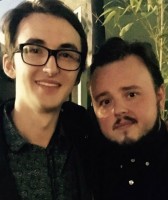 John Bradley West