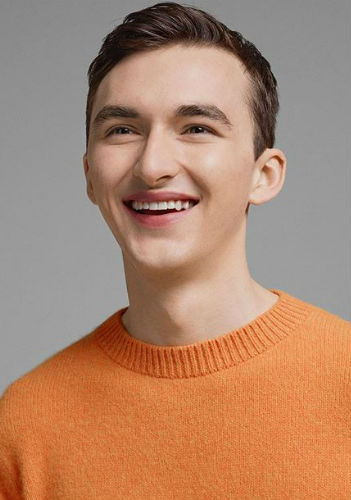 Isaac Hempstead Wright
Date Of Birth
April 9, 1999
Age
24 years 7 months 22 days
Day of Birth
Friday
Place Of Birth
Surrey, England, United Kingdom
Zodiac Sign
Aries
Birth Name
Isaac William Hempstead
Other Names

Isaac H. Wright

,

Isaac Wright

Name(Native Language)
English
Personal Information
Religion
Atheist Humanist
Language
English
Star Sign
Aries
Nationality

British

Ethnicities
English , Caucasian
Complexion
White
Famous For
Brandon Stark, Game of Thrones
Body Features & Measurements
Height

181 CM


5 Feet 11 Inches
Eye color
Dark Brown
Hair color
Dark Brown
Weight

64 KG


141 lbs

Shoe Size
8 (US)
Figure Type
Rectangle
Body Type
Slim
Chest size
34 (in 2017)
Waist Size
28
Biceps Size
12
Family Information
Mother

Helen Wright

Education Qualifications
Education(School)
Queen Elizabeth Grammar School (Faversham)
Alma Mater

University of Birmingham


Kent Youth Theatre (Canterbury)
Career Information
Debut (Movie)
The Awakening
Years Active
2011–
Favorites, Hobbies, Likes/ Dislikes
Hobbies
Baking
Pianist
Favorite Food
Tacos
Favorite Movie
The illusionist ([4])
Favorite Musician
Charlie Mingus
Favorite TV shows
Trigger Happy TV
Spongebob square pants
The Simpsons
Favorite Music Bands
Velvet undergorund
The Beatles
The libertines
Likes
Coffee (Starbucks)
Chocolate
Sushi
Calamari
Burgers (McDonalds)
Favorite Character
Tyrion Lannister (among Game of Thrones characters)
Favorite Musics
Classical music
Jazz
Favorite Pet
Dog
Favorite Composer
Franz Liszt (As a student of music Isaac has studied Franz's music)
Social Networks, Web links
Facebook Profile
Isaac Hempstead Wright Facebook Profile
Twitter Profile
Isaac Hempstead Wright Twitter Profile
Instagram Profile
Isaac Hempstead Wright Instagram Profile
More Information
Friends
Dean-Charles Chapman
Nell Tiger Free
Maisie Williams (Actress)
David J East
Sophie Turner (Actress)
Net worth

$5-10 Million

Instruments
Drums
Piano
Biography
Isaac Hempstead Wright is an English actor who is famous for his role as Brandon Stark in the most popular TV show of our times- Game of Thrones. His role as the key character of the show & his handsome face have made him a hearthrob of the young girls. He has won the Best Young Artist award for his role as Bran Stark at the TiBS Scifi Awards.
He is recently working in the science fiction movie Voyagers with actors Colin Farrell & Tye Sheridan and in the other project- The Blue Mauritius.
Childhood - Family
Isaac William Hempstead was born on 9th April 1999 in Kent/ Surrey, England, United Kingdom to Helen Wright(Mother)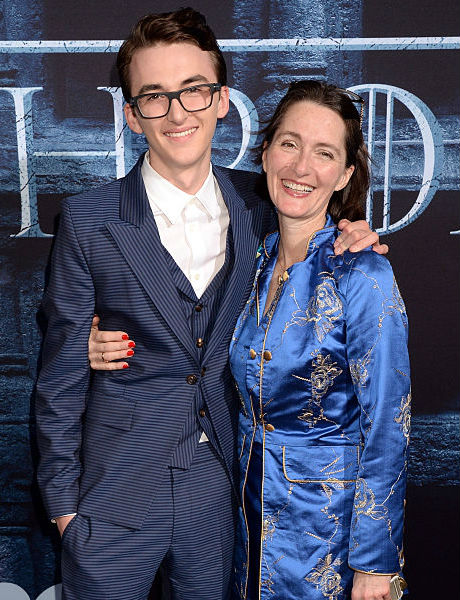 [ Isaac Hempstead Wright with Mom Helen Wright ]
He grew up with his family in his birthplace Kent and lived there under he had to move out for the sake of Job and Education. His mother Helen followed him wherever his schedule took him when he was little, Isaac has been roaming around alone with friends after he turned 18.
He has older siblings. One of them a sister [2]
Parents
Both his mother and father are school teachers. His stepfather is in the printing business. [2]
Education
School: He attended the 'Queen Elizabeth Grammar School'- a co-educational state grammar school located in Faversham, Kent, South East England.
Kent Youth Theatre: He studied acting at the KYT, an acting school as well as an agency that trains young kids in acting skills and helps them find jobs.
University of Birmingham: He joined Birmingham university in 2017 to study Maths & Music. However he dropped out of college to continue his career in acting.
University College London: In 2019 Isaac rejoined university at the 'University College London' where he is studying Neuroscience while also continuing his acting career.
Girlfriend - Dating
Isaac Hempstead Wright & Harriet Kean [?]
There are rumors that Isaac could be dating Harriet Kean, a junior news editor with Grazia magazine. she has previously worked at Evening standard, Dazed & Conde Nast. They have been sighted together at coffee shops, music events and the London subway.
They are posting pics of them going places together on their instagram profiles. Makes us wonder if they are together as a couple or just friends.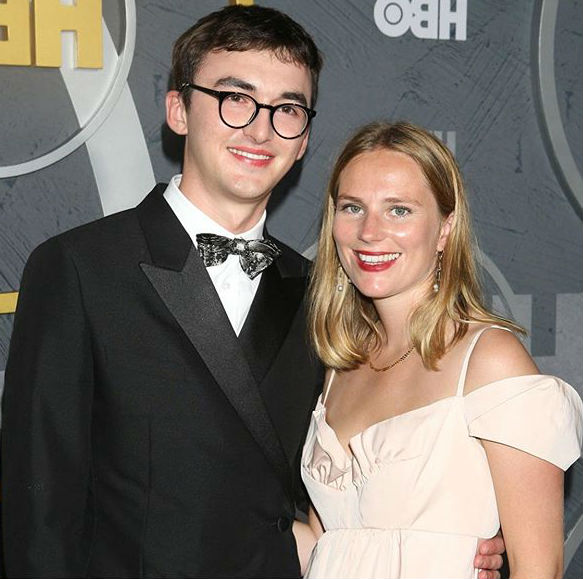 [ Isaac Hempstead Wright & Harriet Kean attended the Emmy's together for 'Game of Thrones']
Isaac Hempstead Wright & Sofie Jackson
Isaac has dated Sofie Jackson for a few years before saying good byes around 2018. It was her influence that helped him grow interest in reading books. As per the media reports she had not watched even one episode of Game of Thrones while they dated. they have attended the NME awards together.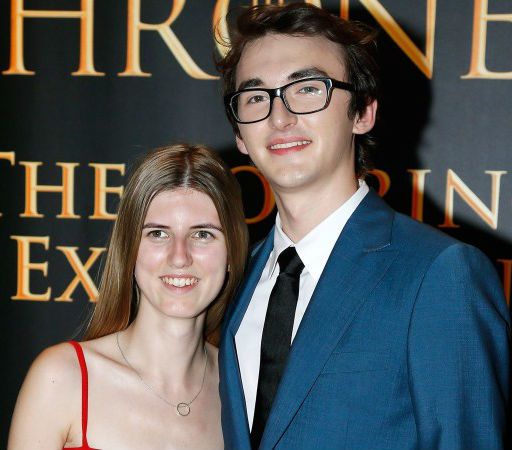 [ Isaac Hempstead Wright& Sofie Jackson ]
Facts and Trivia
Acting: As a child he was fond of make-believe games, his natural tendencies drew him towards the drama group. [2]
Child actor: His drama teacher realized he had the essential qualities of- Ability, Enthusiasm, Listening & Patience that make him a good fit to play the child actor and encouraged him to go for auditions. [2]
A Royal Roommate: He currently lives with his friend and co-star Dean-Charles Chapman (Tommen Baratheon in Game of Thrones)
Isaac had appeared in a commercial previous to landing the role in Game of Thrones.
Hodor's brother: He feels that Khristian nairn(Hodor) is like a brother figure to him and they are so close that Kristian also came to Issac's birthday also.
Musician: He is quite interested in Music, Music is one of the subjects he has chosen to study at the university. He has been playing the guitar since his childhood days. He also plays Ukelele & Piano.
He felt being the Prince of Winterfell in season 2 of Game of Thrones to be extremely cool.
The Libertines: He had a chance once to meet with his favorite music band- The Libertines.
The purpose of Life: He feels that his character Bran Stark from GoT teaches one important thing- that there is purpose for everyone which they have to fulfill.
Baking & Cooking: He once baked a bowl of cake icing without any desserts in the house. It didn't taste nice without a cake.
Languages: He has been studying French and German languages. Dothraki is of course an added bonus he learned on the sets of Game of Thrones:)
Hempstead vs Wright: Isaac was born Isaac William Hempstead, he changed his name for the screen to his mother's maiden name 'Wright', he uses both the surnames, he is now 'Isaac Hempstead Wright'
Sherlock Holmes: Isaac is a huge Sherlock Holmes fan. After the completion of shooting of 'Game of Thrones' he was asked about the TV series he would be keen to join. Isaac named 'Sherlock', starring- Benedict Cumberbatch (Sherlock Holmes) & Martin Freeman (Doctor John Watson)
Isaac's girlfriend and mother have influenced what he books he has read, Five Books that have influenced him the most are: [5]

Brave New World (Author: Aldous Huxley)
Lucky Jim (Author: Kingsley Amis)
Slaughterhouse 5 (Author: Kurt Vonnegut)
The London Nobody Knows (Author: Geoffrey Fletcher)
Franz Liszt: Musician, Celebrity, Superstar (Author: Oliver Hilmes)

Writer: Isaac writes stuff sometimes, he wishes to write an autobiography some day and tell stories from the sets of Game of Thrones and unique stories from his growing days.
Endorsements he has made, promotions (online/ offline) he has been part of are:

Ami Alexandre mattiussi (Paris)
ICONIC UNITED
Magic: The Gathering (card game)
War Child UK
Zegna (fashion for men)

Philanthropy:

He has been promoting charity works through his social media accounts.
Brain Tumour charity: He encouraged his followers on twitter to donate to the 'Brain Tumour' cause, to help the financially needy patients.
Blue Cross: He appeared in a promotional project with his own pets with "Blue Cross", they are a charity for animal related things.
He met Leon at the Wales Comic Con and posted the pics on twitter encouraging his fans to help raise money for his SDR surgery (Selective dorsal rhizotomy).
Animal Lover
Isaac Likes pets, he has dogs named Ted & Rosie. he was shot by Rankin Photography In a project for "Blue Cross", an animal charity foundation.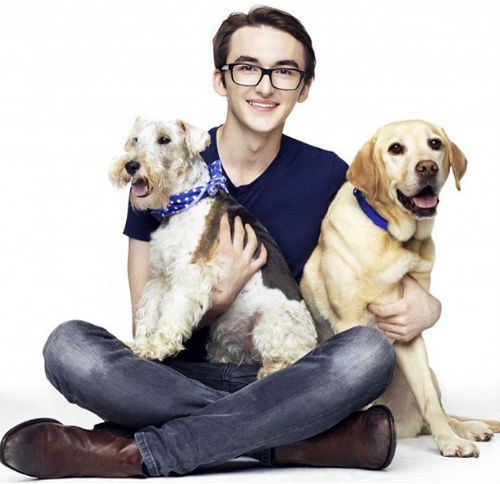 [ Isaac Hempstead Wright with his pets ]
Activism
Isaac supported the Humanists UK efforts to oppose the ban on the advertising that spoke of "No God".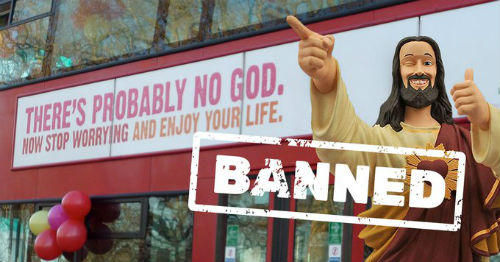 [ Isaac Hempstead Wright]
"Ban adverts that discriminate, harass, and incite hatred, but don't ban legitimate free speech" said Isaac while supporting the organization's petition to reinstate the ads.
Questions & Answers
How did Isaac Hempstead become a actor?

He was trying football in his local football club on Saturdays for a while, he traded his time in the cold football field to the warm insides of the local drama club. (ironically he spent his next 10 years of acting career on the cold-freezing sets of 'Game of Thrones)[2]

Is he saving his money to do a PhD?

It is widely believed throughout the internet that he is saving his Game of Thrones remuneration to do a PhD. This is false and is confirmed by Isaac himself who has no intention of doing a PhD.

What is Isaac's religion?

Isaac is an atheist humanist. In 2019 December He became a patron of the charity organization- Humanists UK
Career
Voice Artist: He has lent voice to characters in many TV shows & Films such as- Revolting Rhymes Part Two, The Boxtrolls, Family Guy
Game of Thrones
Isaac's parents were skeptical of his career as a child actor. They allowed him only six auditions. Game of Thrones audition was the 6th and final audition he faced, luckily for him he got the role.
After he was selected for the role, his parents were asked to sign a 30 page contract, signing him for the role for 6 years. His parents wondered if it was good for him at age 10 to have the next 6 years of his life spent in the sets of a TV series. His parents finally decided to give him a chance in acting. It turned out to be a huge turning point in his life.
He had a difficult time adjusting to the cold temperatures of Belfast, Northern Ireland and then going to the sunny Spain where temperature was hot and very taxing. However he cherishes his time around the cast and crew. Khristian nairn (who played Hodor) & Isaac had a very friendly relationship, almost like that of brothers. Dean-Charles Chapman (Tommen Baratheon) & Isaac became roommates later on.
Isaac played Brandon Stark, the second son of Lord Eddard & Catelyn Stark of Winterfell. He was pushed down the palace building by Jaime Lannister to cover his incestuous relationship with his sister Cersei. Brandon survived the accident but became paraplegic (impairment of motor organs).
Brandon survives the hunt carried to kill him, he becomes a clairvoyant, grows in wisdom during his exile up in the north. He goes on to become a wise counselor and then made the king in the end.
He did not appear in the fifth season of Game of Thrones but was one of the principal characters vital to the storyline in the next seasons.
Filmography
Movies List
| Year | Movie | Character | Comment |
| --- | --- | --- | --- |
| TBA | The Blue Mauritius | Stephen | |
| 2020 | Voyagers | | |
| 2016 | Un conte peut en cacher un autre | Jack | |
| 2014 | The Boxtrolls | Eggs (voice) | |
| 2013 | Closed Circuit | Tom Rose | |
| 2011 | The Awakening | Tom Hill | |
TV Series List
| Year | Series | Character | Comment |
| --- | --- | --- | --- |
| 2011-2019 | Game of Thrones | Bran Stark | Main role; 40 Episodes (Season 1-4,6) |
| 2016 | Revolting Rhymes | Jack (voice) | Revolting Rhymes Part Two (Season 1 Episode 2) |
| 2014 | Family Guy | Aidan (voice) | Chap Stewie (Season 12 Episode 21) |
Soundtrack
Isaac has performed in the song "It's a Long Way to Tipperary" from the episode "Chap Stewie" of the TV series Family Guy.
Music Video
Isaac has appeared the video song "Exists" by the English rock band "Foals". It was directed by Albert Moya and featured French actress Christa Théret alongside Isaac as the students at a fencing academy.
The song was 5 minutes 57 seconds long (video song posted on youtube is 6 minutes 39 seconds long), the song was written by Edwin Congreave, Jack Bevan, Jimmy Smith & Yannis Philippakis of Foals. The video was filmed in the beautiful sceneries of Budapest (Ice and snow doesn't seem to leave Isaac alone).
[ FOALS - Exits ]
Awards & Nominations
Isaac has received a plethora of award nominations for his role as Bran Stark in the hugely popular TV show- Game Of Thrones.
| Year | Won? | Award | Project | Category | Comments |
| --- | --- | --- | --- | --- | --- |
| 2019 | Nomination | Screen Actors Guild Awards | Game of Thrones | Outstanding Performance by an Ensemble | |
| 2017 | Nomination | Screen Actors Guild Awards | Game of Thrones | Outstanding Performance by an Ensemble | |
| 2013 | Nomination | Screen Actors Guild Awards | Game of Thrones | Outstanding Performance by an Ensemble | |
| 2013 | Nomination | Young Artist Awards | Game of Thrones | Best Supporting Young Actor | |
| 2013 | WON | TiBS Scifi Awards | Game of Thrones | Best Young Actor | |
| 2011 | Nomination | Screen Actors Guild Awards | Game of Thrones | Outstanding Performance by an Ensemble | |
| 2011 | Nomination | Scream Awards | Game of Thrones | Best Ensemble | |
News & Updates
He was on the Jimmy Kimmel show in April 2019
Esquire UK covered him in April 2019
He was on the cover page of Roller Coaster magazine (SS 19) in March 2019
He was on the cover page of Zoom magazine in March 2019
He celebrated 2017 Christmas in a London pub with friends
British GQ Style magazine featured his photos in March 2017
He once wore the Batman costume to San Diego Comic Con.
He was featured on the cover page of "F**ing young" SS19 "FAMILY" issue.
Quotes
If Game of Thrones were real I would be dead in 5 minutes.
Bran is a character whose experiences are luckily very far from my own. You know I haven't had my entire family murdered and turned into a tree wizard
The kind of medieval times in which there was an extraordinary amount of treachery and so many villainous characters who were constantly being dethroned & killed, that's what made it dynamic & interesting times.
I think I understand what I misunderstood before.
Bran becoming king is a victory for the still and considered people of this world, who too often get sidelined by the commotion of those who are louder and more reactionary. [2]
Sources