Biography
Dylan Minnette is an American actor, musician.
He was born on 29th December 1996 in Evansville, Indiana, United States. He grew up in Champaign, Illinois to Robyn Maker-Minnette(mother) and Craig Minnette(father). He lives in Los Angeles, California for his job. His grandparents Richard Minnette(grandfather) & Ann Minnette(mother) are from Covington.
School: He studied in Champaign school, when he was on sets he had a private tutor who taught him classes on the sets, he was also faxed classes.
Dylan Minnette & Kerris Dorsey relationship: Dylan and Kerris played as siblings Anthony Cooper & Emily Cooper in the TV series Alexander and the Terrible, Horrible, No Good, Very Bad Day. The relationship blossomed into love and the couple have been living together since.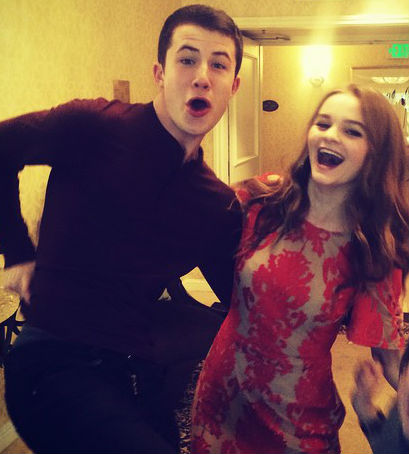 Image: Dylan Minnette with girlfriend Kerris Dorsey
Dylan Minnette: Interesting Facts
Dylan has appeared in numerous commercials including Tide & GMC commercials. His grandparents were not aware of his work and they saw him on Tide commercial on TV to their surprise.
His career in modeling & acting started at the age of 7. He was Scouted by an agent in Chicago very early, when he was about 5.
Autism awareness concert: In 2010 Dylan along with his band Wallows performed at the 'Summer Meltdown' to raise awareness about Autism.
Bleeding Man: Song by Dylan's band was used in the promo video of the TV series- R. L. Stine's The Haunting Hour.
Awards & Nominations: Dylan has won awards for his roles in TV series- Saving Grace & Medium. His roles in TV series such as- The Mentalist, Saving Grace, Let Me In, Lost among others.
Ellen Degeneres show: Dylan was on Ellen's show in May 2017 with Katherine Langford.
He is often confused with Percy Jackson star Logan Lerman because of the facial resemblance.
Political affinity: He has been a supporter of the Democratic party. He voted for Hillary Clinton in the 2016 US presidential elections. He called Donald Trump as- Tronald Dump.
His twitter was hacked in March 2016, the hacker would follow some random twitter accounts.
He is the only child of his parents.
Ancestry: He is of English, German, Irish, Scottish, Welsh descent.
He is not gay as some are speculating, he has had a steady relationship with his girlfriend.
Dylan Minnette: Quotes
I don't care what anyone says, Coco is the best movie of the year. Beautiful in every way.
(To the victims of sexual assault & harassment) You are heard, believed, your bravery & courage is inspiring. I'm with you, I'm listening. I will do my part to call out those around me.
FYI, the kid in Cheaper By The Dozen who yells 'My latte!' has been, and always will be, my hero.
Eggs are people too.
Why is it that even though I know I'm not carrying any weapons or drugs, I'm still super relieved when I make it through airport security?
I want to be a nice guy like all of the security guards at music festivals.
I love being in anything that's scary to people.
Filmography
Dylan Minnette: Career
The Crow & the Butterfly: Dylan appeared in the 5th single released by the American rock band Shinedown(Brent Smith, Barry Kerch, Zach Myers, Eric Bass) in the album The Sound of Madness(2008)
Wallows: He is a singer & guitarist in the band- Wallows, which was previously called by various names like- The Feaver, The Narwhals. Other members of the band are- Braeden Lemasters(guitar & vocals), Zack Mendenhall (bass), Cole Preston (drums). They frequently practice at- The Roxy, Whisky a Go Go. Their work can be found on their youtube channel-> Wallows Youtube Channel.
Battle of the bands: Dylan's band won the contest organized by KYSR (98.7 FM) in 2010. They won cash prize of $10,000 & a chance to have professional recording.
Vans Warped Tour 2011: Dylan and band were part of the music tour
Music singles released by Dylan's band in 2017 are- Pleaser, Sun Tan, Uncomfortable, Pulling Leaves Off Trees. Pleaser crossed 3 Million streams on spotify.
Wallows- North Americn Winter tour 2018: They will be performing during the winter throughout North America.
Movies
The Open House(2018): He acted as Logan Wallace in the Horror Thriller movie directed by Matt Angel, Suzanne Coote , it has Dylan Minnette, Piercey Dalton, Sharif Atkins in the lead cast.
The Disaster Artist(2017): Dylan had a small role (uncredited) in James Franco's movie
Don't Breathe(2016): He portrayed the role of Alex in the Horror Crime Thriller by Fede Alvarez , cast includes Stephen Lang, Dylan Minnette, Jane Levy
Goosebumps(2015): He portrayed Zach in the Family movie directed by Rob Letterman with stars- Dylan Minnette, Odeya Rush, Jack Black in the lead
Alexander and the Terrible, Horrible, No Good, Very Bad Day(2014): He played the character- Anthony Cooper in the Comedy directed by Miguel Arteta created by Rob Lieber, starring Jennifer Garner, Ed Oxenbould, Steve Carell in the lead. Dylan also wrote the soundtrack 'Surf Surf Don't Drown' for the movie.
Labor Day(2013): He played the character of High School Henry in this Romantic Drama by Jason Reitman created by Jason Reitman, Joyce Maynard, starring Gattlin Griffith, Kate Winslet, Josh Brolin in the lead
Prisoners(2013): Dylan appeared as Ralph Dover in this Mystery Crime Drama movie by Denis Villeneuve , cast includes Jake Gyllenhaal, Viola Davis, Hugh Jackman
Let Me In(2010): Dylan was Kenny in the Mystery Horror Drama movie directed by Matt Reeves , it features Chloë Grace Moretz, Richard Jenkins, Kodi Smit-McPhee in the cast
Game of Life(2007): He played the role- Billy in this Drama movie by Joseph Merhi produced by Joseph Merhi with Heather Locklear, Tom Arnold, Tom Sizemore in the lead
Fred Claus(2007): He portrayed the role of an Orphanage Kid in the Family Comedy movie by David Dobkin with the cast- Elizabeth Banks, Vince Vaughn, Paul Giamatti
The Year Without a Santa Claus(2006): He played Iggy Thistlewhite in this Family Fantasy TV Comedy , it was directed by Ron Underwood starring Chris Kattan, Ethan Suplee, John Goodman in the lead.
TV Series
13 Reasons Why(2017): He played Clay Jensen in the Mystery Drama TV Series produced by Brian Yorkey with the cast of Katherine Langford, Dylan Minnette, Christian Navarro. He plays the recurring lead role on the show.
Agents of S.H.I.E.L.D.(2014): Dylan played Donnie Gill in the Adventure Drama Series featuring Brett Dalton, Clark Gregg, Ming-Na Wen in the cast
Scandal(2014): He played the role- Jerry Grant Jr. in the Thriller Drama Series , cast included Kerry Washington, Guillermo Díaz, Katie Lowes
Save Me(2013): He portrayed the role of Ben Tompkins in this Comedy Series with actors- Alexandra Breckenridge, Anne Heche, Michael Landes in the lead cast.
Nikita(2013): He acted in the role of Stefan Tasarov in this popular Crime Drama Series with Lyndsy Fonseca, Shane West, Maggie Q in the lead.
Major Crimes(2012): Dylan played Avi Strauss in the Crime Drama Series featuring Mary McDonnell, G.W. Bailey, Tony Denison in the cast.
Awake(2012): He played the role of Rex Britten in the Mystery Fantasy Drama TV Series , it was produced by Kyle Killen, cast included Laura Allen, Jason Isaacs, Steve Harris. He was among the recurring characters in this superhit series.
Law & Order: Special Victims Unit(2012): He played the character of Luca Gabardelli in the Crime Drama Series , it has Mariska Hargitay, Christopher Meloni, Ice-T in the main roles.
Against the Wall(2011): He acted as Ryan Spencer in this Crime Drama TV Series with actors- Kathy Baker, Rachael Carpani, Marisa Ramirez playing the lead characters.
R.L. Stine's The Haunting Hour(2011): He acted in the role of Chad / Corey in the Family Drama Series with stars- Dan Payne, Emma Grabinsky, Jeny Cassady in the lead.
Lie to Me(2011): Dylan was Noah Marber in the Mystery Crime Drama TV Series , cast included Tim Roth, Brendan Hines, Kelli Williams
Men of a Certain Age(2010): Dylan Minnette portrayed the character of Reed in the Comedy Drama TV Series with actors- Ray Romano, Scott Bakula, Andre Braugher in the lead cast.
Medium(2010): He portrayed Cameron in the Mystery Crime Drama Series , the series was created by Glenn Gordon Caron, starring Miguel Sandoval, Patricia Arquette, Jake Weber in the lead.
Lost(2010): He played the character of David Shephard in the Adventure Drama TV Series , it has Yunjin Kim, Josh Holloway, Jorge Garcia in the lead cast.
Supernatural(2009): He played the role- Danny Carter in this Horror Fantasy Drama Series with Jim Beaver, Jensen Ackles, Jared Padalecki in the lead cast.
The Mentalist(2008): He played the role of Frankie O'Keefe in the Mystery Crime Drama TV Series , it was produced by Bruno Heller starring Robin Tunney, Simon Baker, Tim Kang in the main roles.
Rules of Engagement(2008): He acted as Nicky in the Comedy TV Series created by Tom Hertz, starring Patrick Warburton, Oliver Hudson, Megyn Price in the lead.
Ghost Whisperer(2008): Dylan played Pierce Wilkins in this Fantasy Drama Series , it has Jennifer Love Hewitt, David Conrad, Camryn Manheim in the lead cast.
Prison Break(2008): He portrayed Young Michael in the Crime Drama Series , the series was created by Paul Scheuring, with the cast of Dominic Purcell, Amaury Nolasco, Wentworth Miller .
Saving Grace(2007): He played the character- Clay Norman in the Fantasy Drama Series produced by Nancy Miller , it stars Holly Hunter, Leon Rippy, Kenny Johnson in the cast. He appeared in 28 episdoes between 2007-2010.
Grey's Anatomy(2007): He played Ryan in the Romantic Drama TV Series created by Shonda Rhimes starring Chandra Wilson, Justin Chambers, Ellen Pompeo in the lead.
Enemies(2006): He portrayed Jack Graham Jr. in the Drama Series , cast included Bryan Cohen, Jason Abustan, Nicole Buehrer .
MADtv(2006): He portrayed the character- Billy in this Comedy Series produced by Fax Bahr, Adam Small, with actors- Michael McDonald, Debra Wilson, Aries Spears playing the lead characters.
Two and a Half Men(2005): Dylan appeared as Little Charlie in this Series created by Chuck Lorre, Lee Aronsohn with stars- Angus T. Jones, Ashton Kutcher, Jon Cryer in the main roles.
Drake & Josh(2005): He acted as Jeffrey in the Comedy Series created by Dan Schneider, starring Miranda Cosgrove, Josh Peck, Drake Bell in the lead.
TV shows
Ellen: The Ellen DeGeneres Show(2017): He appeared on the Ellen DeGeneres show in 2017
Reel Junkie(2016): He appered on the show produced by Carrie Keagan, Kourosh Taj
Good Morning America(2015): He appeared on ABC's show
TinaQ's Celebrity Interviews(2014): He was a guest on Tina Nguyen's show
The Joey & Elise Show(2011): He appeared on the show with Joey Luthman & Elise Luthman
Short Video/ short movie
Don't Breathe: Meet The Cast(2016): He portrayed in this Horror Short Video directed by Fede Alvarez, cast included Stephen Lang, Dylan Minnette, Jane Levy .
Don't Breathe: No Escape(2016): Dylan played in the Horror Short Video directed by Fede Alvarez, it has Dylan Minnette, Stephen Lang, Jane Levy playing in the lead.
Don't Breathe: Man In The Dark(2016): He played the role- in this Horror Short Video directed by Fede Alvarez created by Screen Gems with stars- Stephen Lang, Dylan Minnette, Jane Levy in the main roles.
Don't Breathe: Creepy House(2016): He portrayed the character- Alex in the Horror Short Video directed by Fede Alvarez created by Screen Gems with Dylan Minnette, Jane Levy, Stephen Lang in the lead.
Snow Buddies(2008): Dylan was Noah in the Family Video directed & created by Robert Vince with the cast of Lothaire Bluteau, Jim Belushi, Jimmy Bennett .
The Clique(2008): He portrayed Todd Lyons in this Drama Video directed by Michael Lembeck with the cast Ellen Marlow, Sophie Anna Everhard, Elizabeth McLaughlin
Dylan Minnette: Photos, Pictures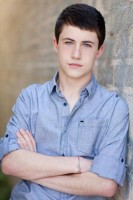 Dylan Minnette


Dylan Minnette with Wallows band members- Braeden Lemasters, Zack Mendenhall, Cole Preston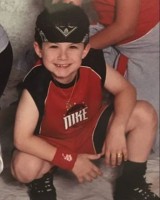 Dylan Minnette childhood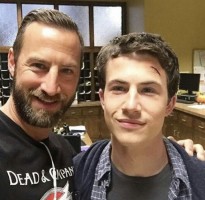 Dylan Minnette with his father Craig Minnette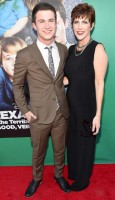 Dylan Minnette with his mom Robyn Maker-Minnette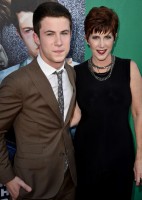 Dylan Minnette with his mom Robyn Maker-Minnette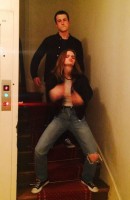 Dylan Minnette with his girlfriend Kerris Dorsey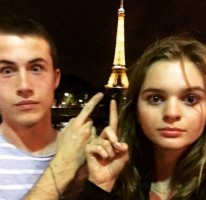 Dylan Minnette with his girlfriend Kerris Dorsey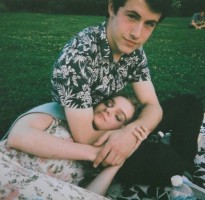 Dylan Minnette with his girlfriend Kerris Dorsey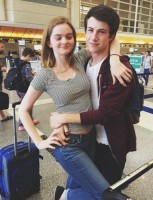 Dylan Minnette with his girlfriend Kerris Dorsey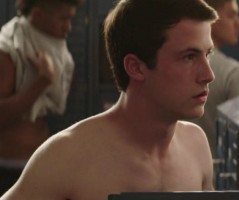 Dylan Minnette shirtless