Biography
Dylan Minnette is an American actor, musician.
He was born on 29th December 1996 in Evansville, Indiana, United States. He grew up in Champaign, Illinois to Robyn Maker-Minnette(mother) and Craig Minnette(father). He lives in Los Angeles, California for his job. His grandparents Richard Minnette(grandfather) & Ann Minnette(mother) are from Covington.
School: He studied in Champaign school, when he was on sets he had a private tutor who taught him classes on the sets, he was also faxed classes.
Dylan Minnette & Kerris Dorsey relationship: Dylan and Kerris played as siblings Anthony Cooper & Emily Cooper in the TV series Alexander and the Terrible, Horrible, No Good, Very Bad Day. The relationship blossomed into love and the couple have been living together since.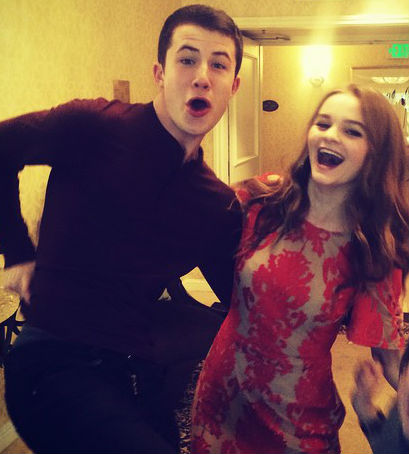 Image: Dylan Minnette with girlfriend Kerris Dorsey
Dylan Minnette: Interesting Facts
Dylan has appeared in numerous commercials including Tide & GMC commercials. His grandparents were not aware of his work and they saw him on Tide commercial on TV to their surprise.
His career in modeling & acting started at the age of 7. He was Scouted by an agent in Chicago very early, when he was about 5.
Autism awareness concert: In 2010 Dylan along with his band Wallows performed at the 'Summer Meltdown' to raise awareness about Autism.
Bleeding Man: Song by Dylan's band was used in the promo video of the TV series- R. L. Stine's The Haunting Hour.
Awards & Nominations: Dylan has won awards for his roles in TV series- Saving Grace & Medium. His roles in TV series such as- The Mentalist, Saving Grace, Let Me In, Lost among others.
Ellen Degeneres show: Dylan was on Ellen's show in May 2017 with Katherine Langford.
He is often confused with Percy Jackson star Logan Lerman because of the facial resemblance.
Political affinity: He has been a supporter of the Democratic party. He voted for Hillary Clinton in the 2016 US presidential elections. He called Donald Trump as- Tronald Dump.
His twitter was hacked in March 2016, the hacker would follow some random twitter accounts.
He is the only child of his parents.
Ancestry: He is of English, German, Irish, Scottish, Welsh descent.
He is not gay as some are speculating, he has had a steady relationship with his girlfriend.
Dylan Minnette: Quotes
I don't care what anyone says, Coco is the best movie of the year. Beautiful in every way.
(To the victims of sexual assault & harassment) You are heard, believed, your bravery & courage is inspiring. I'm with you, I'm listening. I will do my part to call out those around me.
FYI, the kid in Cheaper By The Dozen who yells 'My latte!' has been, and always will be, my hero.
Eggs are people too.
Why is it that even though I know I'm not carrying any weapons or drugs, I'm still super relieved when I make it through airport security?
I want to be a nice guy like all of the security guards at music festivals.
I love being in anything that's scary to people.
Dylan Minnette: Photos, Pictures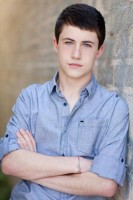 Dylan Minnette


Dylan Minnette with Wallows band members- Braeden Lemasters, Zack Mendenhall, Cole Preston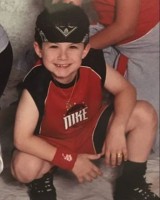 Dylan Minnette childhood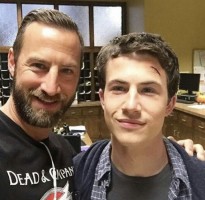 Dylan Minnette with his father Craig Minnette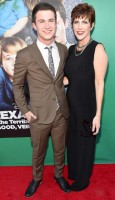 Dylan Minnette with his mom Robyn Maker-Minnette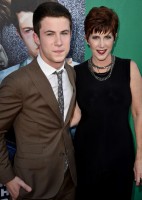 Dylan Minnette with his mom Robyn Maker-Minnette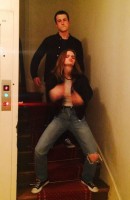 Dylan Minnette with his girlfriend Kerris Dorsey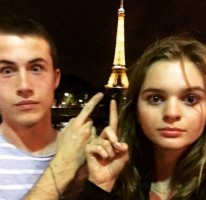 Dylan Minnette with his girlfriend Kerris Dorsey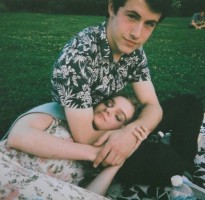 Dylan Minnette with his girlfriend Kerris Dorsey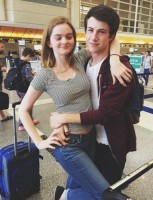 Dylan Minnette with his girlfriend Kerris Dorsey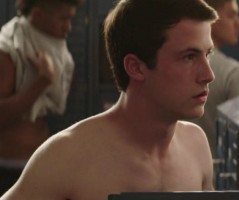 Dylan Minnette shirtless