Biography
Matthew Boling is an American sprinter who is known for his record breaking sprint in the under 18 category at 9.98 seconds. Matthew ran a 10.13 second sprint at the UIL state, creating a new US High School record.
Matthew Boling was born on 20th June, 2000 in Houston, Texas, United States to Mark Boling(father)- an attorney of law. Matthew has a twin brother named Michael Boling.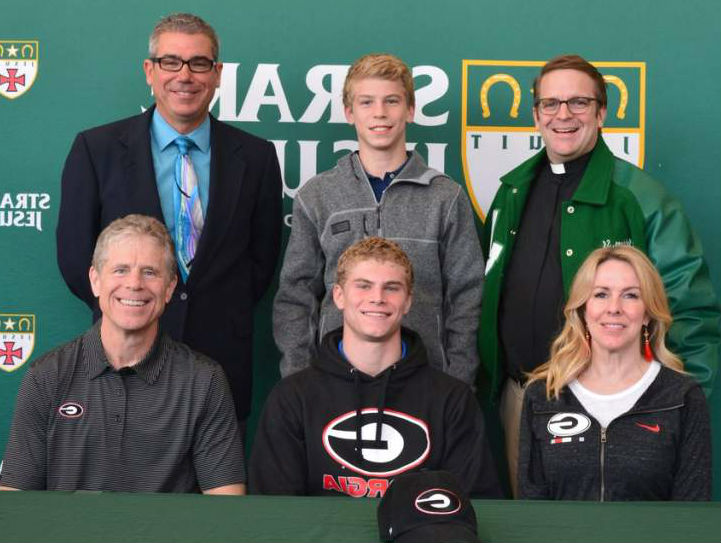 Image: Matthew Boling's family at an event, Mother and Father to his sides (bottom row), brother in the middle(top row).
Mark Bowling has worked as an attorney in the energy sector, he works to find solutions for climate change. According to Mark Matthew doesn't get the athleticism from the genes, it is entirely Matthew's work ethics and self-effort.
Video: Matthew Boling runs a sub 10 second sprint at the University Inter school League Race
Rise to Fame: Matthew Boling outran his rivals at the Columbia Stadium, Webster, Texas race by a huge margin, He ran like wind, leaving his competitors at least 5 meters behind him.
Fastest American High Schooler: Matthew dashed through the 100m within 10 seconds, he clocked 9.98 seconds on the digital clock, making him the fastest American High schooler ever. He finished with a time gap of 0.29 seconds to his closest competitor. However this sprint won't be recorded as the wind speed was about 4.2 meter per sec in his favor, officially allowed wind speed limit is 2.0 mps. Anthony Schwartz had recorded 10.15 seconds in the under 18 category back in 2017, Matthew's record betters it by a huge 0.17 seconds, however Matthew's record won't make it to the official list, because of the wind factor.
Official University record: Matthew ran a 10.13 second sprint in May 2019 to create the official US High school record. He had missed the official record because of higher tailwind just weeks ago.
Education: Matthew studied at the Strake Jesuit College, Houston, Texas, he would be going to University of Georgia for the graduation.
University of Georgia: The race has got him a quota seat at the University of Georgia
American Football: Matthew is not just a track runner, he is also a (American) very good football player
Next Usain Bolt?: Usain Bolt did not run 100m until he was in his 20s, 200m was his main focus, he was even running 400m in the Under 18 category. Usain Bolt had run 100m at Greece in 2007 in 10.03 seconds. Matthew looks well placed to be Mr. Bolt's successor by the comparison, however how drastic is his improvement to come in the net few years is yet to be seen. Mark Lewis-Francis, the British sprinter who has the international record of 9.97 seconds (under favorable wind condition) in the under 18 category did not go on to improve that timing, his official personal best remains 10.04 seconds.
White Lightning: He is nicknamed 'White Lightning', he also has other nicknames- Boogey Man, The Horseman.
Fastest White sprinter ever?: Christophe Lemaitre of France has held the record of being the fastest White athlete on earth. With a time of 9.92 seconds at just 18 Matthew is expected to overtake Chris soon, Matthew's coaches and supporters believe he has in him to be the best in the world, not just the best white sprinter.
Relay team: Matthew has been running Relay events as well, he was part of the USA junior team that ran in Finland in 2018-19. He ran in both 4X100 & 4X400 relay teams for his High school - Strake Jesuit
Long jump: Other than sprints, Matthew is also a champion in the long jump. He won Gold medal at the 2019 Athletics championships in Columbia Stadium ,Webster, Texas with a jump of 7.67m. He has the 7th best jump in the history of High school sports. He has the best jump of 8.01m
He is the second American teenager after Trayvon Bromell to run a sub 10 second run in the 100 meters
He is eligible for the 2020 Olympics, but he is not expected to hit his peak anytime soon, by 2024 Paris Olympics he would be at his peak age of 23.
VYPE T&F athlete of the year: VYPE High School Athlete Award was given to Matthew in April 2018
Multi-talented: He is among the rare talents in the American history who have been champions in multiple disciplines, Matthew has been competing in 100m, 200m, 400m and Long jump events.
Matthew is very hungry, he often sends the video of his running to his coach Althea Thomas and seeks to improve his sprinting techniques.
High Jump: Matthew used to practice High jump as well, but seems to have discontinued it after 2016. He has a personal best of 2 meters in High jump.
Matthew was into football as a kid, he has participated in the junior category as well
Matthew's Instagram/ Twitter fan base grew many fold after his 9.98 second record in the 100m event at the Columbia stadium in Texas
Workout Routine: Mondays and Wednesdays he practices 400m related work, Tuesdays and Thursdays Long jump.
When asked which one is his favorite distance to run?- 'I love them all'
He has been sprinting since the 6th grade.
His advice to new comers to Athletics- "If you are not number one when you start, it is okay, just keep working"
Twitter is his most favorite social media, he used to have a facebook account, but doesn't use it much anymore.
Video: Matt Boling runs a spectacular fourth leg at the Nationals 4X400 relay finals to recover from a far back second position to go on to win the race
Matthew Boling Quotes
NFL overtime is a joke.
If you are not number one when you start, it is okay, just keep working
My block start was pretty good, and right out of the gate I knew it was going to be fast, so I decided to turn it up a little bit and ran my best.
Matthew Boling: Photos, Pictures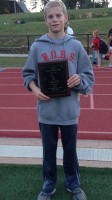 Matthew Boling childhood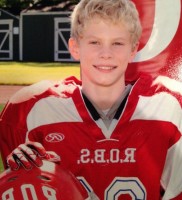 Matthew Boling childhood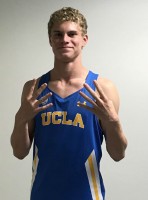 Matthew Boling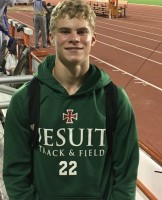 Matthew Boling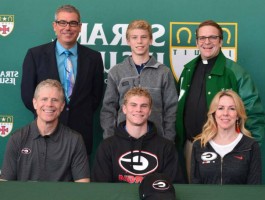 Matthew Boling family