Biography
Honey Wilder is an American pornstar of yester years. She is popular for her movies- Private Teacher(1983), Taboo- (2, 3, 4) , If My Mother... Only Knew(1986), Bubble Gum(1983). Her role as Joyce McBride in Taboo 2(1982) alongside Dorothy LeMay, Kevin James, Eric Edwards is one of her most popular.
Honey Wilder was born on 26th November 1950 in Texas, United States.
Entry into adult films: She saw couple of adult films while working in San Francisco as a real estate agent and thought it would be nice to have a career in those films. Her career changed just like that.
Honey Wilder: Facts & Trivia
Love for Arts: In 1970s she studied theater arts in San Francisco.
Before acting she worked in real estate for a few years.
Honey made her debut into films in 1981.
Honey Wilder has acted in over 100 movies/ videos
Honey wilder had a career peak in 1980s with the career spanning till early 90s. She retired from porn in 1988, her movies were released till 1994.
Past Retirement: After the retirement from acting Honey Wilder has involved herself with set designing and production design (including makeup and wardrobe) of mainstream movies & TV Series, she works in Los Angeles.
Honey Wilder's voice has been used for the 'Surgeon General' on VCA Pictures.
Her fan club calls her- "All time greatest American adult star"
AVN Hall of Fame: She was inducted to the hall of fame in 2001.
She has a distinct Texas accent.
Her sultry voice, accent, busty thin frame, hairstyle make her unique.
Natural Beauty: She did not have any surgeries on anywhere on her body, she was all natural.
Honey Wilder & Kay Parker are considered the golden girls of Golden Age of adult films.
'Adult Cinema' Magazine cover: She was published on the cover page of November 1982 version of the magazine, it was the best selling adult film magazine of the time
Her favorite co-stars in the industry were- Eric Edwards, Harry Reems, John Leslie, Kevin Gibson, Randy West, R J Reynolds, Tigr(AKA Chelsea McClane).
She is particularly famous for her seduction of young men in the movies. She was that 'older woman' every young man desired.
The Honey Wilders: a San Jose based pop band is believed to have chosen their name inspired by Honey Wilder
She wanted to be a Dallas Cowboys cheerleader
She rates her scene in Double Standard with Herschel Savage as the best of her career.
Honey Wilder: Quotes
If there is anyone I believe in, it is me. If I fall on my face, I will pick myself up & brush myself off.
I would never suck my way to the top, you can get more from people by just being straight.
Love can really change the way people live.
We can change the way people relate to each other by showing them how to really communicate sexually.
For me makeup & costumes were sort of a natural progression
Honey Wilder: Filmography
Swedish Erotica Film 451(1981)
Swedish Erotica 39(1981)
Nightlife(1982)
Taboo II(1982)
What Happened In Bunny's Ofice(1982)
Wild Dallas Honey(1982)
Bad Girls 2(1983)
Bubble Gum(1983)
Bunnie's Office Fantasies(1983)
Sweet Alice(1983)
Naughty Girls Need Love Too(1983)
Never Sleep Alone(1983)
Personal Touch 2(1983)
Private Moments(1983)
Satisfactions(1983)
Whose Fantasy Is This Anyway?(1983)
Wine Me, Dine Me, 69 Me(1983)
Burlexxx(1984)
Cupid's Arrow(1984)
Electric Blue 20(1984)
Forbidden Fantasies(1984)
Forbidden Fruit(1984)
Frisky Business(1984)
Great Sexpectations(1984)
Never Sleep Alone(1984)
Night Magic(1984)
Office Fantasies(1984)
Pussycat Galore(1984)
Scenes They Wouldn't Let Me Shoot(1984)
Society Affairs(1984)
Summer Camp Girls(1984)
Private Fantasies 4(1985)
Bad Girls II(1985)
Bedtime Tales(1985)
Beverly Hills Wives(1985)
Don't Tell Daddy(1985)
Free and Foxy(1985)
Freeway Honey(1985)
Hot Girls in Love(1985)
Hot Sweet Honey(1985)
It's My Body(1985)
Marilyn Chambers' Private Fantasies 4(1985)
More Than a Handful 1(1985)
Passage to Ecstasy(1985)
Private Teacher(1985)
Schoolgirl by Day Woman by Night(1985)
Taboo IV: The Younger Generation(1985)
The Sperminator(1985)
Thought You'd Never Ask(1985)
Unthinkable(1985)
Breakin In(1986)
Cheek to Cheek(1986)
Despicable Dames(1986)
Dirty Blonde(1986)
Double Standards(1986)
Double Vision(1986)
Famous Ta Ta's(1986)
Girls Who Dig Girls 1(1986)
If My Mother ... Only Knew(1986)
Jewel of the Nite(1986)
Jewels of the Night(1986)
Kiss of the Gypsy(1986)
Splashing(1986)
Taboo III(1986)
The Pleasures of Innocence(1986)
Tongue Twisters(1986)
Triple Xposure(1986)
Wet Kisses(1986)
American Dream Girls(1987)
Blazing Bedrooms(1987)
Champagne Reunion(1987)
Deep Inside Ginger Lynn(1987)
Divorce Court Expose(1987)
Divorce Court Expose 2(1987)
Girls Who Dig Girls 4(1987)
Golden Gate Girls(1987)
Lust Tango in Paris(1987)
Older Women with Young Boys(1987)
Play It Again Samantha(1987)
Loving Spoonfuls(1987)
Night Screams(1987)
Blue Vanities 62(1988)
Hyapatia Lee's Arcade Series 1(1988)
Night Hunger(1988)
Only the Best of Men's and Women's Fantasies(1988)
Only the Best of Women with Women(1988)
Peeping Tom(1988)
Taste Of The Best 4(1988)
Best of Amber Lynn(1989)
Girls Who Dig Girls 11(1989)
Wilder at Heart(1991)
American Dream Girls(1994)
Raunch-O-Rama 15(1995)
Splatterhouse 7, 8, 11(2002)
Bunny Blue Collection(2005)
Mona Page Collection(2007)
The Siblings(2008)
Honey Wilder Chronicles(2011)
Satin Angels
Wife in the Fast Lane
Three Ways 2
Provocative Pleasures
Insatiable Blair Family
Freeway of Love
Honey Wilder: Photos, Pictures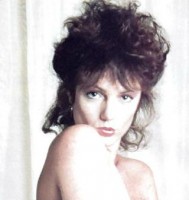 Honey Wilder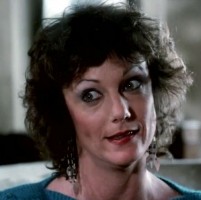 Honey Wilder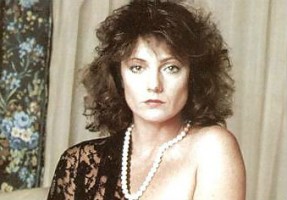 Honey Wilder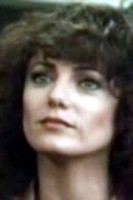 Honey Wilder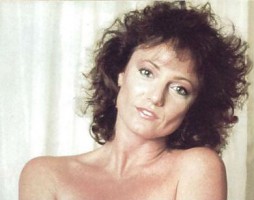 Honey Wilder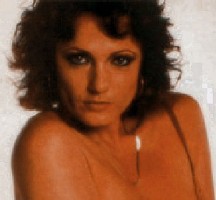 Honey Wilder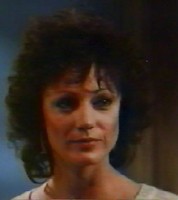 Honey Wilder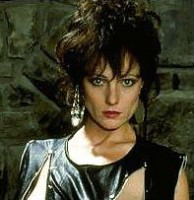 Honey Wilder