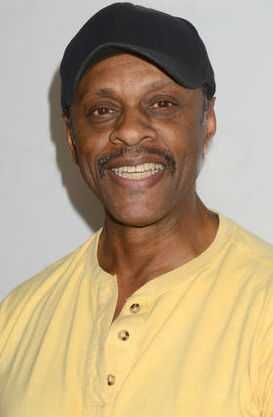 Lawrence Hilton-Jacobs
Date Of Birth
September 4, 1953
Age
69 years 9 months 1 days
Day of Birth
Friday
Place Of Birth
New York City, United States
Zodiac Sign
Virgo
Professions
Singer ,

Producer

, Actor ,

Director

,

Music composer

, Writer
Nickname

Larry

Other Names

Lawrence Hilton-Jacques

,

Lawrence H. Jacobs

,

Lawrence Hilton Jacobs III
Personal Information
Residence

Los Angeles, California

Religion
Christianity
Language
English
Nationalities

Black

, American
Ethnicity
African American
Trademark
Lanky & Tall

Body Features & Measurements
Height

191 CM


6 Feet 3 Inches
Eye colors
Dark Brown , Black
Weight

85 KG


187 lbs

Body Type
Athletic
Family Information
Father
Hilton Jacobs (died in 2000)
Mother
Clothilda Jacobs (died in 2008)
Brothers

Rodney Hilton-Jacobs




Richard Hilton-Jacobs

Cousin
Kim Canton Daniels

Education Qualifications
Education (High School)
High School of Art and Design
Education(School)
Al Fann's Theatrical School (Acting)
Alma Mater

Wilkes University




Negro Ensemble Company

Career Information
Debut (Movie)
Claudine (1974)
Debut (TV)
Welcome Back, Kotter
Debut(Theater)
I Love My Wife
Social Networks, Web links
Facebook Profile
Lawrence Hilton-Jacobs Facebook Profile
Contact
Talent Agent
Conan Carroll & Associates
More Information
Friend
Adam Wade
Net worth

$1 Million

Instruments
Piano
Biography
Lawrence Hilton-Jacobs is an American Actor, Singer, Director, Writer, Producer and Music composer. Lawrence Hilton-Jacobs is known for playing roles such as- Jon Chance in L.A. Heat, Joseph Jackson in The Jacksons: An American Dream, Detective Jon Chance in Angels of the City, Noah in Roots, Cameran Sanders in A House Divided, Edward in Shooting Heroin, Donny in Players at the Poker Palace, Sergeant Dobbs in Alien Nation, Freddie 'Boom Boom' Washington in Welcome Back, Kotter.
Hilton-Jacobs was born on September 4th 1953 in New York City, United States to Hilton Agustus Jacobs(Father) & Clothilda Jacobs(Mother).
He is 5th of the 9 children of his parents, he has two brothers Rodney & Richard.
Education
Education (High School): Lawrence has completed his High School education from New York City Public schools.
High School of Art and Design: Lawrence graduated from the school in 1971.
Wilkes University: Lawrence attended Wilkes University (named after English politician John Wilkes), a private non-denominational university situated in Wilkes-Barre, Pennsylvania after High school.
Freelance Artist: Lawrence started as a freelance artist after the menial jobs. It is in acting that he found himself.
Acting: Lawrence joined Al Fann's Theatrical School to be trained in Acting, later joined Negro Ensemble Company. Both Al Fann's & Negro Ensemble Company are all black acting companies which created experimental content and played shows in New York City.
Lawrence Hilton-Jacobs Interesting Facts & Trivia
He is one of the 9 children of his parents.
Name: Hilton is the first name of his father, Lawrence is the name of a relative of his mother's. He was a young guy who helped Lawrence's mother Clothilda with chores when he stayed with them.
Pianist: He can play Piano and sing as well.
Ethnicity: Lawrence is of West Indian ancestry. His parents came from there.
Lawrence Hilton-Jacobs: Lawrence released a debut named 'Lawrence Hilton-Jacobs' in 1978
Singing: Some of the songs he has worked in are: Fly Away (to My Wonderland), What Kind of Man, 'Holdin' On', 'Time Machine' , 'Wonder Woman', 'Larry's Theme', 'I Never Been Here Before'.
All the Way...Love: An ABC album by Lawrence released in March of 2019, produced by Freddie Perren
Looking for Mr. Right: Lawrence appeared in the TV ad for Gospel play 'Looking for Mr. Right' in 1999
Backup singer: Lawrence has worked as a singer to bands and singers such as- Rick James, The Gap Band, The Impressions, The Sylvers.
Let Me Do It: He produced the record 'Let Me Do It' for Halo in 1981
Screenwriting: Lawrence has written screenplay in projects- L.A. Vice, Angels Of The City
Eddie Murphy gave tributes to LHJ in his TV series The PJs, by naming the public housing 'Hilton Jacobs'
Lawrence has two daughters
LHJ Films: He has started production team in LHJ Films
He is the recipient of TV Land Anniversary Award
He has a facebook account, but rarely posts on there, he doesn't have any other social media presence
Memory power: He has great memory wrt dates, he can remember dates of meeting people even decades later
Odd Jobs: After High School, Lawrence worked at miscellaneous odd jobs before entering film industry. Some of the odd jobs Lawrence has worked are:

Delivery Boy
Florist
Messenger Boy
Stock Boy (Department Store)

Packaging Design: Lawrence changed his career line and started as a package designer after a series of small jobs
Theater: Lawrence acted in numerous plays with both Al Fann's Theatrical school & Negro Ensemble Company . Some of the plays he was part of, are:

Cora's Second Cousin
Mask in Black
The Dean
The Exterminator
What the Wine Sellers Buy

Big Breakthroughs: Lawrence's first hit movie was Cooley High (1975), it earned him enough recognition to be casted in Welcome Back, Kotter (1975), in which he played 'Boom Boom Washington', a role which went on to become a cult figure.
Musician: Lawrence is proficient in musical arts as well. He can play Piano, writes songs and can sing as well.
Advertisements: Lawrence has appeared in ads for:

Sony/ Walkman (Music/ audio gadgets)
Ames (American chain of discount stores)
Cingular Wireless (A mobile phone company now owned by AT & T)
Salon Selectives (Haircare products)
Lawrence Hilton-Jacobs Quotes
[About sudden rise to fame] It was like an explosion. You just don't get ready for it. I don't even know how you can, because you just don't expect it.. it was just nuts. It was overwhelming, insane, wonderful and scary all at the same time
People see you on television and then think they have a personal relationship with you. So, they want to touch you, and grab you, and sit down and have lunch with you. It is strange, and you never get used to that.
I want to direct a lot more, especially feature films as opposed to television. With a film, you get a chance to tell a story the way you envision it and how you feel it
[His advice for aspiring actors] you have to make a commitment to yourself to make it a part of your nature like the air you breathe. I don't mean that lightly. It's hard..You can never study enough, and you can never learn enough.
Sources: