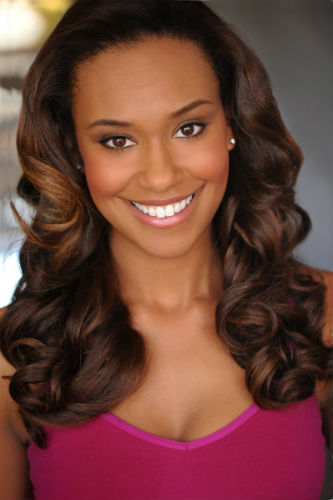 Ryan Michelle Bathe
| | |
| --- | --- |
| Date Of Birth | July 27, 1976 |
| Age | 43 years 11 months 8 days |
| Day of Birth | Tuesday |
| Place Of Birth | St. Louis, Missouri, United States |
| Zodiac Sign | Leo |
| Professions | Model , Actress |
Personal Information
Religion
Christianity
Language
English
Star Sign
Leo
Nationality
American
Ethnicities
African American , Black
Complexion
Brown
Sexual Orientation
Straight

Body Features & Measurements
Height

175 CM


5 Feet 9 Inches
Eye color
Black
Hair color
Black
Figure Type
Hourglass
Body Type
Average
Family Information
Sons
Amare Brown (born 2015)
Andrew Brown (born 2011)
Sister

Nichelle Hines‏

Father In-Law
Sterling Brown Jr
Mother In-Law
Aralean Banks Brown

Education Qualifications
Education (Graduation)
Bachelor of Arts
Education (High School)
West Hill High School, Stamford, Connecticut (1994)
Alma Mater

Stanford University




New York University




Tisch School of the Arts

Education (Post-Graduation)
Master of Fine Arts
Love, Romance, Marriage
Husband
Sterling K Brown (married- 2007)
Career Information
Debut (Movie)
Brother to Brother (2004)
Years Active
2001-
Debut (TV)
The Education of Max Bickford(2001)
Favorites, Hobbies, Likes/ Dislikes
Favorite TV show
Grimm
Social Networks, Web links
Twitter Profile
Ryan Michelle Bathe Twitter Profile
Biography
Ryan Michelle Bathe is an American TV & Movie actress. She is particularly popular on TV. She is popular for playing the role of Sara Halt in Boston Legal(2005-2006).
Childhood, Family, Personal Life
Ryan Michelle Bathe(pronunciation: Ba-thay) was born on 27th July 1976 in St. Louis, Missouri . She was raised in Stamford, Connecticut.
Ryan Michelle Bathe & Sterling K. Brown Marriage: Ryan and Sterling are college mates, they fell in love when they were in college, both eventually became actors and got married in June 2007. The couple has two sons Andrew Brown(born 2011) & Amare Brown(born 2015).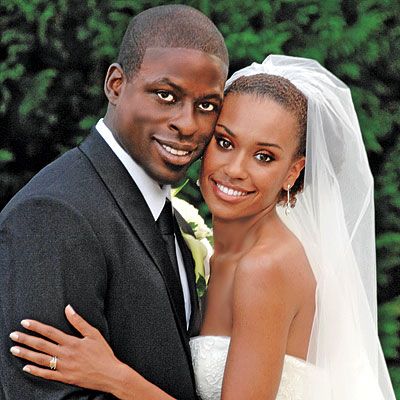 Image: Ryan Michelle Bathe wedding with Sterling Kelby Brown
They were both born in the same Hospital at St. Louis, Missouri. They met after 18 years in Grad school, they became close soon. They went for post graduation together. They were separate for few years after college years, they got together in New York after 3 years and had long distance relationship for a while before settling together.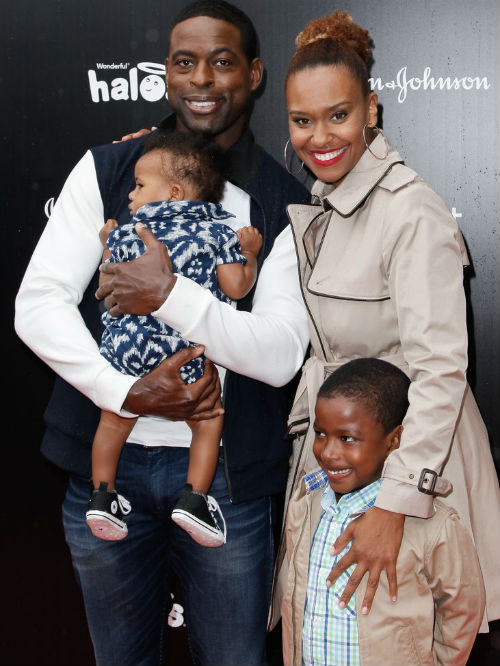 Image: Ryan Michelle Bathe Family: Sterling Kelby Brown(husband), Andrew Brown(Elder Son), Amare Brown(Younger Son)
Career
Ryan Michelle Bathe started her career as Sarai in The Education of Max Bickford(2001).
Some of the movies she has appeared in are: Brother to Brother (2004), All About Us (2007), April Moon (2007), Leaving Barstow (2008), One for the Money (2012).
Ryan has had recurring roles in TV series like Boston Legal(2005-06), Trauma(2009-10), Keep It Together(in the lead role), Celeste Bright (2010– )
She and her husband Sterling Brown have appeared in TV series like This Is Us (2016– )(where Sterling has a main role), Army Wives(2007) an American Drama,
She has had minor/ guest roles in ER, Independent Lens (1999- ), Girlfriends (2000-2008), The Education of Max Bickford (2001–2002), Half & Half (2002-2006), How I Met Your Mother (2005-2014), Good Fences (2003), Bones (2009), Debt Collectors (2012- ), It's Always Sunny in Philadelphia (2005- ), Medium (2005-2011), Brothers & Sisters, Lincoln Heights, Private Practice, Brothers, Franklin & Bash, Harry's Law, Retired at 35, Dr. Ken, Guidance.
Interesting Facts
Ryan and Sterling got together when they were freshmen in college, they lived in the same dorm & acted together in the college drama.
Her husband Sterling is said to check her Facebook, Twitter feeds for all his news in the morning.
She was nominated for Screen Actors Guild Award
She is pro gun control, pro racial equality.
She supports Democratic party.
She is into yoga, likes Oprah, Deepak Chopra spirituality.
Magical coincidences:

Ryan & her husband Sterling have pretty close social security numbers.
They were both born in the same Hospital
They graduated from the same grad school
Went to college together.
Met only when they were 18.
Quotes
I never met Hitler, but I'm pretty sure I can say that I hate him
Why do black women always have to remind people that we exist?
I can't bring myself to be outraged at the Oscar nominations. Maybe cause we lived through this many times before?
First time I was called a nigger was in kindergarten
Life. It is huge and big and grand and glorious and awesome and mind boggling
Being the POTUS has to be the worst job imaginable. Everything you do is wrong. Go to war, people die. Don't, people die.