Biography
Whitney Scott Mathers is the daughter of popular rapper and singer Eminem.
Whitney Scott Mathers was born on 16th April 2002 in Saint Joseph, Missouri, United States to Kimberly Anne Scott (Ex-wife of Eminem) & a Tattoo artist named Eric Hartter.
Whitney has two older sisters and a brother she is the youngest child of the family:
Alaina Marie Mathers (born -3rd May 1993)
Hailie Jade Scott Mathers (born- 1995)
Whitney Scott Mathers (born- 16th april 2002)
Parker Scott
Whitney Scott Mathers Interesting Facts & Trivia
Whitney in the songs: Eminem often mentions his children in his songs, Whitney is mentioned in some of his songs like- 'Going Through Changes', When I'm Gone'. Eminem's 2010 album Straight from the Lab part 2 says- "And if I see him again I'ma punch him in the fuckin' face And that's on Hailie Jade, Whitney Laine and Alaina's name"
Eminem's daughter: Whitney is not the biological daughter of Eminem, he adopted her later and has taken care of her like his own, Kim, her mother acknowledged that in an interview and said Eminem has been a godo father to all his 3 daughters.
It is believed that Whitney's biological father Eric Hartter is on the run from his criminal past. Eic and Whitney have an estranged relationship.
Mother Kimberly has the names of all her daughters- Alaina, Hailie, Whitney tattooed on her index finger.
Animals: Whitney is passionate about animals, she visited 'Reptarium' once where she learned about snakes, spiders and lizards. She has 'bearded dragon lizards' named Zeppelin & Edward for pets. She was afraid of reptiles before that.
Pets: She has Milo and Otis, two cats for pets. She previously had a dog named 'Winky'.
Beasley: Whitney has a YB ball python snake for pet
Whitney Scott Mathers sexuality: On October 11th 2017 Whitney announced to the world through her Instagram account that she is Bisexual. Her instagram post read "Happy national coming out day! I am bisexual, I would like to say you're perfect the way you are and that love is love! be yourself"
Fall and Winter are her favorite seasons
She loves photography, especially wild and nature photography
She hates it when people lie, it is her biggest pet peeve.
She is beleived to be in a romantic relationship with her friend Danny.
She has beautifying freckles on her face.
Whitney Scott Mathers Quotes
I wanna be the one that makes your day
Self love is most important, Learn to love yourself and others as well! Always spread love, happiness, and positivity
[About singer Harry Styles] He has my whole entire heart, I can really not explain how much harry means to me but I love him so much.
[About Singer Sam Smith] I'm so thankful for everything that you have done for me. You are such an inspiration and I look up to you so much. You spread so much love, positivity and happiness. You are an amazing person
I am really thankful to have such amazing friends and family, They mean everything to me
I've been really happy with myself lately and feeling a lot better. I use to hate lots of things about me the way I looked, talked, dress, how I'm socially awkward or how I would over think everything and worry about what people thought about me. After a lot of hard work and thinking I've come to love myself and not care so much what other people think of me. If you think you are ugly, you are not. You just have to work on yourself and do what YOU want to do, not what others want you to do. You have to do what makes YOU happy. Not what makes others happy. Look in the mirror learn to love your flaws and tell yourself you are beautiful because you are. You are special and unique and you don't need to be like someone else or be what someone else wants. Do what you want. Remove negative people from your life and surround yourself with people and things that make you happy
I was never a social person and I hated being in public or having to talk to strangers or I was even nervous to just give someone a compliment if I liked their outfit or something. Recently I've been pushing myself to step out of my comfort zone and push myself to meet new people, and I'm not afraid to be the one to start the conversation anymore. It's a good feeling to see how happy someone gets when you give them a compliment about their hair, outfit, makeup, etc. it really changes a person's day
You're allowed to cry and it's okay to if you just ignore your problems and hold it in and throw on a fake personality and a fake smile and you don't deal with your problems then it won't get you anywhere and in the end it will bring you down. So let it out cry and try your hardest to fix your problems. But most importantly love yourself
Don't forget to spread love, happiness, and positivity! The smallest act of kindness can make a person's day
Rainbows never fail to put a smile on my face, always look for the good in the bad
Remember to love yourself, Spread love, kindness, and positivity, Remember boys and girls it's okay to cry and be upset, Do what you want and make yourself happy.
Honestly what bugs me about talking to people is when you want to text someone or call them and just see how you doing you talk yourself out of it because you want them to do it first. But we don't got time for that!!! You gotta do it first if you wanna talk to someone call them ask them about their day, what they are up to, how they have been
Love yourself, don't let anyone bring you down
See I want to be skinny but I also want to eat a chocolate cake in one bite do you see my problem here
Yes I like my own posts & tweets I'm fucking hilarious and awesome and I deserve an extra like
Whitney Scott Mathers: Photos, Pictures

Whitney Scott Mathers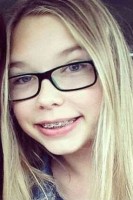 Whitney Scott Mathers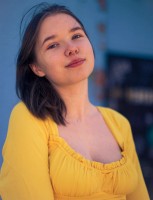 Whitney Scott Mathers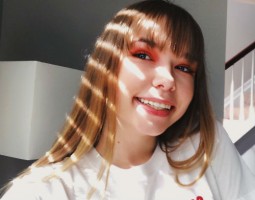 Whitney Scott Mathers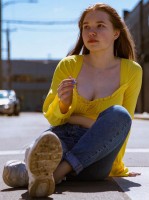 Whitney Scott Mathers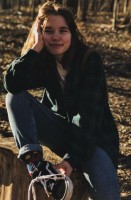 Whitney Scott Mathers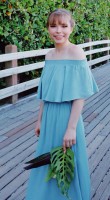 Whitney Scott Mathers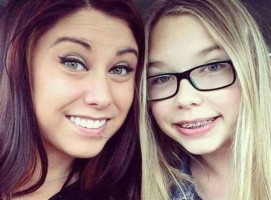 Whitney Scott Mathers with sister Alaine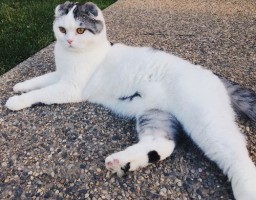 Whitney Scott Mathers's cat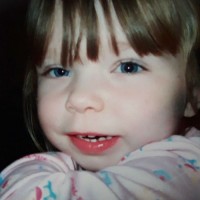 Whitney Scott Mathers childhood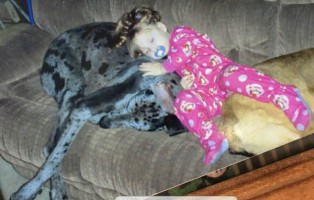 Whitney Scott Mathers childhood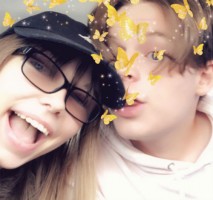 Whitney Scott Mathers with friend Danny

Whitney Scott Mathers with grandpa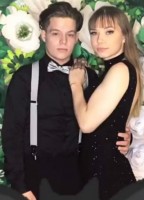 Whitney Scott Mathers homecoming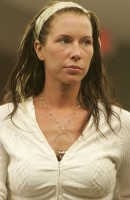 Kimberly Anne Scott- the mother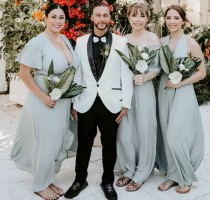 Scott- Mathers Sisters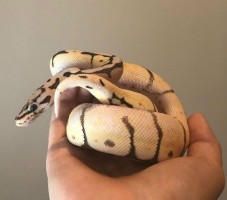 Whitney Scott Mathers's snake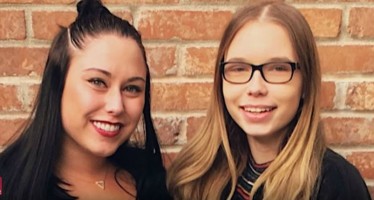 Whitney Scott Mathers & Alaine Mathers