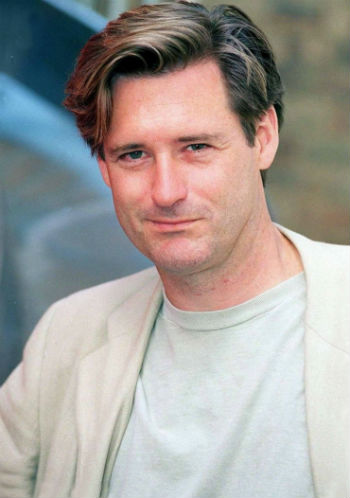 Bill Pullman
Date Of Birth
December 17, 1953
Age
69 years 9 months 8 days
Day of Birth
Thursday
Place Of Birth
Hornell, New York, United States
Zodiac Sign
Sagittarius
Professions

Producer

,

Director

, Actor
Full Name

William James Pullman
Personal Information
Religion
Christianity
Language
English
Star Sign
Sagittarius
Nationality
American
Ethnicity
Caucasian
Complexion
White
Trademarks
deep voice , Hairstyle

Body Features & Measurements
Height

187 CM


6 Feet 2 Inches
Eye color
Hazel
Hair color
Brown
Weight

86 KG


190 lbs

Figure Measurements
43-16-36
Family Information
Father
James Pullman (physician)
Mother
Johanna Blaas (nurse)
Sons
Jack Pullman (born in 1989)
Lewis Pullman (born in 1993)
Wife
Tamara Hurwitz (married in 1987)
Daughter
Maesa Rae Pullman (born in 1988)
Grandfather
Albertas Blaas (Maternal)
Grandmother
Helena Rookus (Maternal)
Body Build
Slim

Education Qualifications
Education (Graduation)
Theater Arts Major, State University of New York, Delhi, New York , State University of New York, Oneonta , Masters of Fine Arts, University of Massachusetts Amherst
Education (High School)
Hornell High School (1971)
Career Information
Debut (Movie)
Ruthless People(1986)
Years Active
1986-
Debut (TV)
Cagney & Lacey(1986)
Favorites, Hobbies, Likes/ Dislikes
Hobby
Gardening
Favorite Foods
Norwegian Lefse
French Onion Soup
Favorite Movie
Babette's Feast (1987)
Favorite Drink
Gin and tonic
Social Networks, Web links
Official Website
Bill Pullman Official Website
More Information
Net worth

$18 Million
Biography
Childhood, Family, Personal Life
Bill Pullman is an American actor, he was born as William James Pullman on 17th December 1953 in Hornell, New York, United States to Johanna Blaas (Mother) a Medical nurse by profession and James Pullman(Father) a doctor by profession. He has a brother who is an English teacher at the Ithaca High School.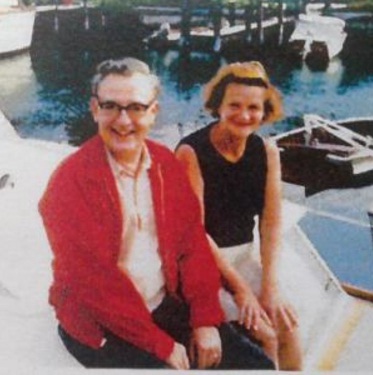 Image: Bill Pullman's parents: Johanna Blaas(Mother) & James Pullman (Father)
Bill made his debut in the comedy drama Ruthless People(1986), he is popular for his appearance in movies like Independence Day(1997), Spaceballs (1987), Casper (1995), While You Were Sleeping (1995).
Bill Pullman marriage to Tamara Hurwitz: Bill Pullman married Tamara Hurwitz a modern dancer on January 3rd 1987, she teaches dance, she has taught at the Alfred University. They have three children together. Two sons and a daughter. A daughter named Maesa & sons named Jack & Lewis.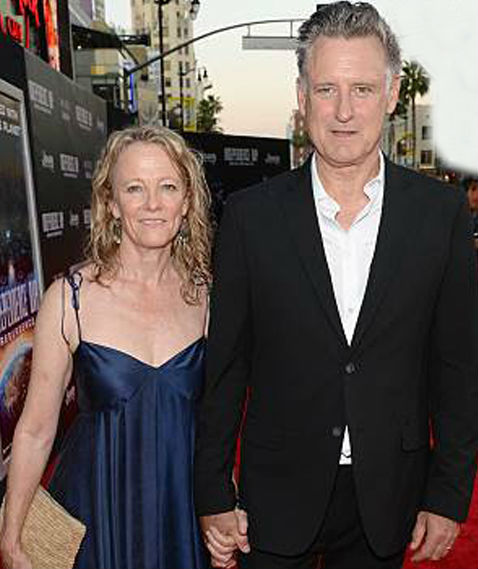 Image: Bill Pullman with wife Tamara Hurwitz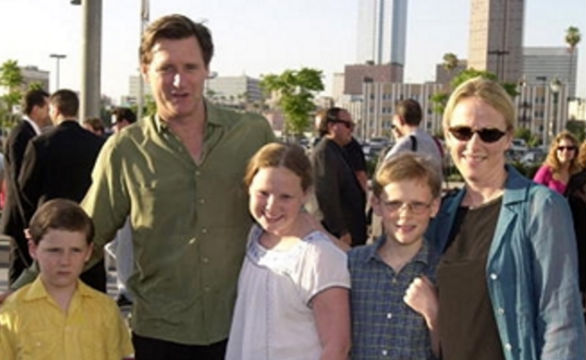 Image: Bill Pullman Family: wife Tamara Hurwitz & Children, daughter Maesa, sons Jack & Lewis
Career
Bill Pullman after his education started teaching theater at the State University of New York and Film and Photography at the Montana State University. Inspired by him, his students urged he try acting, thus began his career.
Bill's first movie was Ruthless People(1986), a comedy drama directed by Jim Abrahams, David Zucker, Jerry Zucker starring Danny DeVito, Judge Reinhold, Helen Slater, Bette Midler. He played the role of 'Lone Starr'.
Spaceballs (1987), a comic science fiction starring Mel Brooks, Bill Pullman, John Candy, Rick Moranis directed by Mel Brooks gave him the initial popularity.
While You Were Sleeping (1995), a Romantic Comedy starring Sandra Bullock directed by Jon Turteltaub was another big hit of his career. Independence Day(1997) an alien science fiction movie where he played the president of the United States of America is among the biggest successes of his career.
Other popular movies of Bill Pullman are: A League of Their Own (1992), The Lost Highway (1997), Bottle Shock (2008), Phoebe in Wonderland (2009)
Some of the popular TV series he has been part of are- Revelations(2005), Torchwood: Miracle Day(2011), 1600 Penn(2012–13), The Sinner(2017).
Interesting Facts
Bill Pullman is into plays and Dramas, he still performs in them apart from TV & Movie.
As a child he watched 'The Twilight Zone' and was terrified by it.
Bill is creative writer as well, he has written many plays. He wrote 'Expedition 6' a science fiction drama which was played in theaters.
He is the Jury Member at the studio Filmaka, a competition platform that helps find the talents and get them platform to showcase.
At the age of 21 he was involved in an accident which damaged a part of his head related to sense of Smell. He lost his sense of smell. He usually cleans manure at the ranch because of his lack of smell.
Bill and his brother own a cattle ranch near Whitehall, Montana.
Bill was awarded an honorary doctorate in May 2011 by the Alfred University.
Bill delivered a speech at the Alfred University's commencement ceremony in 2014. It was titled 'Sense of Place/ Purpose'
He entered films at the age of 28 after working for a while as a theater arts teacher.
He was nominated for Drama Desk Award for the plays 'The Goat or Who is Sylvia', 'Peter and Jerry'
He was nominated for Helen Hayes Award.
Bill is of Dutch, English, Irish, Scottish descent
He has 6 siblings. he was the sixth of the seven children of his parents. He has 3 sisters and 3 brothers.
Director John Dahl was Bill's student at the university, he cast him in his film 'The Last seduction'
He works for the betterment of his local community with the group named 'Concerned Citizens Montana'.
Bill is an MS Society Ambassador.
When promoting his movie Independence Day(1996) he was actually mistaken for the president of U.S in South America.
He compared director David Lynch with his dad.
He was surrounded by 1000s of girls while in Japan promoting the movie 'While you were sleeping', it was both the most embarrassing and most memorable event for him.
He initially rejected his role in 'Singles' because he hated plastic surgeons, his father who was a doctor was against those doctors who used medicine to make money instead of using it to save lives.
Bill has acted in 'Little White Lies' with Ellen DeGeneres.
Bill loves trees, he has a large orchard in his ranch.
Philanthropy: He has made financial contribution towards 'St. James Mercy Hospital'
A retreat according to him would be: walking wearing Hawaiian shirt & sandals.
His family loves music and has a family band, it excludes Bill :)
He wakes up very early in the morning.
People sometimes get Bill Pullman confused with Bill Paxton.
Casting team felt he would fit the lead role in Spaceballs because of his natural humor.
His diet: is often loaded with Fruits, Eggs, Vegetables.
He and his family gift people vegetables and fruits on Christmas.
His face features at the Steuben County Hall of Fame.
Quotes
Theater has always been most important to my psyche. It's what I was trained in
I've been in plays where I think, I want my six months back.
The thing about acting is it's the one thing that gets me immersed in other things.
Agriculture is just an adjunct that gives you a quality of life
My parents were getting older by the time I came along. They were too tired to object to my choice of career
If I were born in the 1700s, I would look like a rounded man