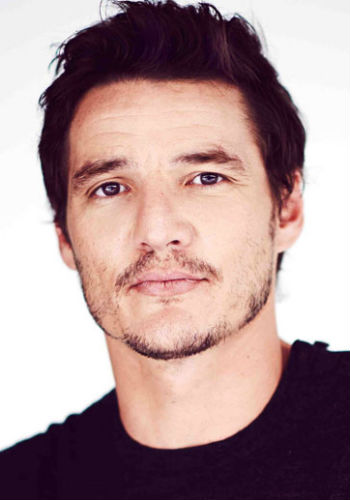 Pedro Pascal
Date Of Birth
April 2, 1975
Age
48 years 7 months 29 days
Day of Birth
Wednesday
Place Of Birth
Santiago, Chile
Zodiac Sign
Aries
Professions
Model , Actor
Full Name

José Pedro Balmaceda Pascal

Other Names

Alexander Pascal

,

Pedro Balmaceda
Personal Information
Residence

New York City, United States

Religion
Christianity
Languages
English , Spanish
Star Sign
Aries
Nationality
American
Ethnicity
Chilean-American
Complexion
White
Trademarks
Short, Ragged beard , Mustaches

Body Features & Measurements
Height

180 CM


5 Feet 11 Inches
Eye color
Black
Hair color
Black
Body Type
Athletic
Family Information
Father

José Balmaceda Riera

Mother

Verónica Pascal

Brother
Lucas Balmaceda (younger; actor)

Education Qualifications
Alma Mater

Tisch School of the Arts




Orange County School of the Arts

Career Information
Years Active
1996-
Favorites, Hobbies, Likes/ Dislikes
Favorite Actor
Gene Hackman
Favorite Movies
Alien (Sci-fi)
The Incredibles (Animation)
Wall-E (Animation)
Aliens (Sci-fi)
Favorite Director
Steven Soderbergh
Favorite Destination
The beach at Little Corona
Favorite Authors
J.D. Salinger
Jane Eyre
Favorite Books
Crime & Punishment (Dostoyevsky)
One Hundred Years of Solitude (Gabriel Garcia Marquez)
Watership Down (Richard Adams)
Favorite Drink
Bourbon on the rocks
Favorite TV shows
Battlestar Galactica
True Detective
Favorite Character
Beatrix Kiddo (From Kill Bill played by Uma Thurman)
Favorite Animal
Elephant
Favorite Cities
Lisbon (Portugal)
Buenos Aires
Madrid
Social Networks, Web links
Twitter Profile
Pedro Pascal Twitter Profile
Instagram Profile
Pedro Pascal Instagram Profile
More Information
Friends
Sarah Paulson
Lena Headey
Net worth

$2 million
Biography
Pedro Pascal is an American actor of Chilean descent. Pedro is most popular for playing "Oberyn Martell" in the Game of Thrones series.
Family- Childhood
He was born on 2nd April 1975 as José Pedro Balmaceda Pascal in Santiago, Chile.
Parents
His parents had to leave Chile because of the political conflicts, his parents took asylum in Denmark and then moved to United States. He grew up in California & Texas.
Brother
He has a younger brother named Lucas Balmaceda who is an actor as well, Lucas lives in Chile.
Career
He waited tables initially during the beginning of his acting career.
Pascal made his debut in the TV series Buffy the Vampire Slayer(1999) in a small role that lasted one episode. Role of Oberyn Martell in Game of Thrones(2014) made him popular, Role of Javier Peña in Narcos (Netflix series) is popular as well.
Some of his popular movies are: Hermanas(2005), I Am That Girl(2008), The Adjustment Bureau(2011), Sweet Little Lies(2011), Bloodsucking Bastards(2015), Sweets(2015), The Great Wall(2016), Kingsman: The Golden Circle(2017).
He has had recurring roles in Undressed(1999), The Good Wife(2009-2011), Lights Out(2011), Red Widow(2013), Graceland(2013), The Mentalist(2014), Game of Thrones(2014), Narcos(2015-)
Some other TV series he had minor roles in are- Good vs. Evil, Downtown, Touched by an Angel, NYPD Blue, Law & Order: Criminal Intent, Without a Trace, Law & Order, Nurse Jackie, Brothers & Sisters, Law & Order: Special Victims Unit, Charlie's Angels, Wonder Woman, Burn Notice: The Fall of Sam Axe, Body of Proof, CSI: Crime Scene Investigation, Nikita, Homeland, The Sixth Gun, Exposed.
He has been part of TV movies like Earth vs. the Spider(2001), Burn Notice: The Fall of Sam Axe(2011).
Game of Thrones
Pedro was selected for the role of Oberyn Martell(nicknamed the Red Viper) in the 4th season of Game of Thrones(2014), his character was the brother of Prince Doran Martell and was father of 8 illegitimate daughters called Sand Snakes. He auditioned for his part with an iPhone, a friend had shot his role on the phone.
Friendship with Lena Headey
Pedro Pascal & Lena Headey share a very friendly relationship. They are often seen having fun together.
Image: Pedro Pascal with friend Lena Headey
Sarah Paulson & Pedro Pascal
Sarah & Pedro have been best friends for quite a while, her friendship has often got him good roles like the one in GoT. Tabloids have fondly called her his 'fairy godmother'. They have known each other since they were teenagers (met in September, 1993). They along with a few other friends (Kirsten, Romi..) used to go to movies together as teenagers.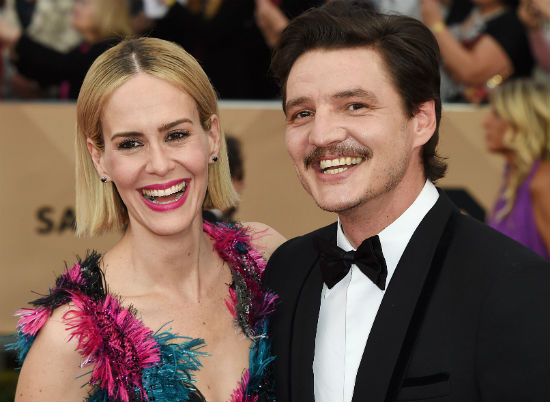 Image: Sarah Paulson and Pedro Pascal
Interesting Facts
Pedro Pascal at the age of 11 competed in the Texas state championships in swimming.
He stopped taking swimming professionally and took Drama classes seriously.
He has lent voice to the character Paolo in the Video game Dishonored 2 (2016).
He was hit by a cab in his 18the year when he was walking with his friends (Sarah Paulson & others) on the 5th avenue.
He tricked his parents to let him see Poltergeist the horror movie at the age of 6.
He loves Horror movies, he apparently loves getting terrified. His best friend Sarah Paulson complains that he drags her to watch every horror movie.
He thoroughly enjoyed- Movies, rock concerts, Spurs games in his childhood and youth
Indiana Jones movies were his favorites while growing up. He was thrown off the horse he was riding while he was trying to imitate Indiana Jones.
Primal Fear (1996) was the first movie he auditioned for, it eventually went to Edward Norton.
Arya Stark- His favorite character from Game of Thrones. Tyrion, Daenerys, Cersei are his other favorites.
He auditioned for his character in Game of Thrones with an accent, it was not in the original but the producers felt it was interesting and kept it. It was actually his father's accent.
He likes 'Captain Crunch' Corn flakes
He wants to act in a movie with his friends Sarah Paulson & Lena Headey in it.
He is allergic to cats, he loves both cats and dogs. Dogs are his favorites.
If he was not an actor he would have chosen to be a war journalist Or literature teacher.
He prefers Black socks, feels they are more comfortable.
He is pro-refugee, pro-LGBT, pro-equality. He often participates online in such campaigns.
He likes berries.