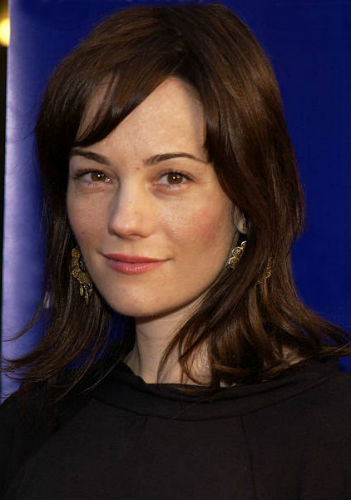 Natasha Gregson Wagner
| | |
| --- | --- |
| Date Of Birth | September 29, 1970 |
| Age | 53 years 2 months 2 days |
| Day of Birth | Tuesday |
| Place Of Birth | Los Angeles, California, United States |
| Zodiac Sign | Libra |
| Professions | Model , Actress |
| Birth Name | Natasha Gregson |
Personal Information
Residence

Los Angeles, California, United States

Language
English
Nationality
American
Ethnicity
Caucasian
Complexion
White
Trademark
Dimple

Body Features & Measurements
Height

157 CM


5 Feet 2 Inches
Eye color
light brown
Hair color
Dark Brown
Weight

51 KG


112 lbs

Shoe Size
7
Dress Size
6
Figure Measurements
34-30-36
Figure Type
Hourglass
Bra Size
32D
Family Information
Father
Richard Gregson (Producer; 1930-)
Mother
Natalie Wood (Actress, 1938-1981)
Daughter
Clover Clementyne Watson (born May 30, 2012)
Cousins
Jessica Gregson (Author; daughter of Michael Craig)
Evan Smedley
Uncle
Michael Francis Gregson (aka Michael Craig; British actor; Paternal)
Grandfathers
Robert John Wagner Sr.
Nikolai Stephanovich Zakharenko (Maternal)
Grandmothers
Maria Stepanovna Zudilova (Maternal)
Hazel Alvera Boe Wagner
Aunts
Mary Wagner
Lana Wood (Maternal, Actress)
Relative
Sarah DeVincentis (sister of Ex husband)
Father In-Law
Michael Watson (attorney)
Mother In-Law
Karen Watson (paralegal)
Great Grandfathers
Stepan Zudilova
Stephan Zakharenko
Stepsons
Oliver Watson (son of Tracy Hutson & Barry Watson)
Felix Watson (son of Tracy Hutson & Barry Watson)
Half Brother
Hugo Gregson
Half Sisters
Sarah Gregson
Charlotte Gregson
Courtney Brooke Wagner (1974-)
Stepfather
Robert Wagner  (Actor)
Stepsister
Katie Wagner
Body Build
Slim
Great-grandmother
Eudoxia Sauchenko
Godfather
Mart Crowley
Godmother
Ruth Gordon

Education Qualifications
Education(School)
Crossroads School
Education(College)
Emerson College
Alma Mater

University of Southern California

Love, Romance, Marriage
Husbands
D.V. DeVincentis (Ex; 2003-2008)
Barry Watson (2014-)
Boyfriends
Josh evens (Ex;1990-1997)
Adam Storke (Ex;1998)
Career Information
Debut (Movies)
Tainted Blood(1993) (TV)
Fathers & Sons(1992)
Years Active
1992-
Debut (TV)
Birdland
Favorites, Hobbies, Likes/ Dislikes
Hobbies
Reading (Novels)
Dance
Ballet
Favorite smell
Orange Blossom
More Information
Net worth

$5 Million

Instruments
Piano
Biography
Natasha Gregson Wagner is an American actress known for her roles such as- Sheila in Lost Highway(1997), Cassandra in Buffy the Vampire Slayer(1992), Michelle Mancini in Urban Legend(1998), Caroline in High Fidelity(2000). She is the daughter of famous star Natalie Wood.
Natasha has also appeared in popular TV shows like House, ER,CSI, The Closer, Medium, Ally McBeal, The 4400, Cold Case among others.
Natasha Gregson Wagner was born on 29th September 1970 in Los Angeles, California, United States as the daughter of Richard Gregson(Father)- a British film producer and his wife Natalie Wood(Mother)- a popular actress.
Natasha has a half sister in Courtney Wagner (1974) from her mother's 3rd marriage to Robert Wagner and a stepsister in Katie Wagner.
Image: Natasha Gregson Wagner childhood family: Mother Natalie Wood, Sisters Courtney Wagner and Katie Wagner, stepfather Robert Wagner
Natasha Gregson Wagner Education
High School: Natasha studied at the Crossroads School for Arts & Sciences, a private prep school in Santa Monica
College: She went to Emerson College, a private college in downtown Boston, Massachusetts, founded by Charles Wesley Emerson
University: Natasha went to University of Southern California for her graduation, it is situated in Los Angeles, California.
Natasha Gregson Relationships
Joshua Evans: Natasha was in a long term relationship with film director Josh evens, it lasted for 7 years from 1990-1997.
Adam Storke: She dated actor Adam (he acted in the ABC show Prey) in 1998
D.V. DeVincentis: Natasha married award winning writer(Emmy, Golden Globe) and producer Devincentis (known for works such as Grosse Pointe Blank (1997), High Fidelity (2000), American Crime Story (2016)) in October 2003. The couple divorced after 4 and half years of marriage in January 2008. Natasha and Devincentis have both worked in High Fidelity(2000)
Barry Watson: Natasha & actor Michael Barrett Watson (known for works such as- 7th Heaven, What About Brian, Samantha Who?) started dating in 2011. The couple had a daughter name Clover Clementyne Watson on May 30th 2012. They married On 21st December 2015. It is his third marriage while second for Natasha. She is older to him by 4 years.
Natasha Gregson Interesting Facts & Trivia
Gregson Wagner: First part of her surname "Gregson Wagner" comes from her birh father Richard Gregson, a British producer. While the last part comes from Robert Wagner, her mother's First and third husband. Natasha grew up in Robert's house as a child, thus the surname. Natasha's mother had died in 1981, when Natasha was just 11, she was looked after by Richard Wagner and his next wife- Jill St. John.
Natasha, was Natalie Wood's family nickname, Natalie was called Natasha by her family
Ancestry: She is of Ukranian and Russian ancestry from her mother's side, while British from her father's side.
Death of her mother: Natasha was on sleepover at the house of her bes friend when she heard the death of her mother over the radio, she was not sure if the news was real, she was devastated
Entry into acting: Natasha resisted going into acting thinking it is a cliche, when she decided she would become an actress, she called her 2 fathers- Robert Wagner and Richard gregson (she calls them "Daddy Wagner" and "Daddy Gregson". They supported her career choice, however her birth father Gregson wanted her to think through before committing.
TV Series: Some of the popular TV Series she was part of include- The 4400(she appeared in 9 episodes), Pasadena(she appeared in 13 episodes).
Movies: She has had roles in popular movies like- High Fidelity (2000), Buffy the Vampire Slayer (1992), Lost Highway (1997), Urban Legend (1998), Wonderland (2003), Mind Ripper (1995), High School High (1996), Dark Horse (1992), Two Girls and a Guy (1997), Anesthesia (2015) and 20 others.
TV Movies: She has appeared in TV Films such as Tainted Blood(1993), The Substitute(1993), Dragstrip Girl(1994), The Shaggy Dog(1994), Hart to Hart(1995), Modern Vampires(1998), Hefner: Unauthorized(1999)
Orange Blossom: She likes the smell of Orange blossoms. It is her favorite.
CoachArt: She has worked with Coach Art which coaches art to children.
Natalie Wood Gardenia Perfume: Natasha introduced a fragrance and named it after her mother Natalie Wood. Gardenia was Natalie Wood's favorite perfume.
Natalie Wood coffee Book: Natasha co-authored a coffee table book, a memoir of her mother along with writer Manoah Bowman. The book has a section of family pictures that were never published before and an essay Natalie Wood wrote which was not published either.
She has a West Highland White Terrier for pet.
InStyle Magazine: Her pictures of wedding D.V. DeVincentis were published in the InStyle Magazine in 2004.
Sex Scenes in the movie: Natasha never has appeared in a sex scene in Another Day in Paradise (1998) alongside Vincent Kartheiser.
She has always defended her stepfather Robert Wagner against the allegations made against him, she believes that her mother died in an accident and there was nothing more to it.
She has some facial resemblence to actress Winona Ryder.
Natasha Gregson Quotes
[About her skills in understanding people] I'm not a psychic, I'm just astute.
When I meet guys (for dating), I like to tell stories.
Christmas should be about spirit of Christmas, it should not be about shopping.
[About her Mother Natalie Wood] She wasn't a movie star to me, She was the one who made sure I went to piano lessons, dance classes and school
I was never a rebel or a spoiled brat, I was the easiest of the girls
I believe in marriages, there were periods where I didn't believe in marriages
I want to make an impact, I'm not interested in being just another pretty face.
I think every child deserves a beautiful, innocent childhood. I love to see children's faces light up when they do something different.
[About mother] I have spent a lot of time trying to figure out how I am different from her and how I am similar.
My mom was really into family. Motherhood came easily to her, she so loved being a Mom.
I remember my childhood as fun, my mother did not have much of a childhood (her career started at 4), so she made sure we enjoyed as kids. We were having parties almost everyday. She would be curling my hair for parties.
Becoming a Mom has been the best thing in my life. It is easy for me to love my daughter and stepsons. My daughter looks so much like her grandmother.